One of the places I most wanted to visit in Florida was
Disney's Boardwalk
, a lakeside Coney Island style boardwalk with a few shops and restaurants. I liked the turn of the 20th century style and of course all of the pastel buildings. It's a very cute little area of the Disney World Resort that's mostly geared toward nighttime entertainment, but it was fun to visit during the late afternoon, before it started getting crowded.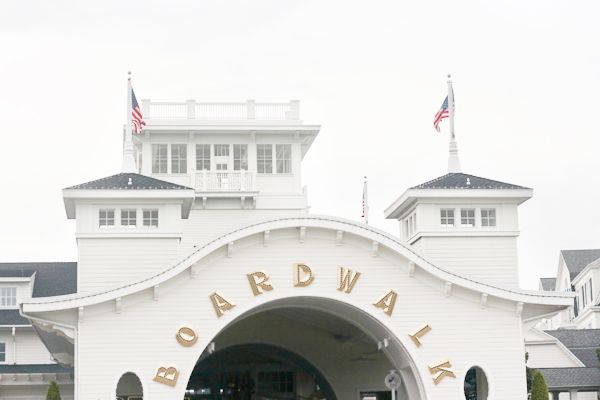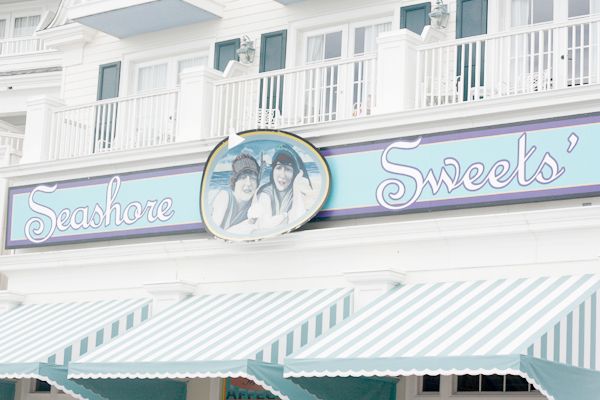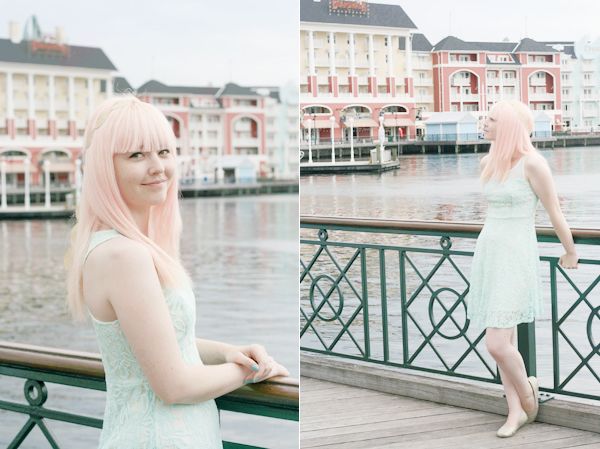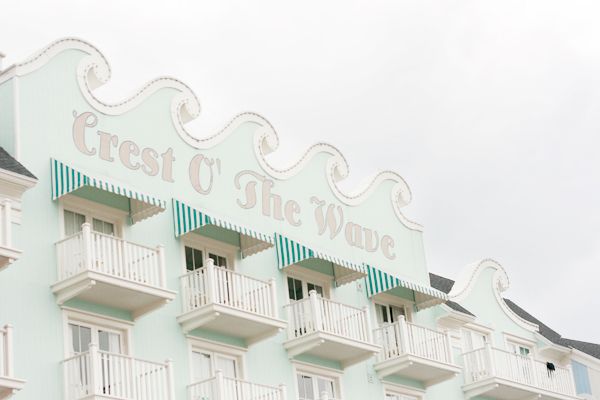 My favorite building was definitely the Crest O' the Wave; how pretty are those minty waves? I was excited about the Seashore Sweets shop because it looked so adorable from the outside. I imagined they sold saltwater taffy and other old-timey candy, but it turned out they just sold the same boring Disney candy sold at all of the parks. Ah well. Oh, and Jose actually agreed to take pictures with me! He does indeed exist!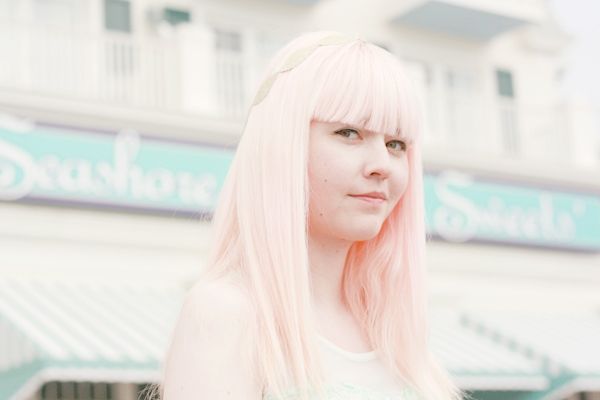 Since much of the boardwalk doesn't really get going until the evening, I waited around for the funnel cake stand to open, and I got to have very first funnel cake served.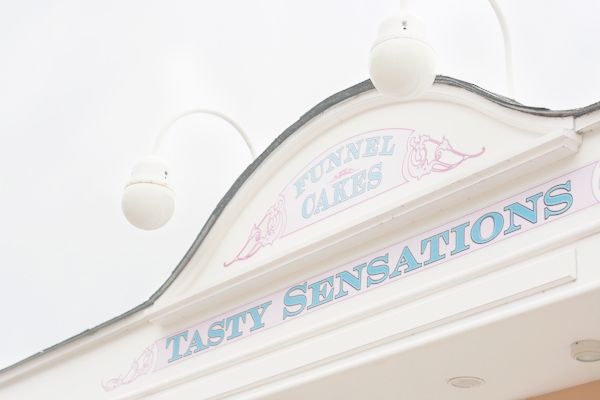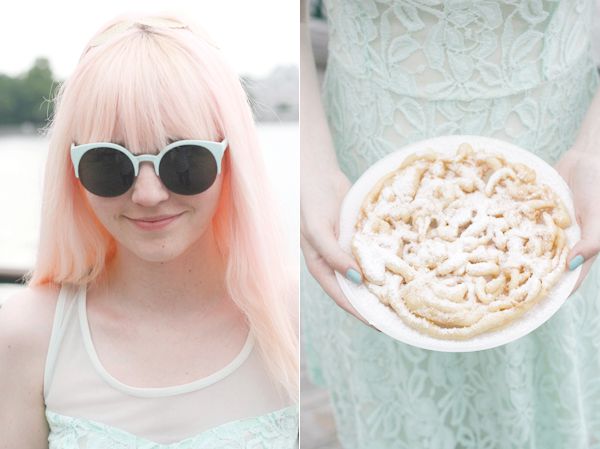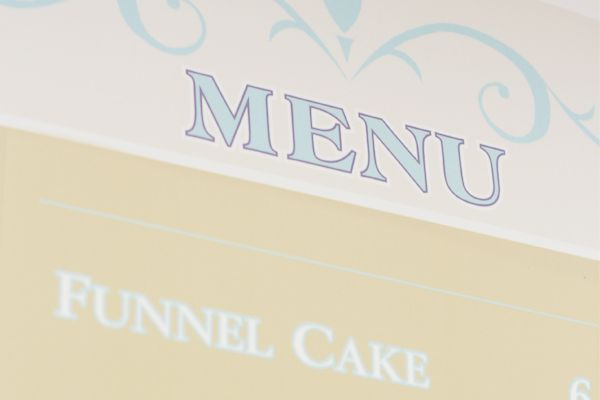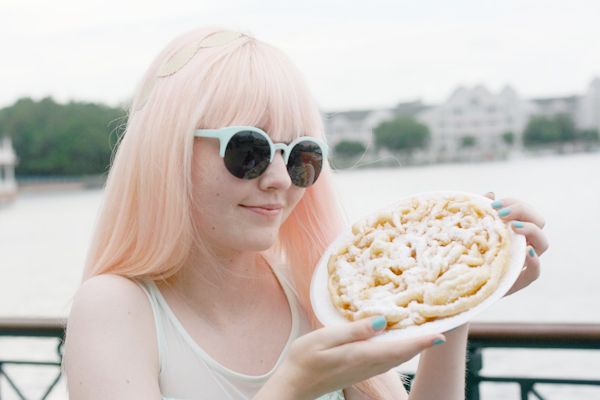 We didn't go to any of the Disney parks while we were in Orlando, but visiting the Polynesian and Boardwalk resorts were the highlights of the trip for me. Of course my favorite spots would be the ones with Dole Whip and funnel cake!
Dress: Target, Shoes: Target, Hairband: ribbon from Paper Sky, Sunglasses: Papaya