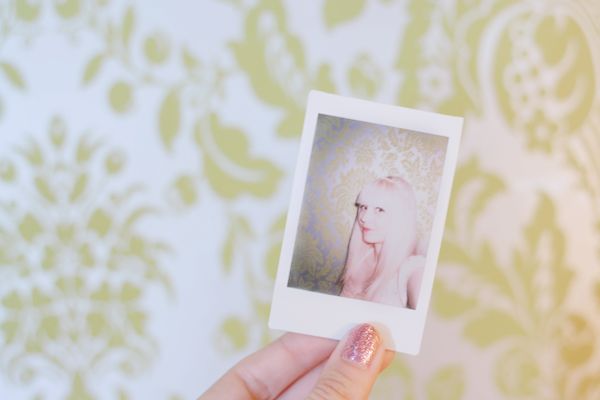 I still have so many things from summer vacation to share! Back in July, my lovely friend Alanna booked a room at the
Madonna Inn
for her birthday and invited a bunch of us to stay with her. I've visited the Inn quite a few times, mostly for cake, but I had never stayed there before, or even seen any of the rooms. Since we live so close, it's hard to justify the cost. Well, I think we're planning on staying there more often, because it was an absolutely amazing experience!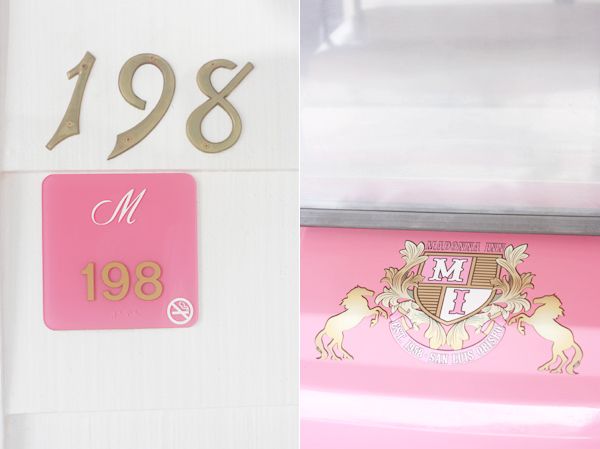 We arrived in the afternoon, and excitedly checked in. We stayed in the
Canary Cottage
room, featuring a yellow and blue color palette, flocked wallpaper, and some fancy gold frames. The Madonna Inn has one hundred and ten different themed rooms, each decorated to the max with kitsch and utter gaudiness. Dreamed up by Alex Madonna and his wife, there are rooms with cave showers, glitter walls, eye-gauging floral patterns, and pretty much any other over-the-top thing you might imagine. Ours wasn't too crazy though.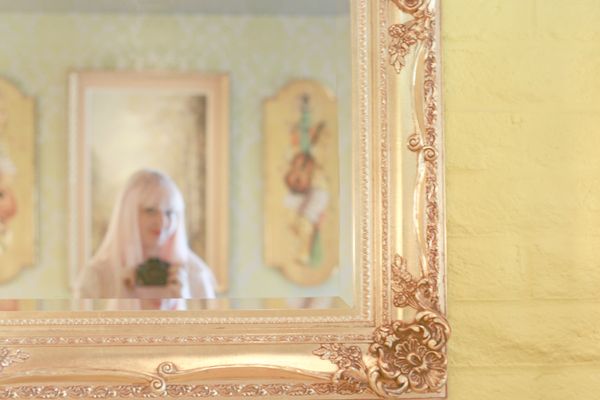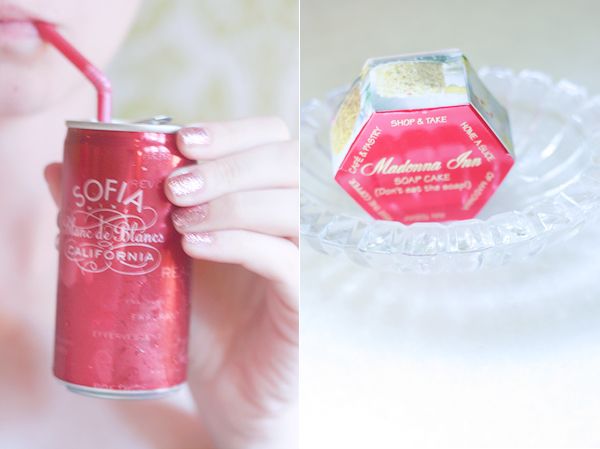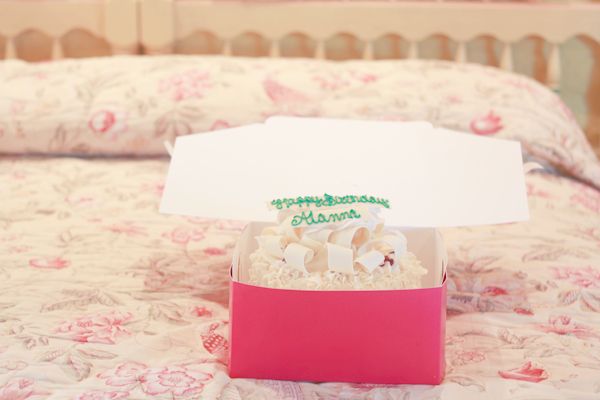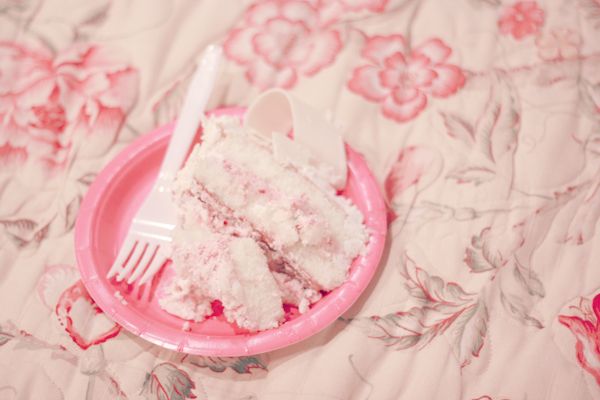 We brought some snacks and drinks, and of course all of my alcoholic beverages were pink, in true Madonna Inn style. The cotton candy liqueur was pretty gross, to anyone who might be interested. After we were settled in the room, we headed out to the pool. The weather was absolutely perfect, and we didn't want to get out and go to dinner, but eventually we pried ourselves away. We ate at the
Copper Cafe
, grabbed cocktails at the bar, then went back to the room for birthday cake.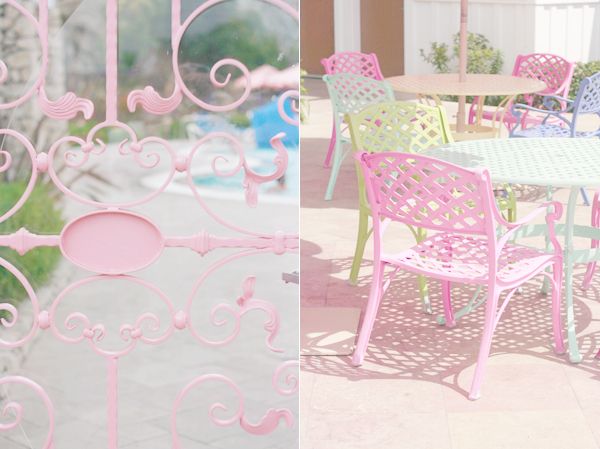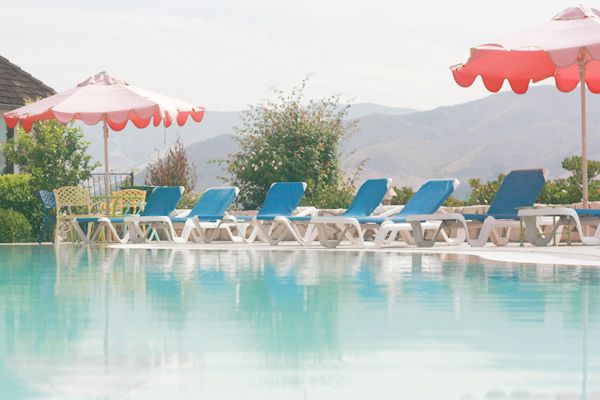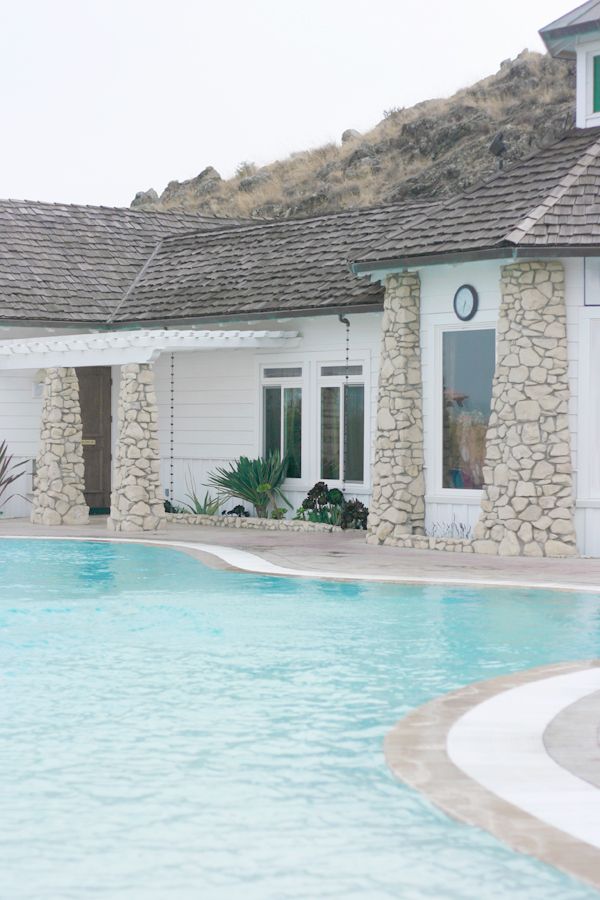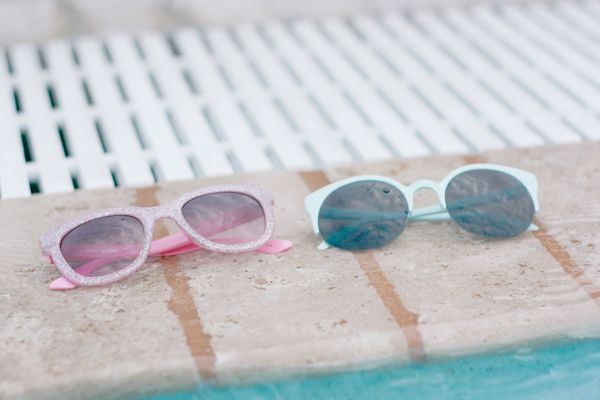 When we woke up in the morning, we went back to the pool and I'm pretty sure we spent a couple of hours out there! Located at the top of a hill, overlooking the rest of the hotel and much of San Luis Obispo, the pool was definitely our favorite part of our stay. We're still daydreaming about it, and scheming on how to get back in there. The whole pool area is beautiful, with a waterfall, gazebo, day spa, bar, and two hot tubs.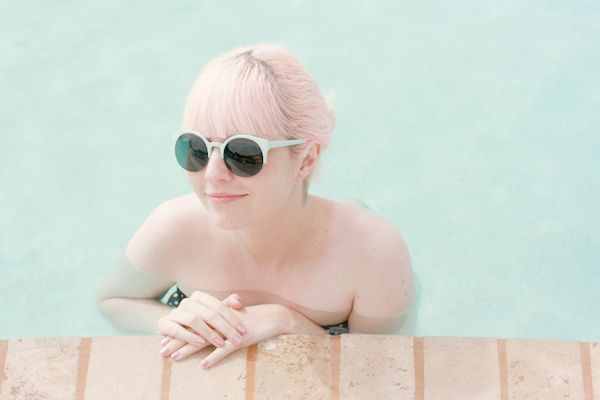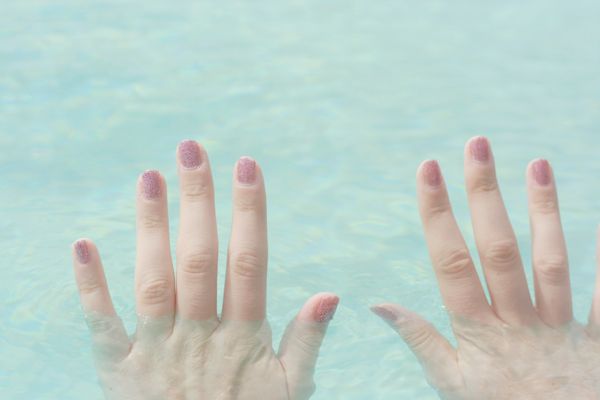 Seriously, it was awesome! I can't wait to go back!