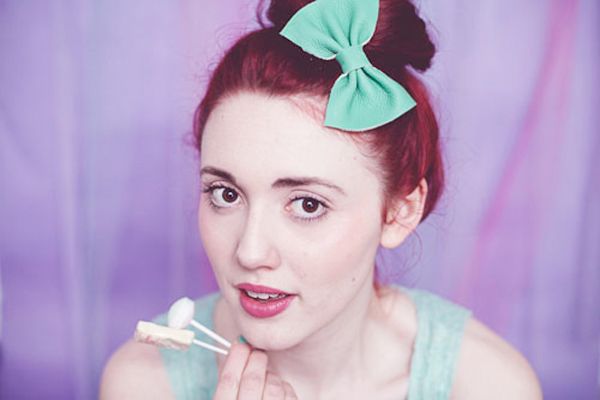 You might have guessed that I'm all about hair accessories. Consequently,
Crown and Glory
is way up there on the awesomeness scale for me. Today, I am so excited to share a peek at the just-launched Spring 2013
Crown and Glory
lookbook! I very rarely share photos on this blog that aren't taken by myself or by Jose, so that tells you just how special I think these are! I remember when I first spied a piece from the collection in this
Ice Cream Dream shoot
by
Lisa Devlin
. I wanted to jump right into those photos and grab that beautiful flower crown! Now that the entire collection is on display in these gorgeous photos by
Chloe Lee
, modeled by
Megan McMinn
, I have a whole new set of images I'd like to "Mary Poppins" my way into. Pastels, candy, ice cream, a cat, and sparkly things? That would be my dream life. Here are a few of my favorites.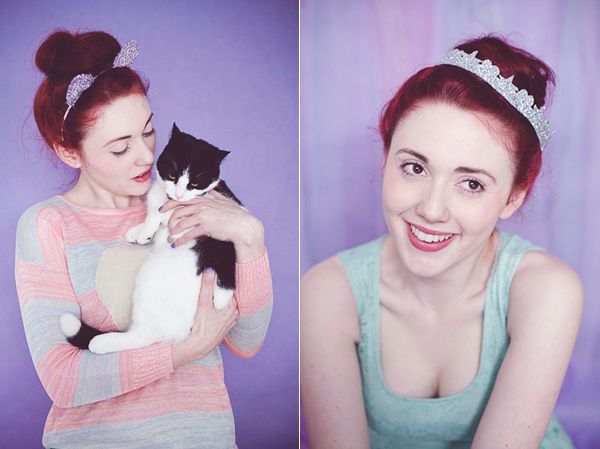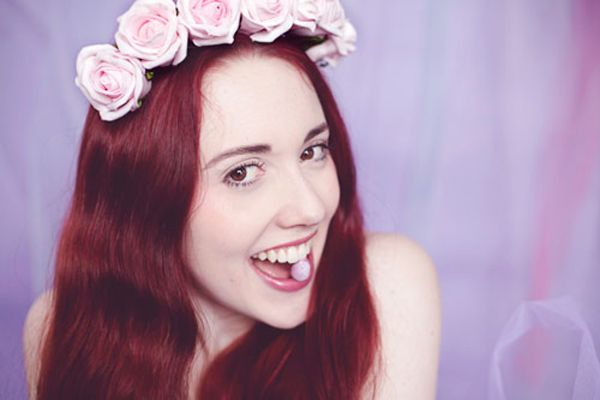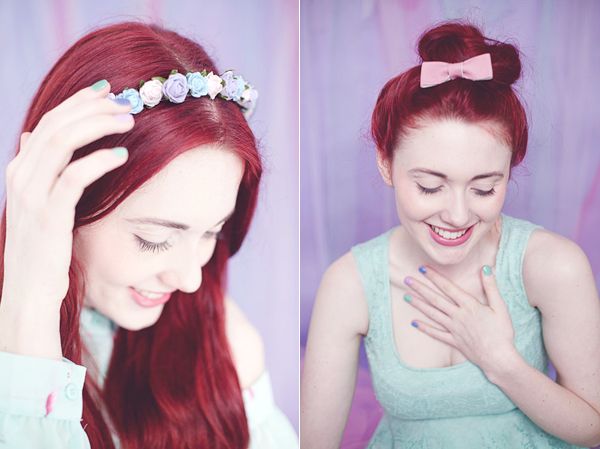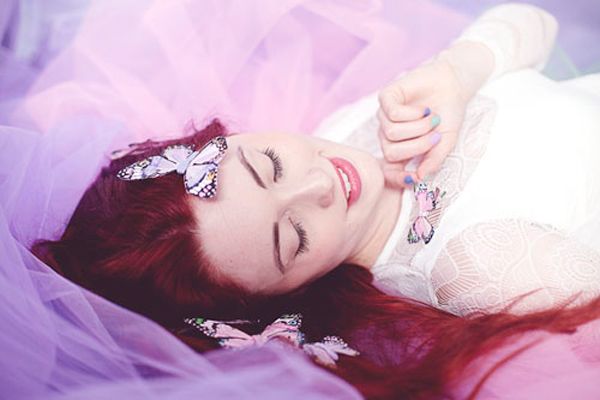 It's really tough to pick favorites because everything is seriously so beautiful, but I think the Not a Lotta Rosie Headband in
Ice Cream
would have to be tops for me, as it's subtle and it's something I would wear any time, anywhere. I love the more playful
Whole Lotta Rosie Headband
too, as well as the
Pastel Leather Bows
. The animal ears and the star crowns are fabulous as well. Honestly though, I'd be happy to wear any piece from the collection! Even the butterfly clips... and shhhh, but I'm actually a bit terrified of butterflies.