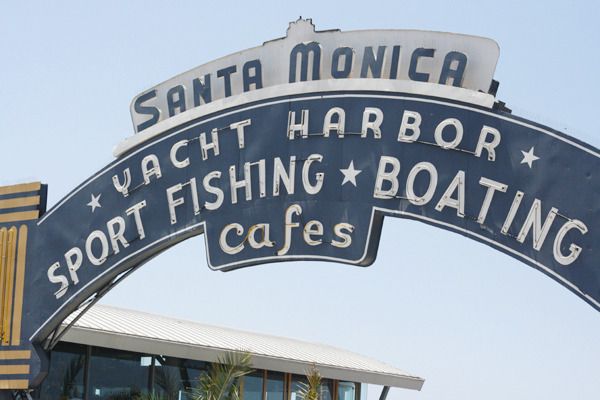 Day two our
Vintage L.A.
Adventure led us to the coast, to see the sights of Santa Monica and Venice. One of the places I was most excited to visit on our vacation was the famous Santa Monica Pier! I've lived in California my entire life but somehow I had never been to the pier before. It has been featured in so many movies, my personal favorite scene being the one from
Bean
(and I must mention that I think Mr. Bean's L.A. sightseeing
montage
was what I envisioned for this trip of ours, minus the misguided gratuitous middle finger usage). If you've read this blog for a while, you might know about my affinity for carnivals, so this was definitely the place for me.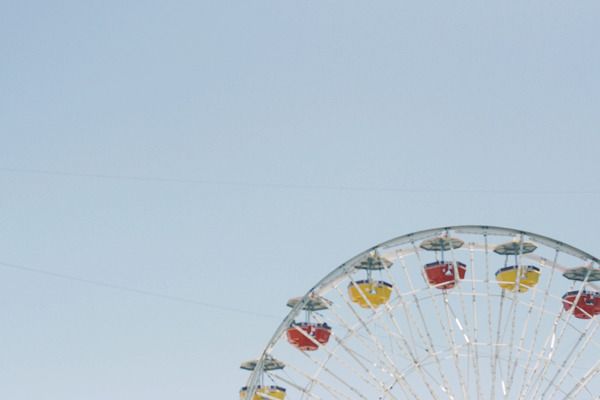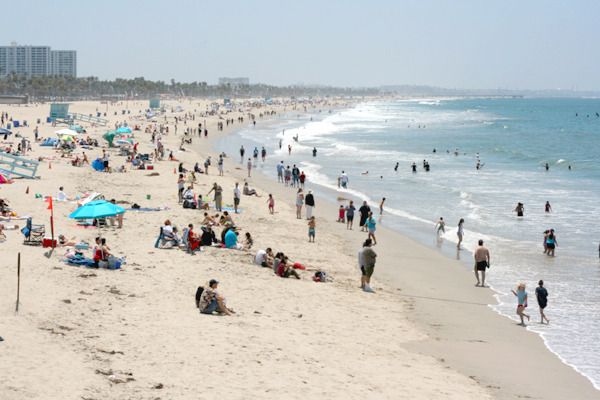 I'm happy to say, the pier did not disappoint one bit! I was pretty jazzed to finally see it all in person, and on top of that the weather was perfect. The amusement park was actually closed to the public for a company party of some sort so we didn't go on any of the rides, but we visited the arcade, where Jose played a bit of skee-ball and we had a photo booth session. Then Liezl and I got some cotton candy, so of course that made a great day even better. I forgot to mention before that this trip was also a mission to eat as many delicious sweets as possible, starting with the Madonna Inn
cakes
.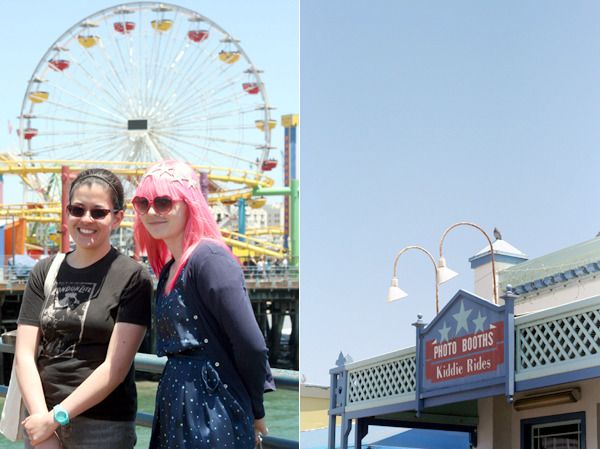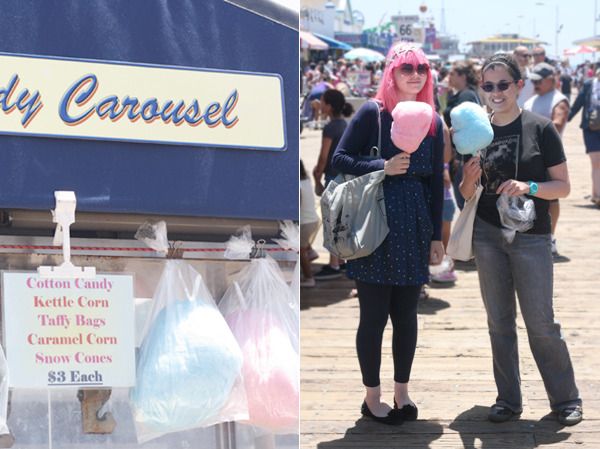 As a couple of girls pointed out, my cotton candy matched my hair and Liezl's matched her watch; how serendipitous. With fairy floss snacks in hand, we walked a few blocks to the
Georgian Hotel
, another swanky location profiled in
Vintage L.A.
The Georgian is an amazing beachfront hotel that was built in the 1930s and housed a speakeasy that was patronized by a long list of classic Hollywood stars. Boy, would I love to stay there some day.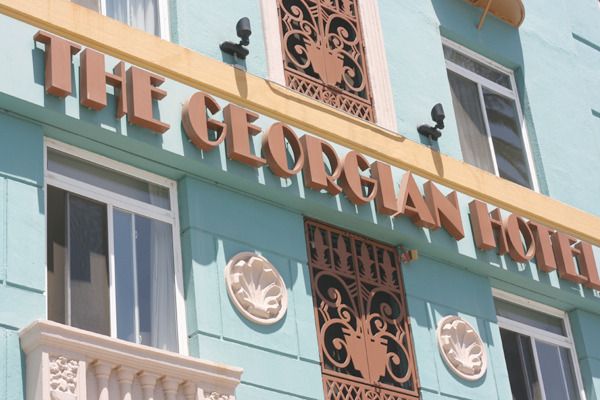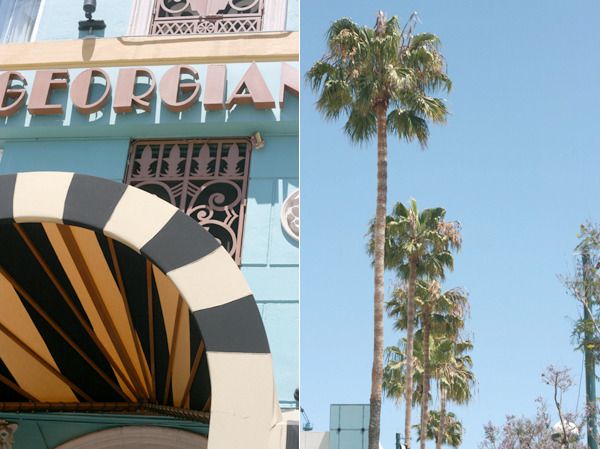 After that, we walked a bit more to the Third Street Promenade but unfortunately all of the vintage locations from the book had been closed and it was all pretty standard mall shops. We made our way back to the car and then drove a short distance to Venice. We were hopping to walk around the beach but the parking there was impossible, so we stopped over by Abbot Kinney Boulevard, where a lot of additional shops were listed in the book. That was a huge letdown because all of the places listed except one had closed or moved. Sigh. So, Venice was a complete bust, but at least Santa Monica was a lot of fun!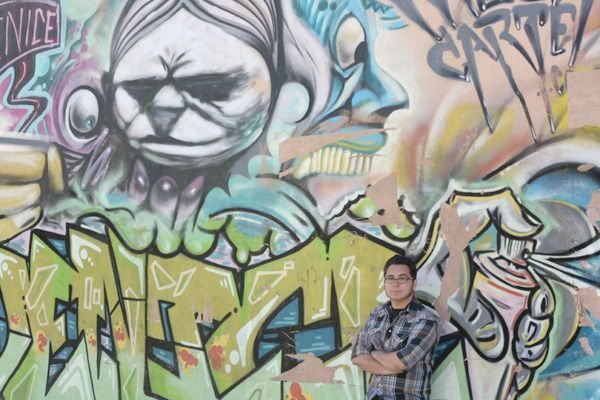 I would love to go back to Venice Beach one day, since I was really looking forward to that. The street art in Venice was pretty darn cool though.