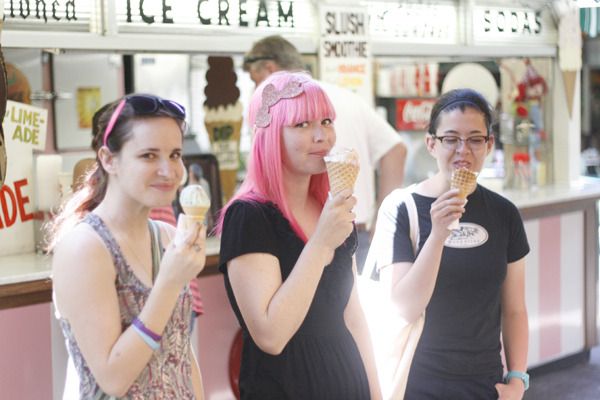 Our next day in L.A. was so spectacular and filled with greatness, I'm breaking it up into two separate posts! This is where it gets a little trickier for me to identify the different areas in Los Angeles. According to
Vintage L.A.
, each of the locations we visited on this particular day were all in different neighborhoods, even though some of them were within walking distance of each other. The first place we absolutely had to go was Gill's Old Fashioned Ice Cream at the
Farmers Market
in the Fairfax District. Why did we have to go there? Well, because
Fawn Gehweiler
recommended it! Yes, our number one favorite artist has her own two page spread in
Vintage L.A.
, and she chose to highlight Gill's. It's easy to see why too, the pink and white striped stand looks like it could have been the inspiration for any one of her paintings. And the ice cream was quite delicious! This was the first of two ice cream cones for Liezl and me that day, as you will see in my next post, and spoiler alert: this one was by far the best! I had black cherry and cookies & cream, and I have no idea what anyone else had because I was too busy scarfing mine down to pay attention to my surroundings. Thinking about it makes me want some ice cream
right now
. Then again, what doesn't? After that, we had lunch. Yes, we had our dessert first, because we're grown ups and we do what we want!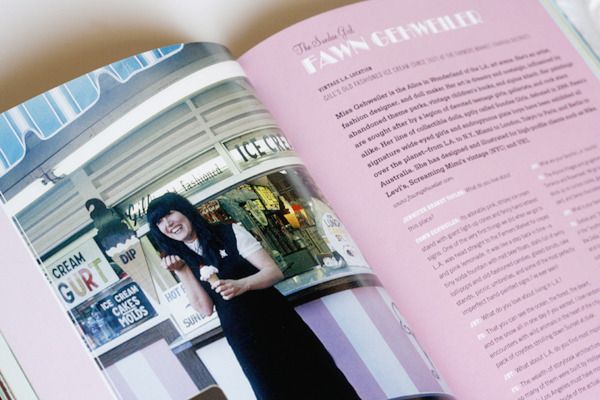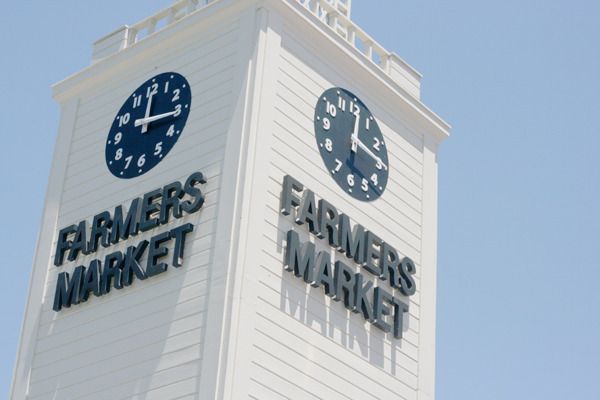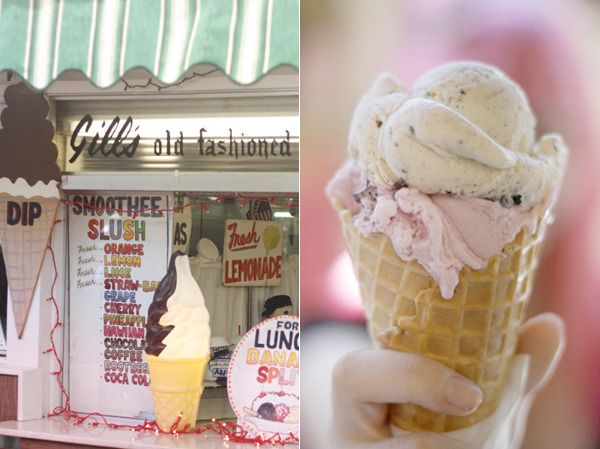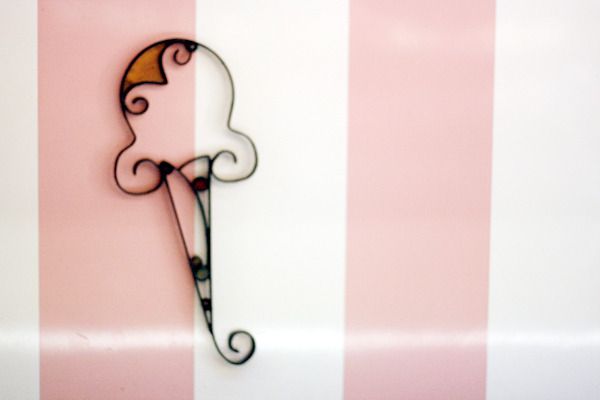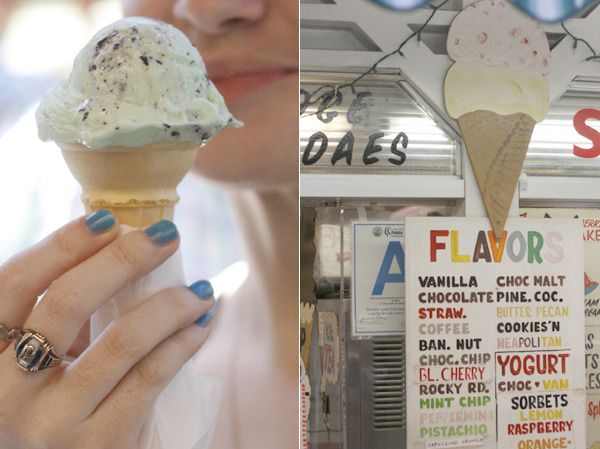 After we had eaten lunch and walked around the market a bit, we took a bit of a long walk to the
Melrose Trading Post
. On the way there, we passed another landmark from the book,
Canter's Deli
. Check out the beautiful signage. It was rather hot out, so we pushed our sweaty selves onward to the Trading Post. They quite a few neat stands, but none of us found anything we had to have. I'd like to go back and spend some more time there at some point, I don't do well shopping with other people around because I always feel like I have to hurry up. Not the greatest frame of mind for vintage hunting!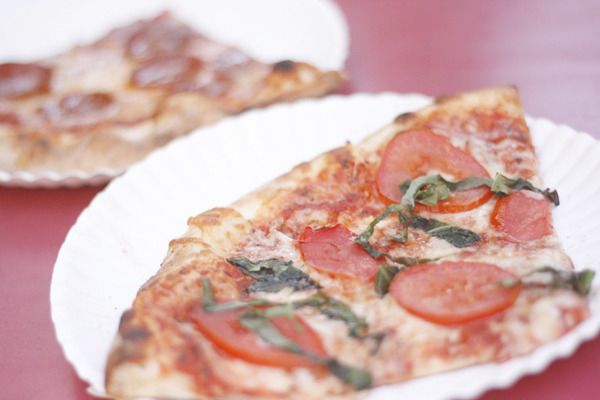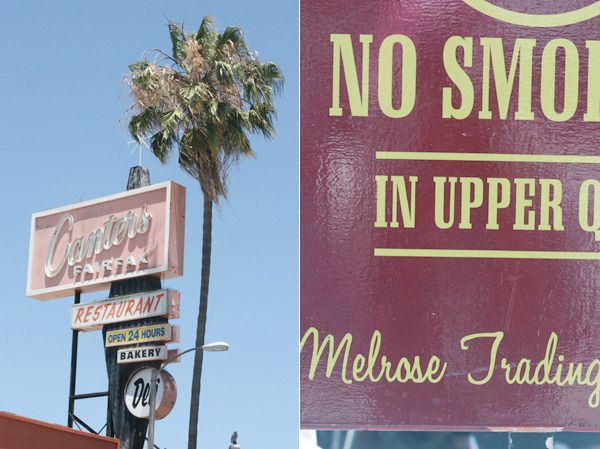 Next on our list of must-visits was
Pygmy Hippo Shoppe
, which of course is not in the book, as it is a fairly new shop, but I had been wanting to see Pygmy Hippo in person since it opened, so we just had to stop by! I also wanted to meet one of my all-time favorite ladies,
Marie
. And I did! And it was awesome! And she is fabulous! And I want to go back! Ok, sorry. But oh my gosh, Pygmy Hippo is so amazing, I would want to live inside, if I thought I could actually lay down there (it's super tiny, but absolutely
packed
to the gills with the best collection of cool odds and ends, curated by gorgeous and talented shop owner Emi). It is actually the most beautiful store I've ever been to, and I'm not exaggerating. The color palette is the best, and the wallpaper is perfect! Alright, enough gushing. I had such a great time visiting, and I'm so glad I finally got to meet Marie and Emi! I'm absolutely planning another stop there for my next trip southward.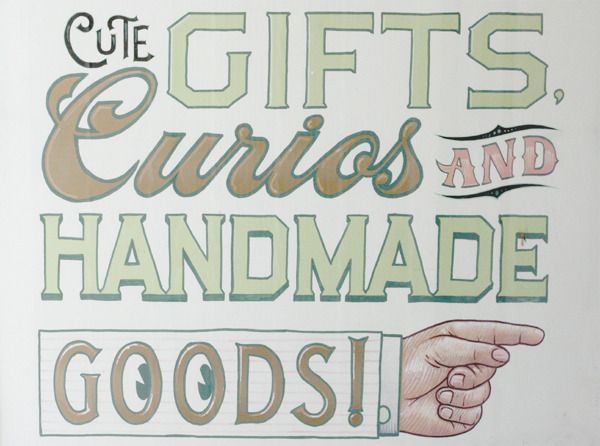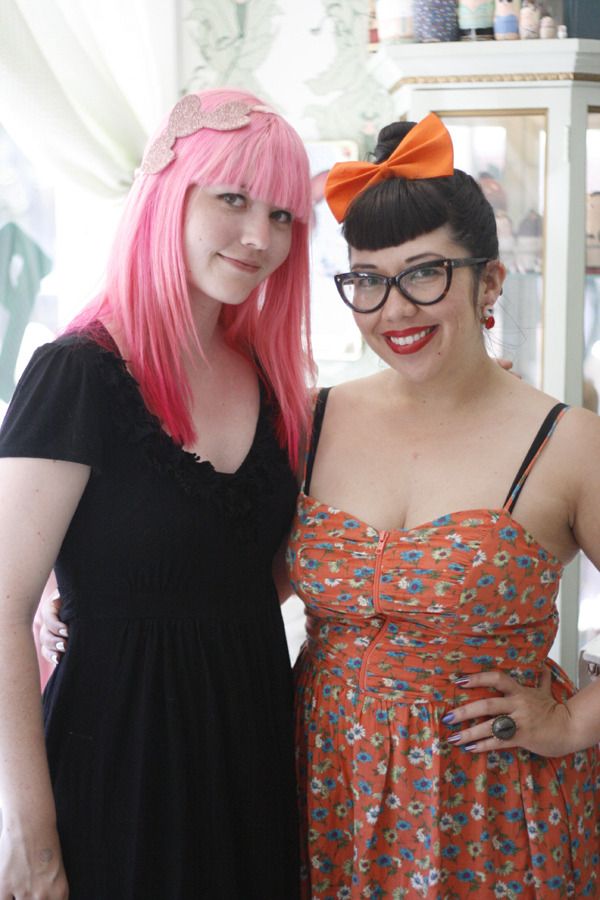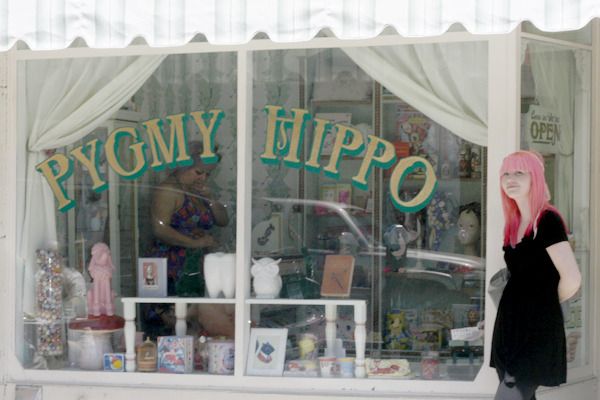 Look at that sneaky photo of Emi in the back. It was tough to decide what to purchase because I pretty much loved everything, but I bought a Pygmy Hippo tote so I can be a human billboard for this place I loved so much. Emi snuck a fortune telling fish and a cute little bell charm into the bag too!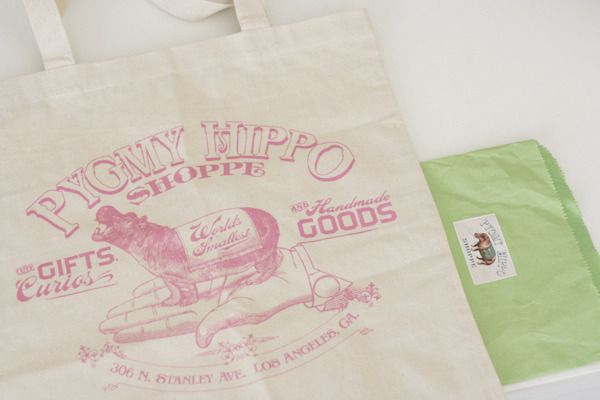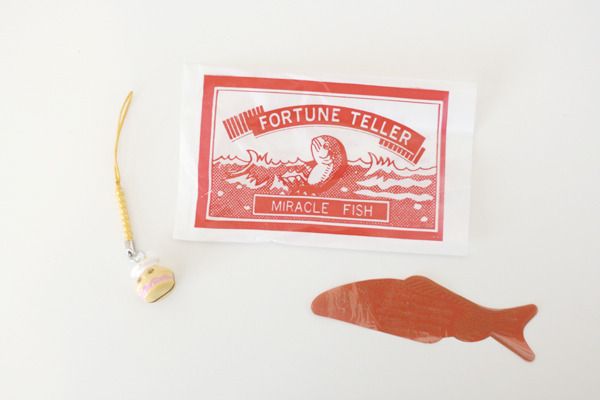 According to my fortune fish, I am jealous. I must be jealous of everyone who lives close by all of these great places! Next up, the rest of this day, including the Beverly Hills Hotel and Sprinkles. Exciting!