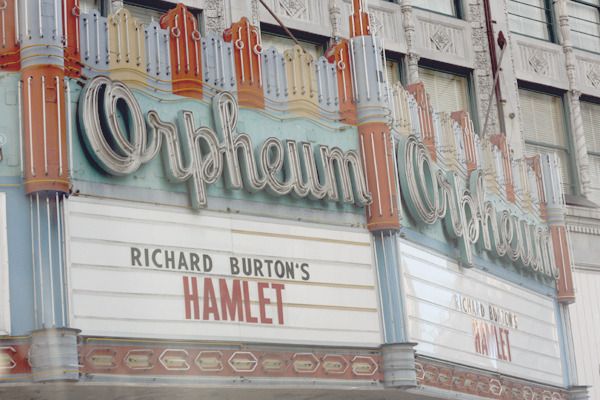 This next day on our L.A. Adventure was sort of a mishmash of everything that was left on our list that we needed to see. Which meant a lot more driving distance between everything. We were heading downtown, but on the way, we drove through Rosemead to check out
Bahooka Ribs
. According to
Vintage L.A.
, Bahooka is "the last remaining original Polynesian restaurant in the Southland." I also made sure we stopped here because it was another filming location used for
Fear and Loathing in Las Vegas
(if you remember from earlier in the week, the other was the Beverly Hills Hotel). We had to do something that Jose would love, and he's a huge Hunter S. Thompson fan! Jose was so wonderful to not only be happy to come along on this trip with us, but also to drive us around through terrible traffic which is pretty much his least favorite thing in the world. Bad traffic is probably the only situation where he gets so mad there's nothing I can do to cheer him up. So it was definitely time to have some Jose-style fun!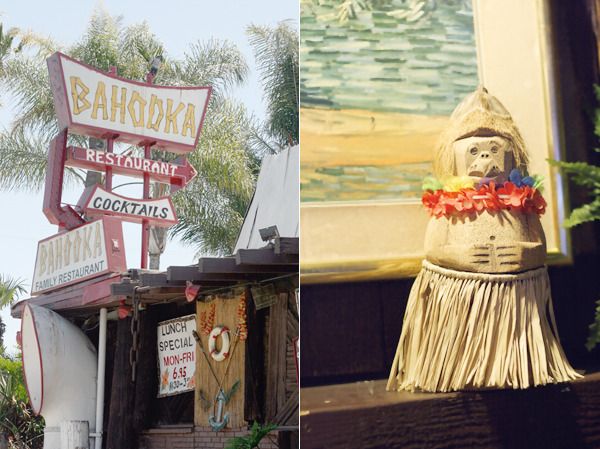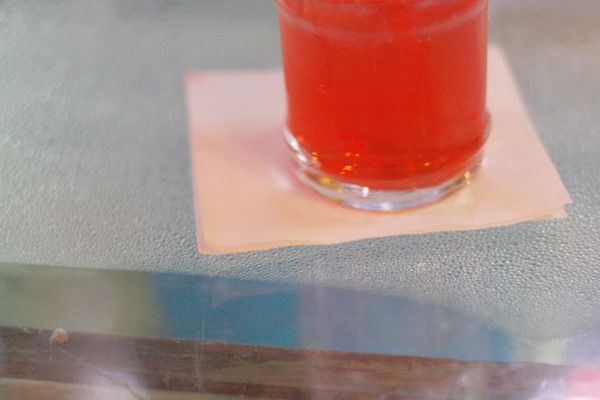 It was a little early in the day for a huge meal, so when we got to Bahooka, we opted to sit at the bar. That place is pretty unreal! It doesn't look it from the outside, but it's huge! It's a maze of booths, and you could walk around for quite some time looking at all of the little knick-nacks and discovering lots of hidden areas. On our way in, we met Rufus, the Pacu fish who made an appearance in
Fear and Loathing
(they're pretty proud of the movie too, they put up
this sign
). There are fish tanks everywhere; even the bar is an aquarium! We had a great time at the bar, and I'd love to go back and try their food some day.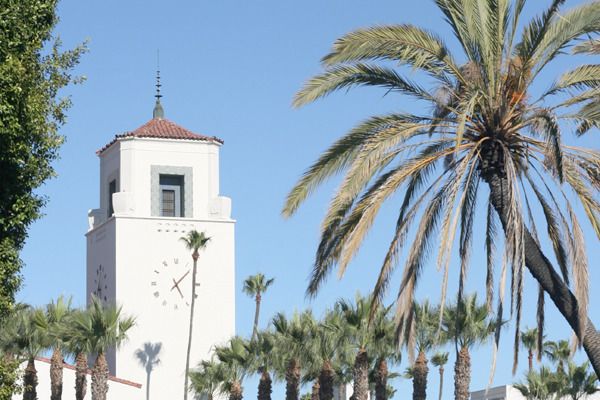 After we finished our drinks, we made a stop at
Gallery Nucleus
in Alhambra to look at some beautiful work by some of our favorite artists, then we headed onward to downtown L.A. and stopped at one of our favorite touristy haunts, Olvera Street. We wandered around there for a little while, grabbed some lunch, and then walked through Union Station for a look at some art deco goodness. The plan after that was to stop in
Broadway's Historic Theater District
and see all of the old marquees of the early movie houses. That plan changed a bit when we realized the neighborhood was a little too scary-looking for any of us to want to get out and walk around, so we just drove through it and admired the signs from the car instead. Even though most of them are in need of repair, the signs are beautiful to look at.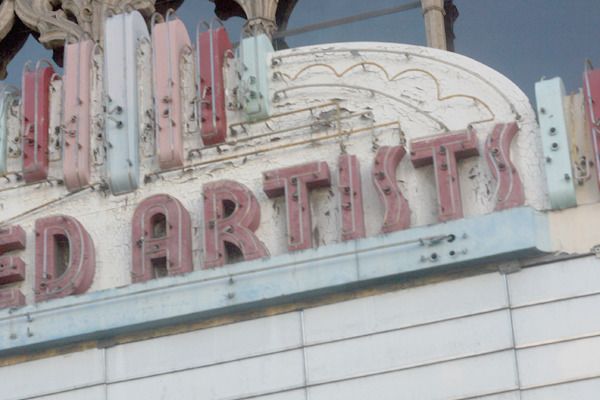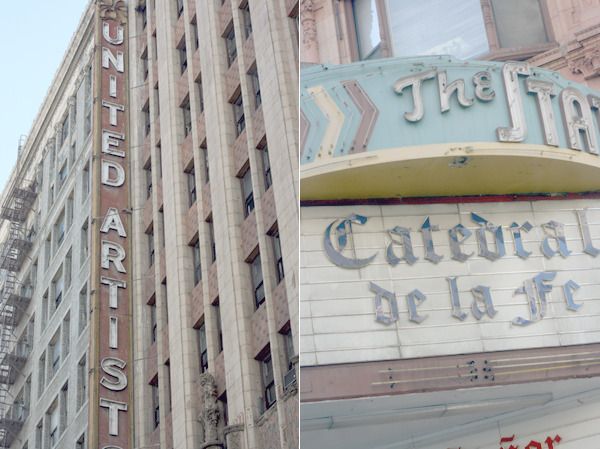 The next part of the trip was another bit of disappointment like our time in Venice earlier in the week. We drove out to Burbank to take a look at some vintage shops,
Playclothes
and
Junk for Joy
, but it was not meant to be. The first shop was already closed for the day, and the next one we tried was open when we parked, then closed right as we walked up to it! Huge bummer. Another time, perhaps. That was kind of a sad end to an otherwise good day.
On the way home, we passed by Warner Brothers Studios. At least we had Disneyland to look forward to the next day!