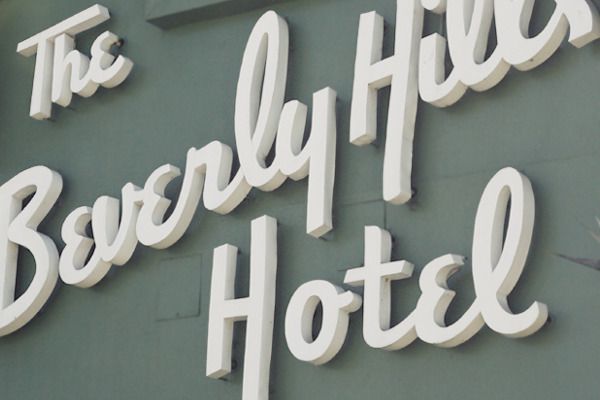 If you remember from my last post on our
Vintage L.A.
Adventure, we had just visited Pygmy Hippo Shoppe. Now for the rest of that fun-packed day! Next on our list of vintage L.A. locales was the famous
Beverly Hills Hotel
, so we made the long walk back to our car and drove over to beautiful Beverly Hills. Talk about swanky, and that was before we even walked inside! Once we made our way up those carpeted stairs and into the pristine lobby, I decided I wanted to stay there forever. Or at least stay there for real some day. On one hand I felt way not cool enough to be there, but at the same time I sort of felt the tiniest bit like a movie star. Basically every old-school Hollywood star has stayed here, and oh my word, the decor! Would it be weird of me to decorate a room (or my entire house) to look like this hotel? Because that iconic banana leaf wallpaper is calling to me. We peeked out at the pool, which Jose was interested in seeing because a scene from
Fear and Loathing in Las Vegas
was filmed there. So luxurious! Then we headed downstairs to the Fountain Coffee Shop and ordered some ridiculously expensive (but worth the experience) refreshments.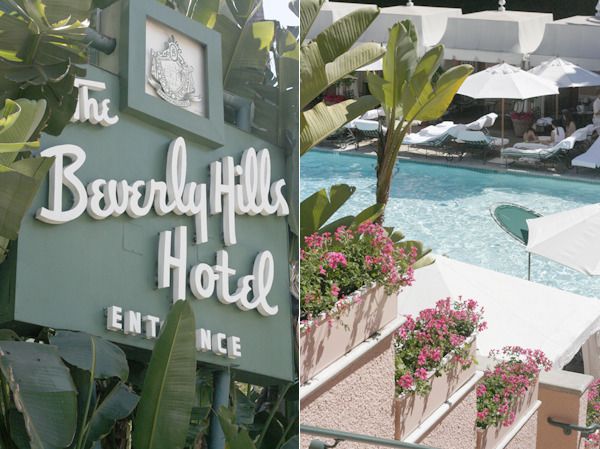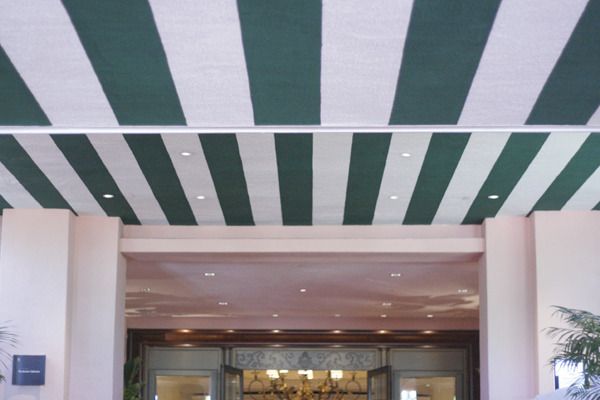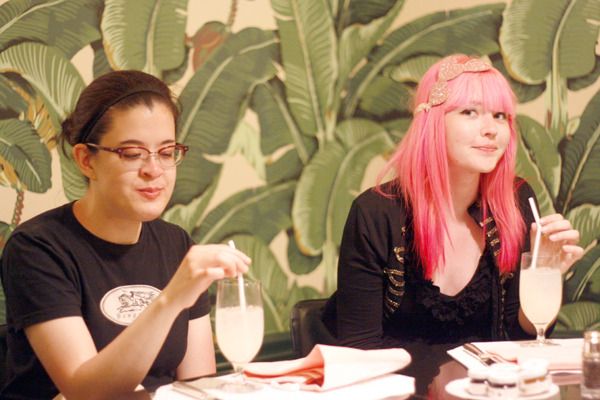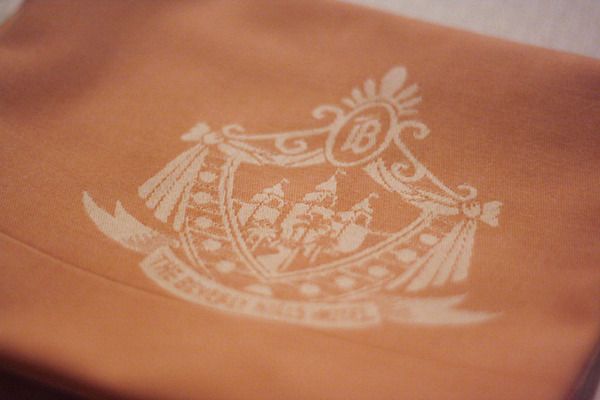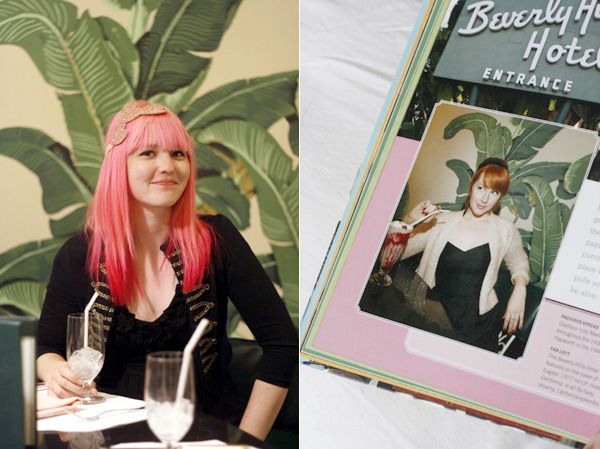 I wanted to get my photo taken to match the fancy portrait of
Jennifer
in the book. Unfortunately I was making a weird face and I had already finished my lemonade so it's an empty glass, but I still like it anyway. I also had to pick up a couple of paper souvenirs, because I love the design of everything so much. I can't get over the pink and white stripes! And that font. I didn't want to leave the hotel, really. I wonder how long it will take to save up for a single night's stay.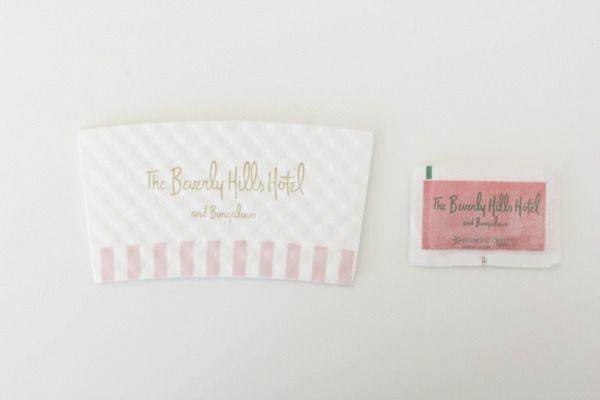 Sadly, we had to move on. We made a quick stop at
The Witch's House
, a storybook style house that was originally built as a silent movie set. It also appears in
Clueless
, as Cher is walking home after a shopping trip near the end of the movie.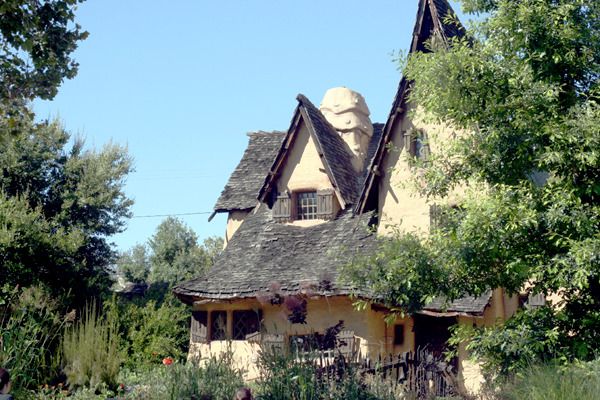 Finally, we made it to the last place on our list for the day,
Sprinkles Cupcakes
! We had to go check out the
Cupcake ATM
of course. We thought there would be a long line, but the line to the actual shop was much longer, so Liezl, Jamie, and I each got ourselves an ATM cupcake. Oh, technology.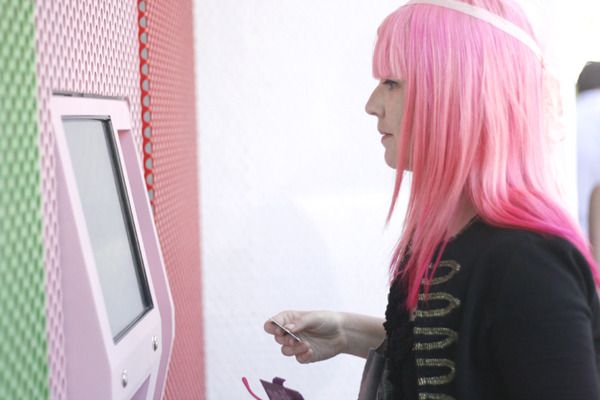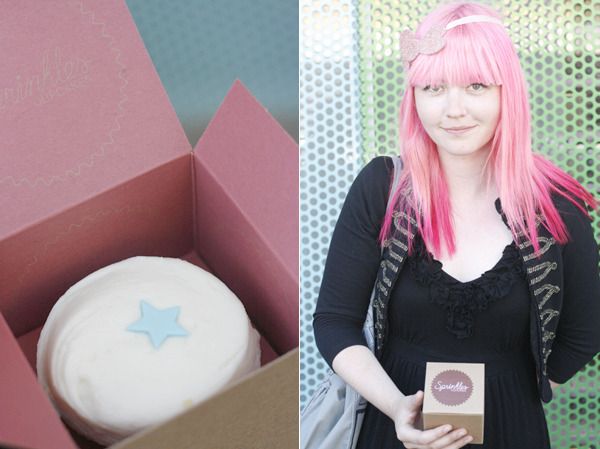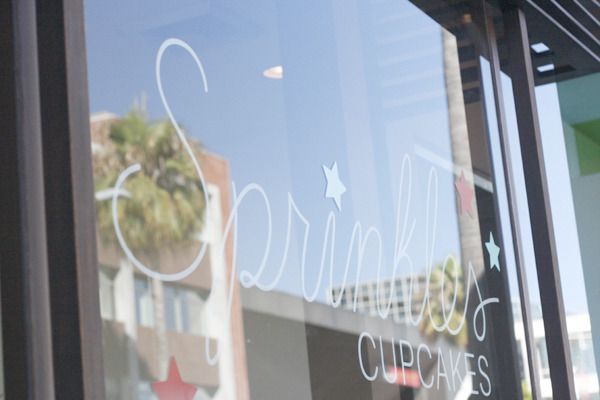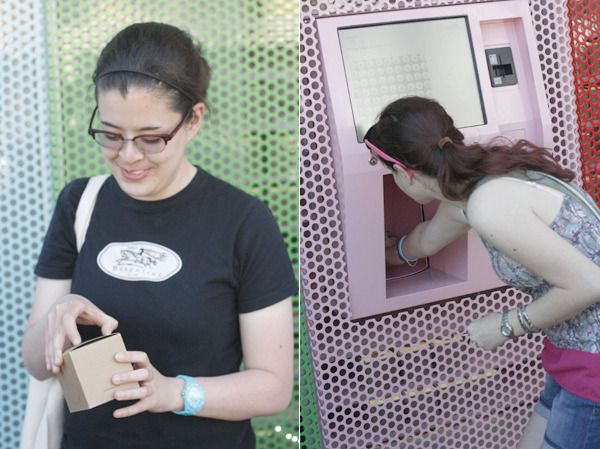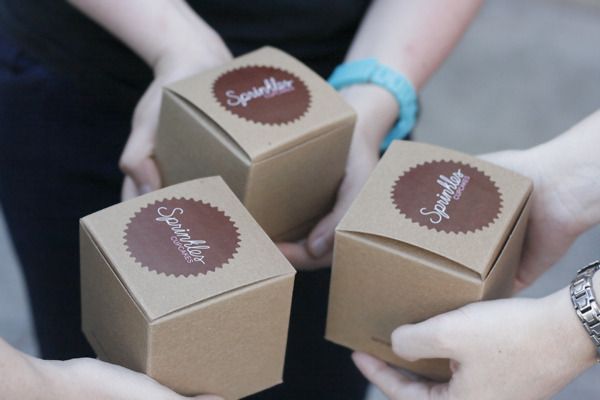 To be really honest, we all agreed that
Enjoy
beats the pants off of Sprinkles easily. My cupcake was more like a muffin with way too much icing for my taste, plus that weird cardboard-like sugar piece on top. It was a fine cupcake, but I'm spoiled I guess. Liezl and I decided to try out
Sprinkles Ice Cream
as well, since you know, we were
there
. Why not? And in case you're counting, yes, that's two ice cream cones for both of us that day. It was vacation! Anyway, I really like the look of the shop. I ordered cherry vanilla ice cream, but I was mostly interested in trying the red velvet cone.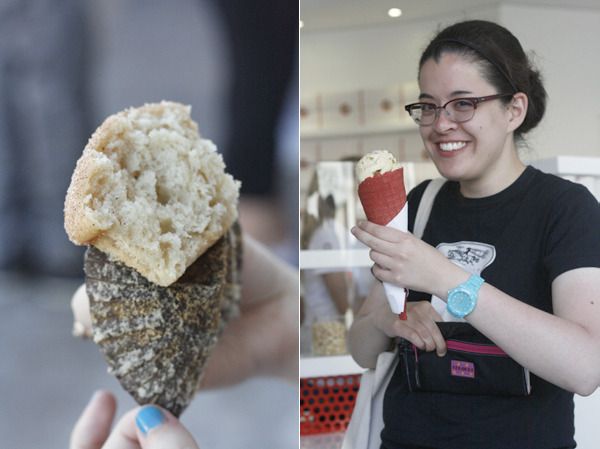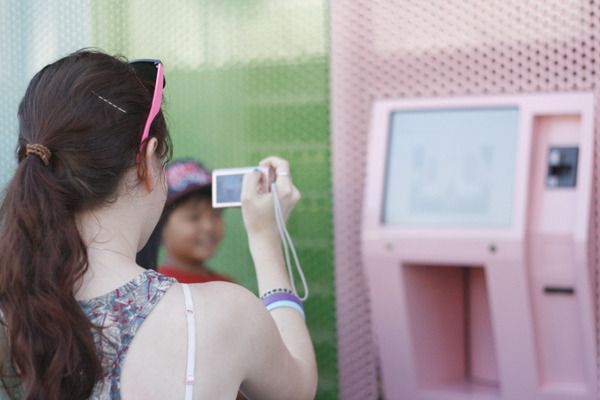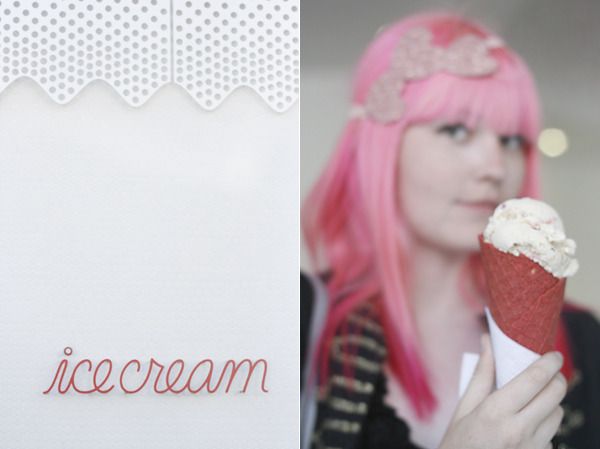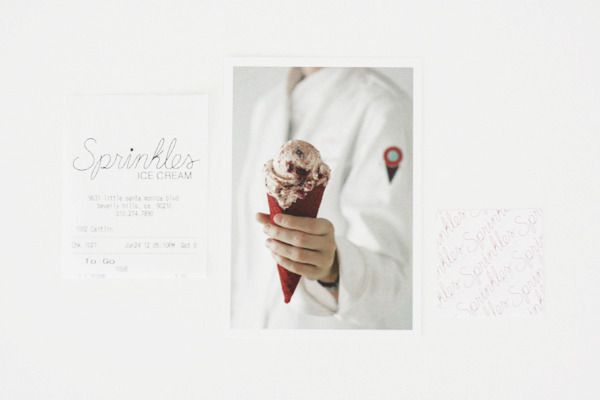 I absolutely love ice cream so of course I'd eat there again any day, but the cone was extremely crumbly, and I think Gill's ice cream from earlier in the day was better. Still tasty, though! I loved their little postcards and business cards too, even the receipt was pretty cute. I think we surpassed our sweetness limit for that day.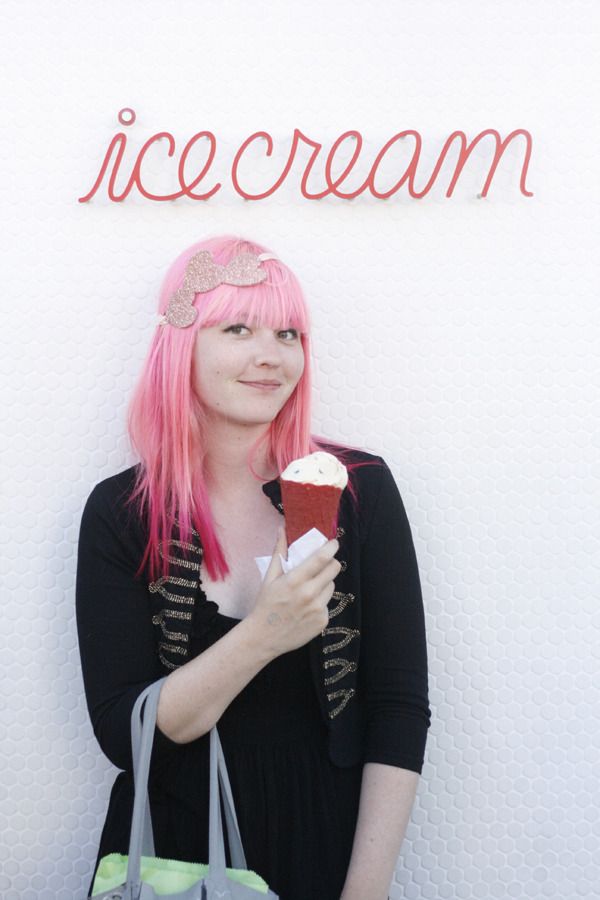 Can you believe there are still a few days of our L.A. vacation left to share? I hope you're enjoying these posts! Stay tuned!