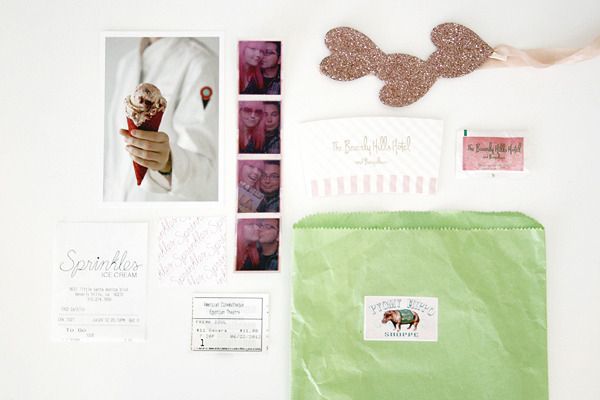 While we were on our Los Angeles Tour Extravaganza, I picked up several mementos along the way. Most of them were little pieces of paper ephemera. I found that so many of the receipts, business cards, and random objects from the places we visited had a definite charm about them. So here's a little preview of where we went, through my small collection of odds and ends.
I like how they all seem to go together in some way. It must be all of the pink!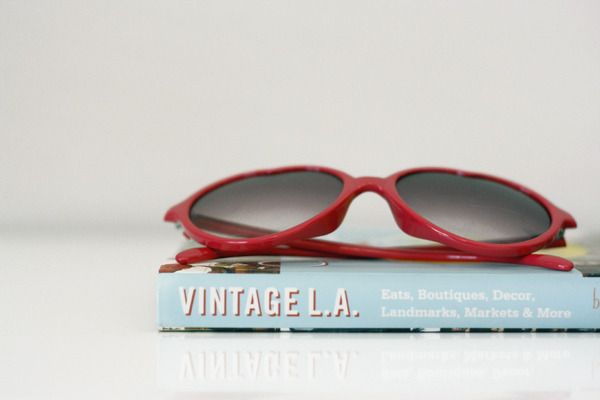 As I have mentioned before, this trip was inspired by the book
Vintage L.A.
by
Jennifer Brandt Taylor
, so I had to include it as part of this collection of things. I really recommend this book to anyone who likes vintage anything, old Hollywood, road tripping, fancy dining - anybody really! Jennifer is an L.A. native and vintage expert, so she has packed her book with history, beautiful photography, interviews with awesome current & former L.A. residents (including my very favorite artist,
Fawn Gehweiler
), and tons of helpful tips. The book is a few years old, so unfortunately many of the places highlighted in its pages have since closed or moved locations, so I definitely recommend a quick online search to confirm that wherever you're headed is actually still there. We had a few letdowns, particularly in Venice, but I'll talk more about that in a later post.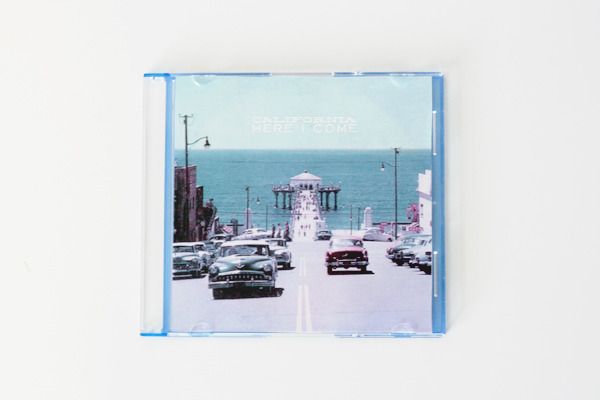 Lastly for today, I have to talk about the music we listened to on our trip, since it was such an important part of setting the mood for the week. In preparation for the drive, Liezl and I spent hours brainstorming all of the California and Los Angeles themed songs we could think of. I believe we ended up with about six CDs! Which, with the L.A. traffic, ended up not being anywhere near enough, of course. I narrowed it down to my favorites so I could send Liezl a souvenir disc, and now I'm sharing it here (minus one song since I got that one from a video, but if you're curious it was
Beware of Young Girls
by
Tavi
).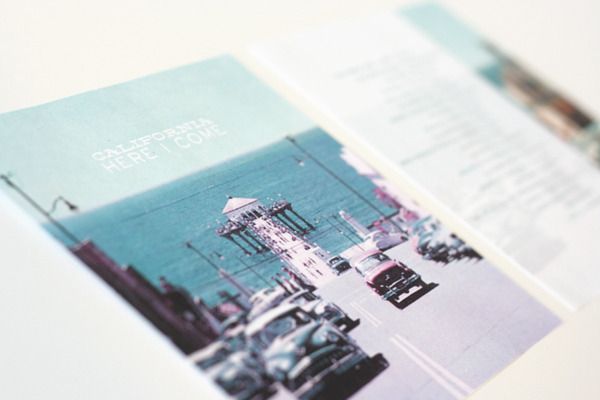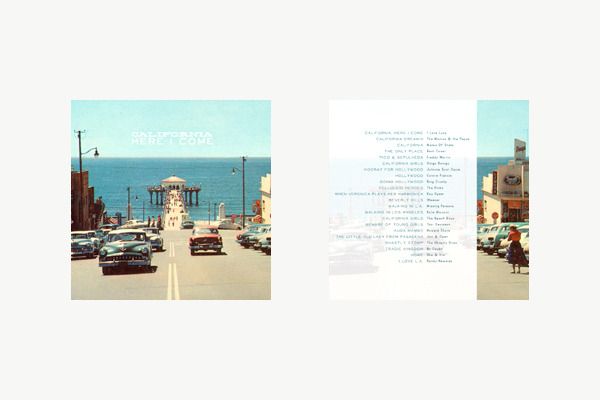 If you're interested in the album art I made, here is the
cover
and the
back
. It has both older and newer songs, well-known and less well-known. I hope you enjoy it! I still listen to it often.
The vintage photo of Manhattan Beach used for the cover art was found
here
.