One of my favorite close-by towns to visit is San Luis Obispo, so we had to take Liezl out to SLO while she was here. It just so happens that the
Madonna Inn
is mentioned in
Vintage L.A.
as an out-of-LA day trip, so we got to check one location off from our tour list before we even got to Los Angeles. It's obvious why it would be included in the book; it's a quirky vintage paradise for anyone who loves kitsch and over-the-top gaudy decor. Created in the 1950s by Alex Madonna and his wife Phyllis, the inn has 110 rooms, each with its own unique theme ranging from Western to Caveman to Carousel and pretty much anything else you might be able to think of. The men's bathroom in the main building is particularly famous for its rock waterfall urinal which is always bombarded with tourists. The main lobby and restaurant are covered in wall-to-wall pink, and my personal favorite detail, flocked wallpaper. It's really an experience to visit. Someday I'd like to stay there, but for this visit, we sat at the counter of the Copper Cafe and sampled the bakery's very fancy
cake
.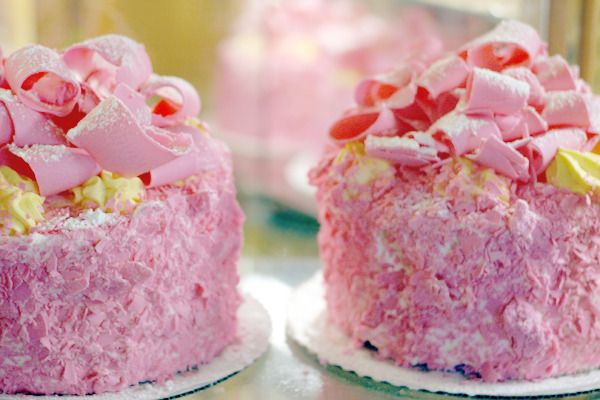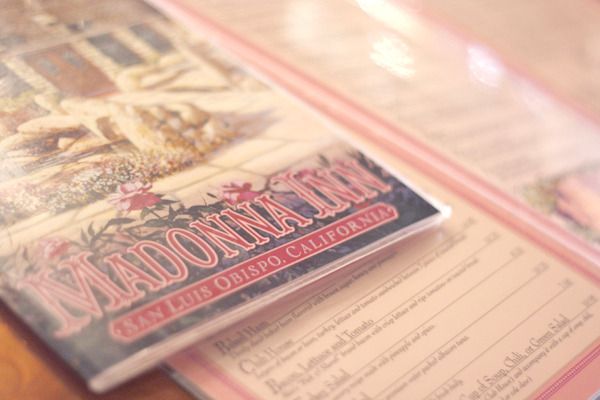 I ordered the lemon coconut cake, and Liezl had their iconic pink champagne cake. We tried a bit of each other's and I have to say, those cakes are all winners. Not for the faint of dessert heart though; I couldn't finish one slice in a single sitting. I once made a slice last for about a week, it's that sweet and filling. Jose being the non-cake-fan that he is, opted for a Monte Cristo sandwich that looked pretty darn good (if you eat ham, which I don't). I'll just settle for sugary goodness, thanks.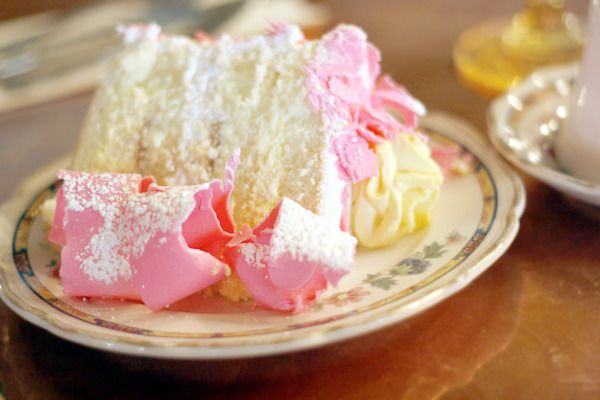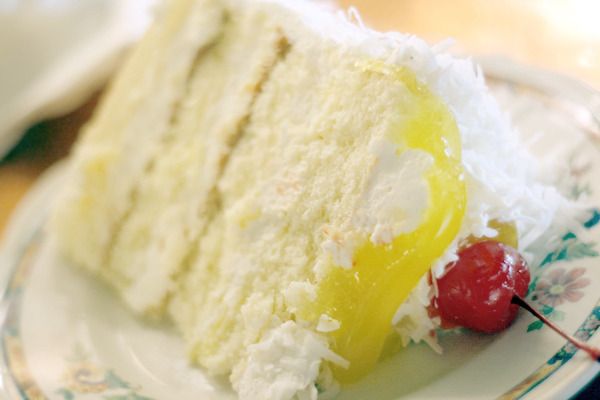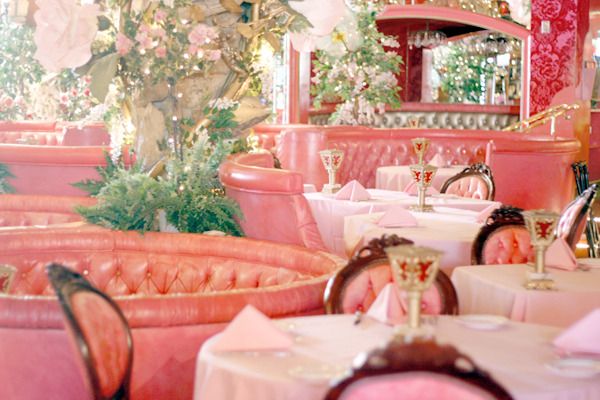 The
Gold Rush Steak House
definitely showcases the height of the Madonna Inn's crazy opulence. It would be fun to dine there in the evening someday with all of the tiny fairy lights glowing. You can sort of see the pink and red flocked wallpaper that gives me such a kick. Can you imagine decorating your living room with that stuff? Wow. Have you ever stayed at or visited the Madonna Inn?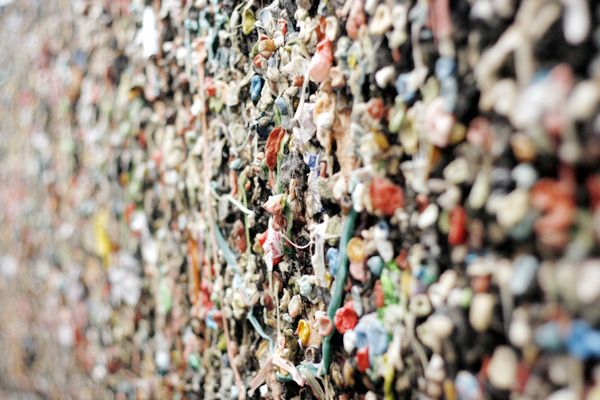 After we stuffed ourselves with cake (and a sandwich), we left the inn and walked around downtown San Luis. We stopped by Bubblegum Alley and I had to take a few pictures of the place that helped us get a
photo
published in
UPPERCASE
Magazine. You might feel a little like taking a bath in sanitizer after seeing this particular sight. Don't touch the walls!