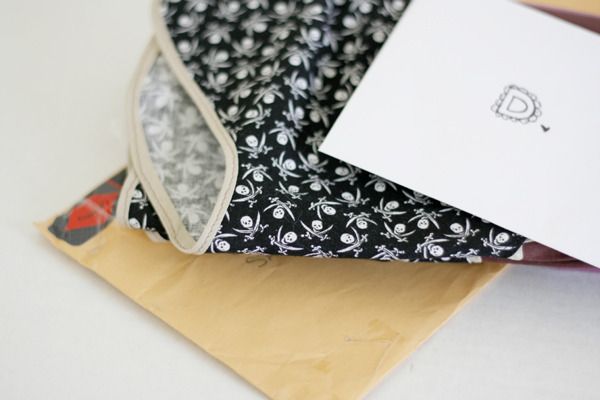 Christine of
Flapper Girl
is one of my favorite crafty ladies in all of BlogLand, and I'll tell you why. For one, she is outrageously creative and talented; she's a whiz at everything from graphic design to sewing, to making all sorts of awesome things out of paper. That would be more than enough to make me love her. But on top of that, she's super sweet and thoughtful! Bonus! Last year when I won a Carnival Garland from her
shop
, she sent a ton of
wonderful goodies
along with it, which was such a nice surprise. Well, a few months ago, I received an unexpected package in the mail from Christine. She sent me one of her super cool handmade aprons, the Pirate Wench, just because she thought I would like it! And she was so right!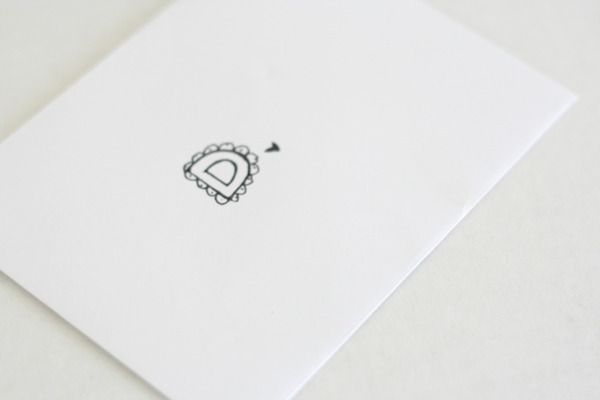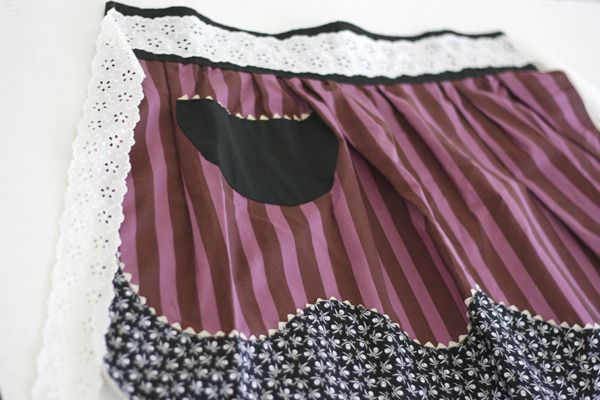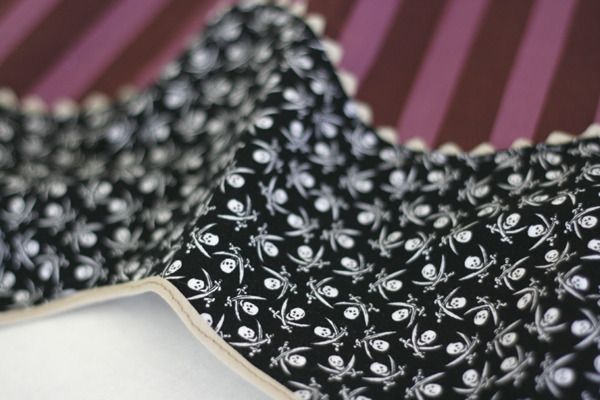 I love the Jolly Roger print, the stripes, and most of all, the fact that Christine made it herself. I feel so lucky that she thought of me, and once again I'm so amazed by the great people I've had the good fortune to connect with through the blogging community.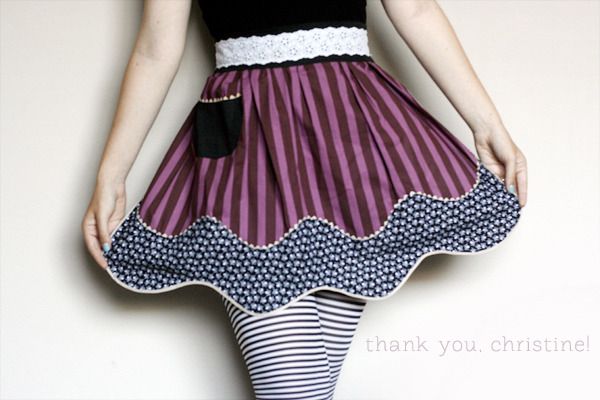 You may have seen Christine's beautiful
Lady Ties
popping up on some of your favorite fashion blogs. I would certainly love to wear one of them whenever I get around to finding a dress or blouse with a collar. If you haven't taken a peek at the Flapper Girl
Shop
and
Blog
, you're definitely missing out!