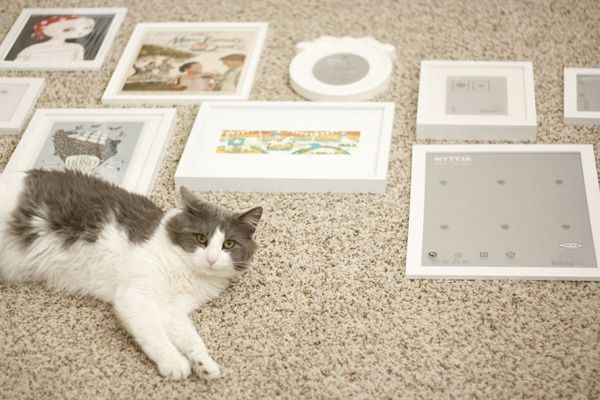 When we first moved in to our new place, I was a little nervous about how the cats would adjust. Our new home is much more spacious than our old house, so I knew they would like having more room to run around and explore. Mostly I wondered how they'd react to the stairs. When we first brought them in, we let them out on the bottom floor so they could wander around and get comfortable before finally meeting the stairs.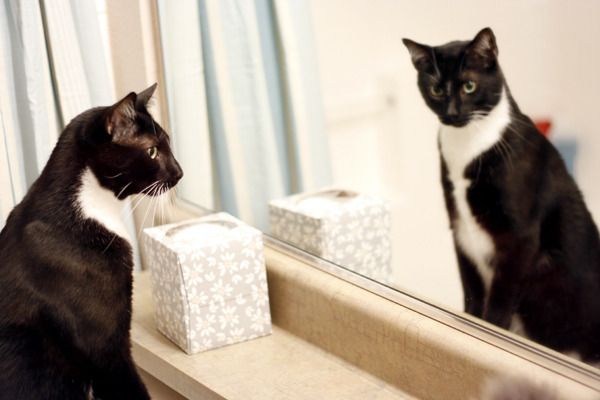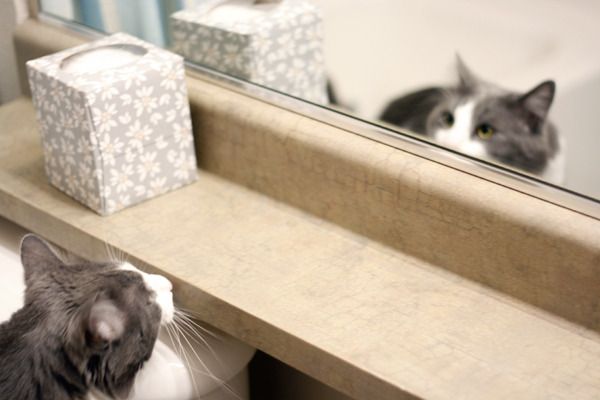 Sweeney got comfortable pretty quickly. When I came home from work the next day, I looked everywhere trying to find him, but I couldn't. Then I looked up. Of course, he had found the highest point in the entire house and claimed it as his chill out spot. Lily took a bit longer to feel safe, but he eventually made his way to the top of that cabinet too. The scary sound of the garage door sent him running under the bed for the first few weeks, but now it doesn't phase him.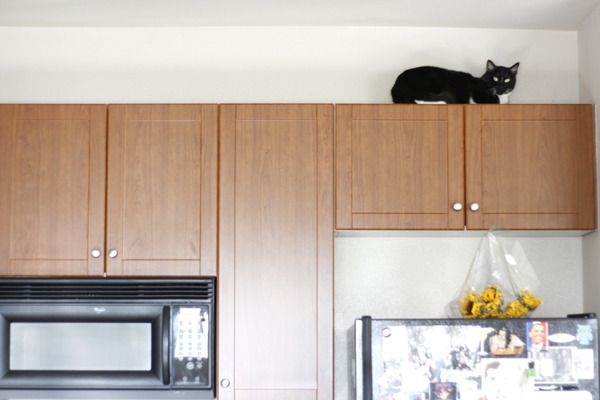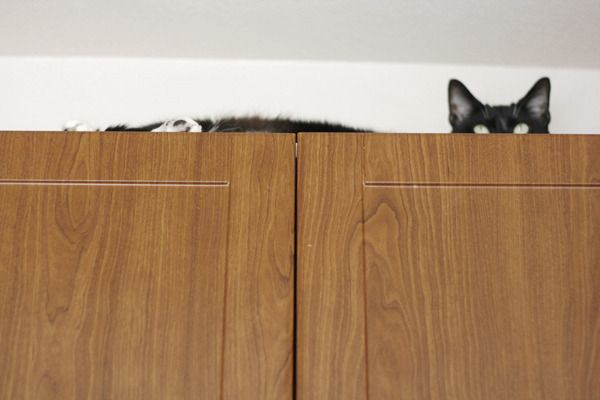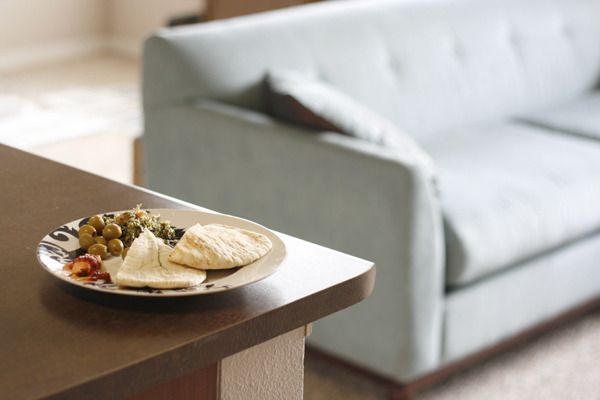 There's a little peek at the spiffy new-to-us couch I found on Craigslist. And a tasty pita.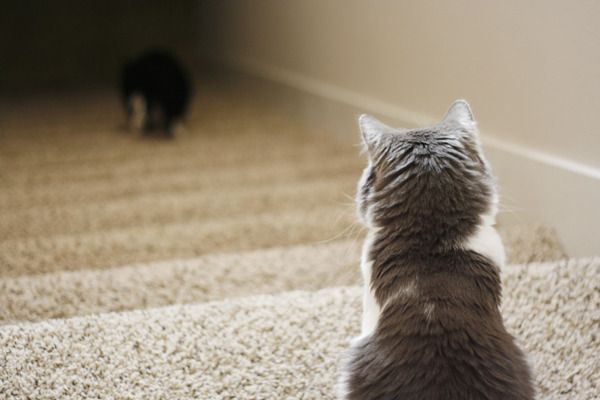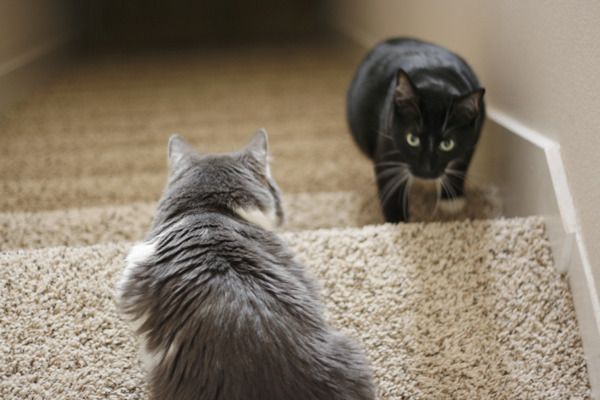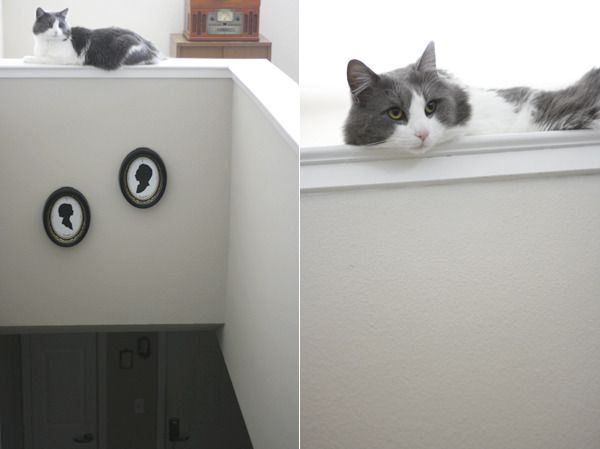 We had kind of a competition to see whose cat would figure the stairs out first, and I'm proud to say that Lily was the winner. It's so funny to watch them, especially when Lily runs up really fast, and he looks like a bunny. Sweeney is so fat, he kind of totters around going downward. One thing that makes me really nervous is when they hop up on the ledge... it's a pretty long fall, and they may be cats, but they're not the brightest.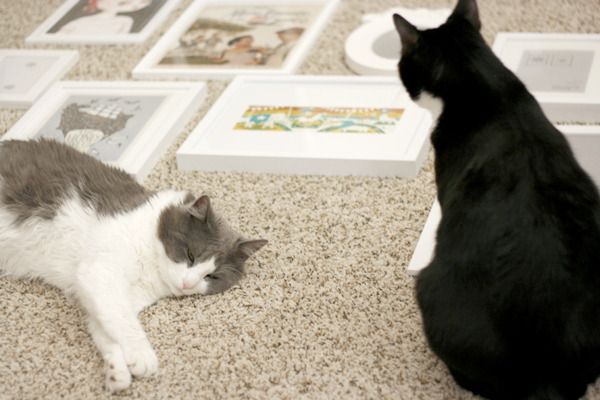 "You should put this frame right here!" They're supposed to be helping, but they're a bit lazy.