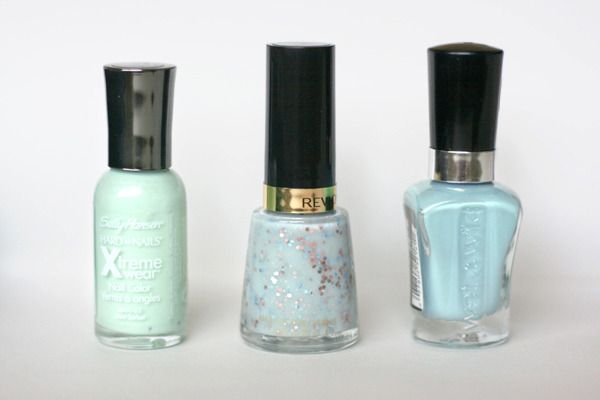 Nail polish is a huge thing in blogland now, so this is one of those blogger cliché posts. To be honest, I don't wear polish very often, especially now that I'm working in the library. I'm constantly handling books, shelving books, and smashing my fingers, so it never lasts more than a day without getting destroyed. So this is not be something I'll be posting about regularly; I'll leave that to those who are actually skilled in that area (see
here
and
here
).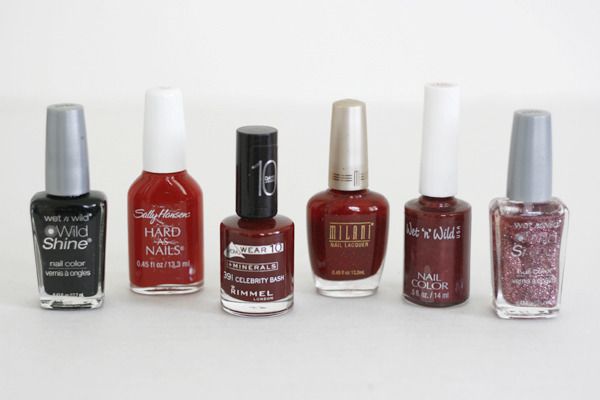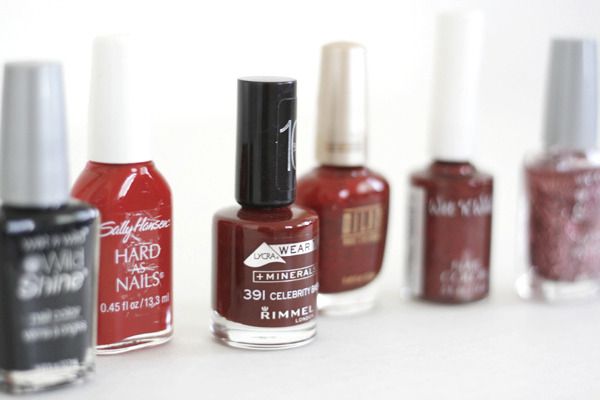 In the past, I've only gone for red or black, excluding the time in junior high when for some reason I became obsessed with collecting bottle upon bottle of blue glitter. Up above was my entire polish collection until a few weeks ago. Red, red, red! However, I very recently dipped my toe into the pool of what I call the "Easter egg" colors. Funny enough, it was not the blog world that got me interested in the new pastel trend, but seeing a minty polish on my friend Shannon's nails convinced me to try and branch out.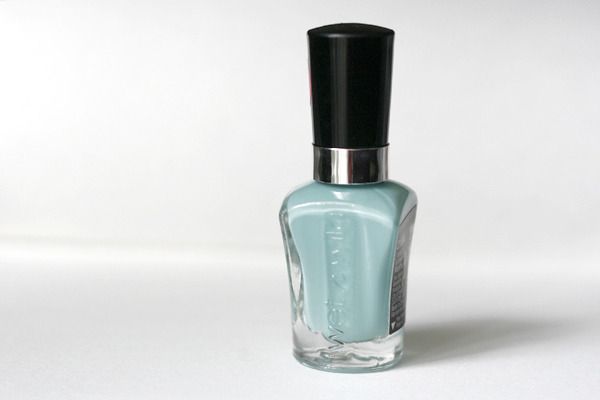 The first bottle I tried out was Wet n Wild Megalast in
I Need a Refresh-Mint
. It looks like sort of an aqua color in the bottle, but it wears like more of a sky blue. They're not kidding though, this stuff lasts! I've been wearing it for about a week and it hasn't really come off much at all.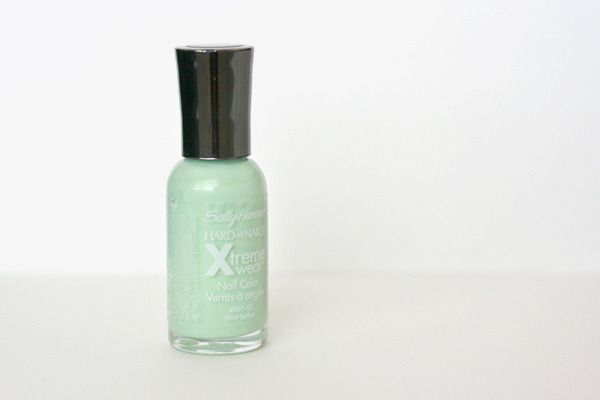 Most recently, I picked up Sally Hansen Xtreme Wear in
Mint Sorbet
. I absolutely love the minty color, but the polish was a real hassle to apply. Even after shaking it, it was goopy going on, and it takes
forever
to dry! Actually, when I was looking at the different polishes at Target, they had the "Fast Dry" kind, and this kind, and Jose said "This is the Extremely Slow-Dry... it takes eight hours...
you're gonna hate it
." and we laughed hysterically, but he was actually not too far off. I ended up taking it off the next day because it was already so dinged up and just bad looking. I can't sit around for two hours waiting for my nails to dry!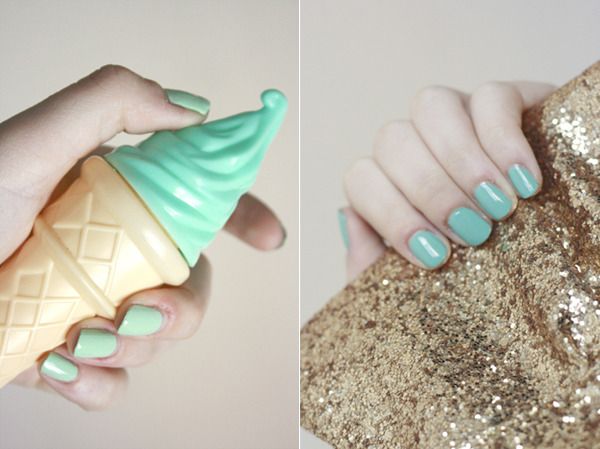 Mint Sorbet on the left, and I Need a Refresh-Mint on the right.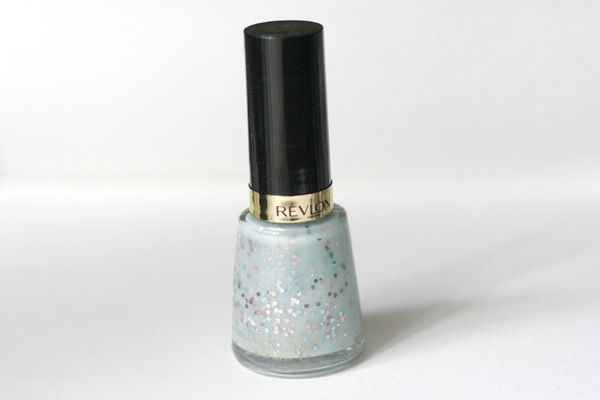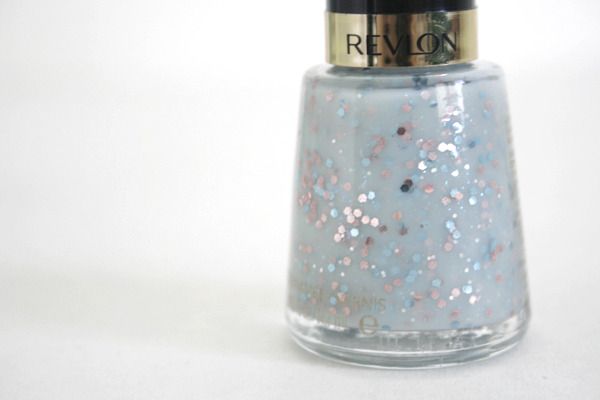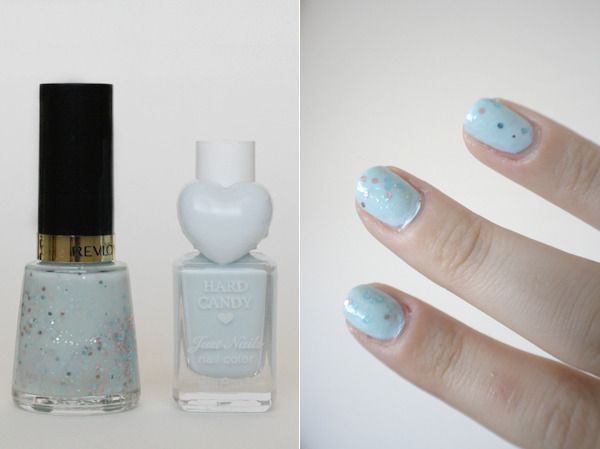 Then, I saw
this
post by
Jenny
and loved the colors and the sparkle of the Deborah Lippman polish, so I went looking for the
Revlon Version
. The base color comes out clear, so I spent ages looking for a light blue to paint the glitter over, and finally found Hard Candy's
Sky
. It bubbled pretty badly on application (the light blue, not the glitter), so I'm not in love with it, but the color is pretty and the glitter sort of covers the bubbles. It reminds me of birthday cake!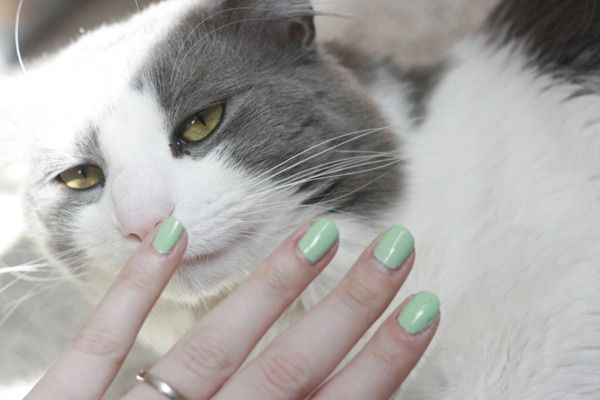 Lily approves!