Back in February, I received the beautiful
Audrey Grace
lookbook, illustrated by
Caitlin Shearer
, and I
shared
some of my favorite images from the book. Soon after that, I learned that Jaclyn Bethany, the owner of Audrey Grace, had created a magazine for her boutique as well, and since I loved the lookbook so much, I had to get a copy of the magazine too!
Audrey Grace Magazine
is filled to the brim with gorgeous illustrations, interviews with designers and bloggers, and a number of superbly styled and photographed editorial shoots. It's a sturdy, excellent quality volume, with 170 pages and no ads. To me, it's actually more of an art book than a magazine; I definitely wouldn't want to cut it up or rip pages out, it's far too beautiful!
Fashions by Alexandra Grecco and more illustrations by Caitlin.
The magazine features a lot of artwork by
Natasha Thompson
. I just love her art! She illustrated several different features in the issue but my favorite is the "Audrey Grace, A-Z" section. I especially like girl above since we share the same hair color of course!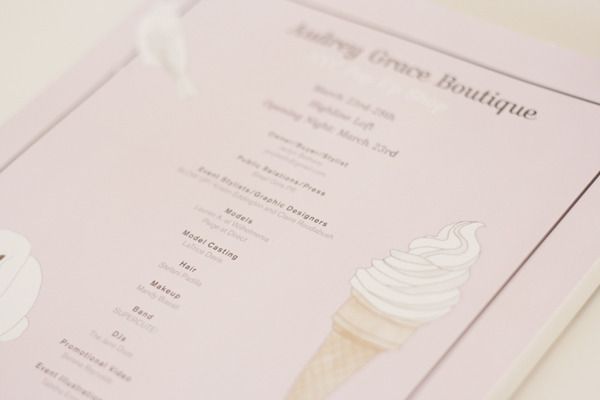 It's all so charming! I love the aesthetic Jaclyn has cultivated for Audrey Grace, and it's expressed so well in this issue. I'm not sure if there are still physical copies of the magazine up for sale, but luckily, the entire issue can be viewed online
here
. Also, the Audrey Grace
online shop
will be opening on June 18th, so be on the lookout for that if you're interested in buying some very pretty clothing and accessories.