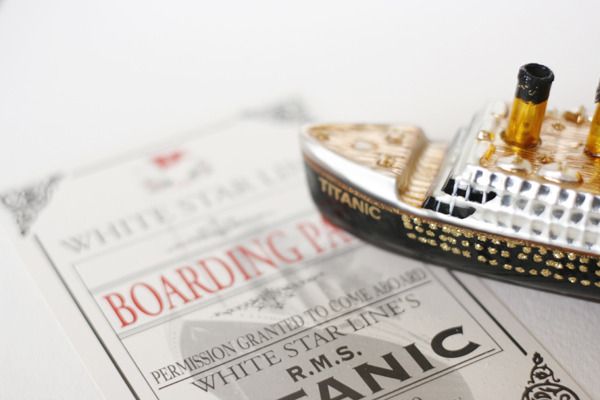 Today being the 100th anniversary of the the Titanic's sinking is a pretty big deal for me. Before my childhood No Doubt
obsession
kicked into high gear, my number one interest was the Titanic and the history surrounding it. I was fascinated by everything about The "Unsinkable" Ship, and horrified by the terrible fate of so many of the passengers. I read every kind of Titanic book I could get my hands on, and watched hours of documentaries. I wanted to learn everything I could, even though it made me so sad.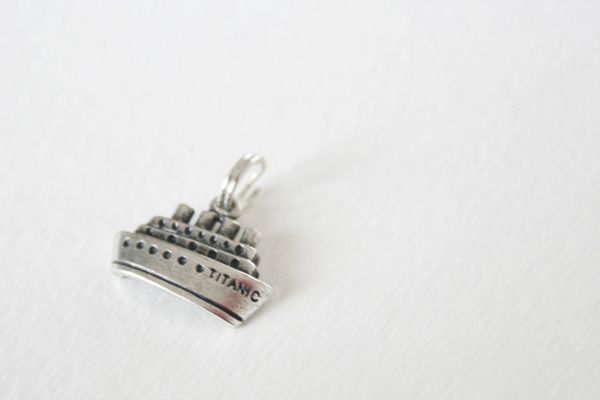 Seeing the
Titanic Artifact Exhibition
in Las Vegas a couple of years ago was an absolutely incredible experience, especially seeing the big piece of the ship's hull on display. The replicas of the different rooms are amazing, and it is really breathtaking to see so many of the artifacts recovered from the wreckage up close. To look at something that once belonged to a living, breathing person who experienced such a terrifying tragedy. It's a very moving exhibit and although I've seen it twice, I would visit all the time if I could, and I seriously recommend seeing one of the exhibits if you can.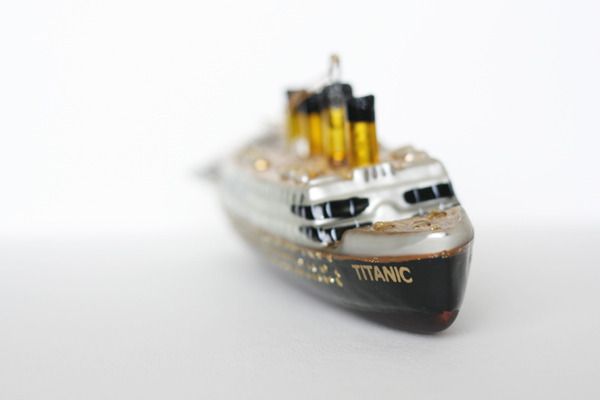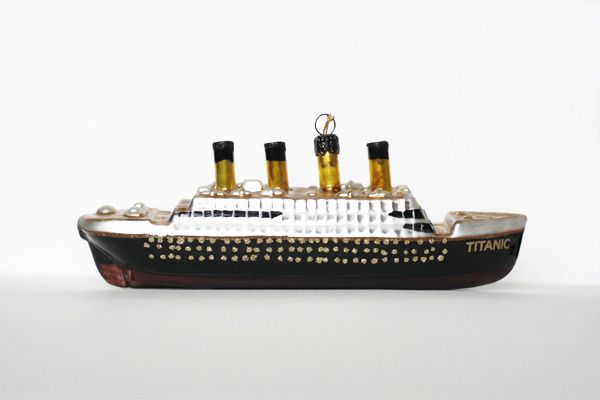 As an obsessed kid, I collected all sorts of memorabilia, studied the fashions of the period, and listened to the music of the time. I had a coffee table that was made up of a glass top being supported by a plaster model of the Titanic and an iceberg. It was unpainted when we got it and my wonderful mother humored me by basically painting the entire thing herself. It's still in my parents' garage, and I don't know if I'll ever want to get rid of it, even though I know I'll never actually use it in my own house. I was even pretty close to turning my room into a replica of one of the staterooms at one point, no lie.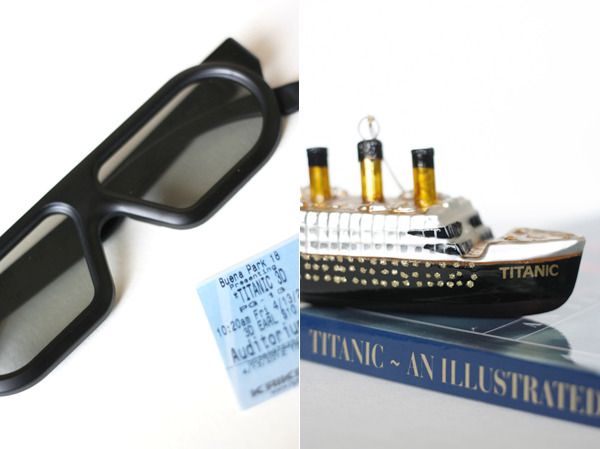 I know it's probably pretty uncool of me, but I can't help loving the film
Titanic
as well. I was in junior high school when it first came out, and I still remember going to see it, more than once. I'm not a huge fan of 3D, but I simply had to go see it in the theater again, so my cousin Jamie & I went yesterday... we always seem to go to "crying movies" together... but I stayed strong! She was not so lucky.