The other weekend, Jose and I went to the album release show for
Sucré
in LA, and it was one of the best nights I've ever had! In case you haven't heard, Sucré is Stacy King of Eisley, with Jeremy Larson and Darren King. They make the most gorgeous music, with ethereal vocals, lush strings and unique beats. When I first saw that
The Honey Trees
were opening for Sucré during our spring break, I knew I had to get tickets to what was sure to be an amazing night of music. We got very lost on the way there, and I thought we weren't going to make it in time, but boy am I glad we finally found it. The show was at The Bootleg Bar, which was a pretty nifty venue; when we walked into the lounge area,
They Live
was being projected on the wall, which Jose was pretty excited about. Then we found out that there was a good old fashioned photo booth, so you know what we had to do.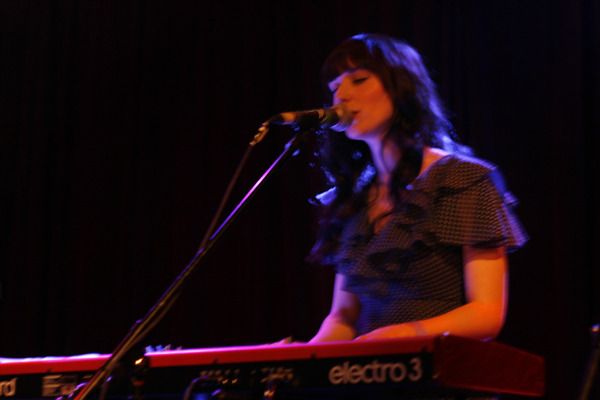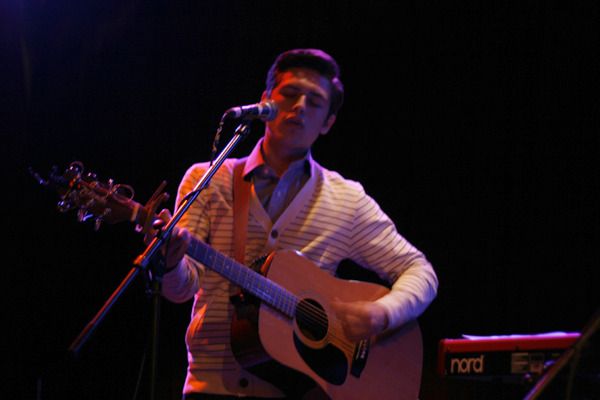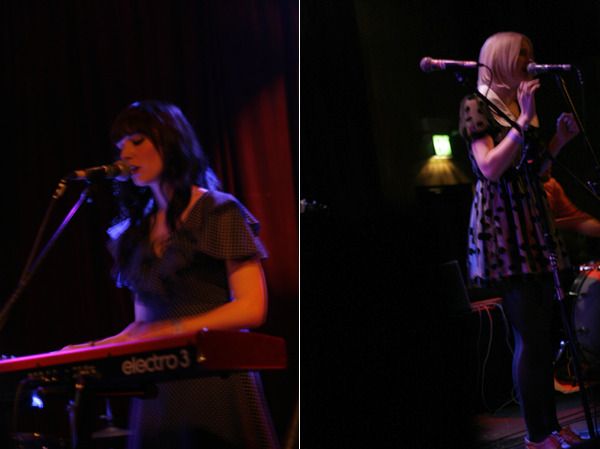 Lovely girls in pretty dresses! The Honey Trees played a few very new songs, which was so wonderful and exciting. I can't wait until they record their new album;
seven songs
is just not enough for this gal anymore! After their set, we got drinks (wine in a plastic cup, woohoo classy!) and wandered over to the merch table, where we got to meet the fantastically adorable
Elsie Larson
! We were lucky enough to talk with her for a little while, and Jose thought she was the greatest ever (she is!). She's so sweet, it's crazy. I probably gushed, but hey, you probably would too, she is one of the very coolest blog ladies around! I wish I would've asked to take a photo with her but I forgot, and she was busy selling things anyway. I bought the Sucré album and some of the photo prints of Stacy taken by Elsie. Then I got to chat with the lovely miss Becky Filip for a while about The Honey Trees hopefully recording pretty soon, which makes me one happy (and impatient) camper.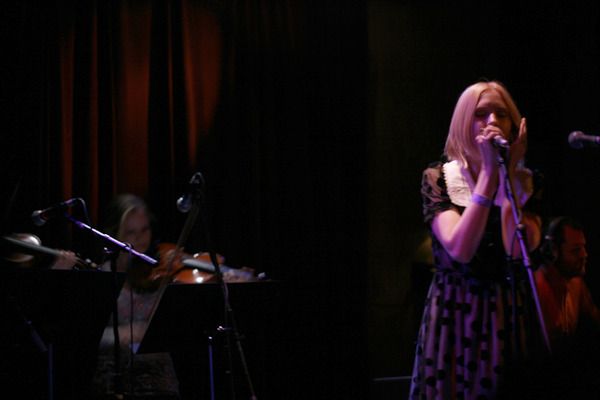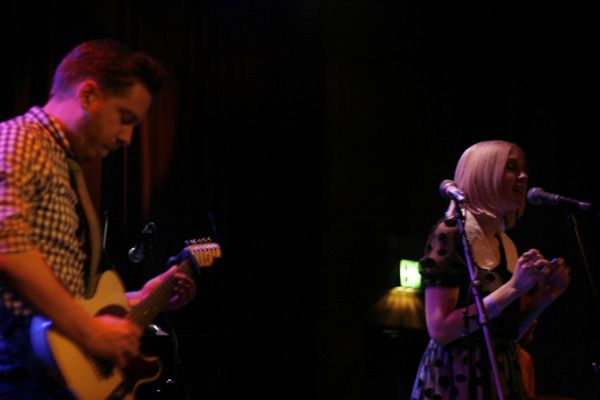 Sucré was
so good
live! Stacy sounded absolutely beautiful, she makes everything sound effortless. Jose and I agreed that Jeremy is a musical genius (and we still talk about it every time we listen to the album); he can play every instrument masterfully! One of the coolest parts of the whole set was when he played piano and a drum at the same time. Darren is so fun to watch as well; I love love loved all of the percussion! I felt really lucky be in the audience, it was such an awesome experience. There is a very nice review of the show with far better photos than mine over
here
. Ahhh, it was so so fun!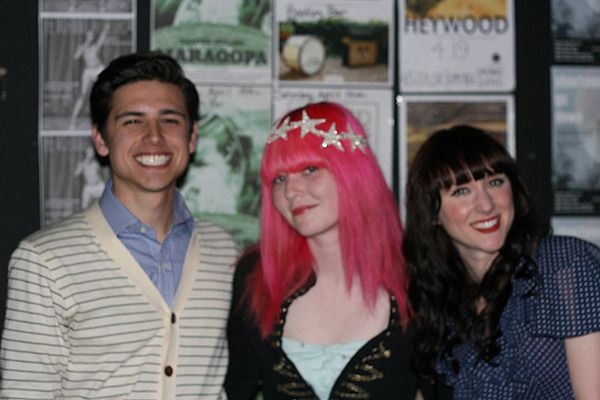 Eek, flash! I don't know why I always feel like I'm smiling really big in photos, while I actually barely look like I'm smiling at all. Maybe it has something to do with standing next to Jacob's extreme smiley face? Oh well, I was really happy, I swear!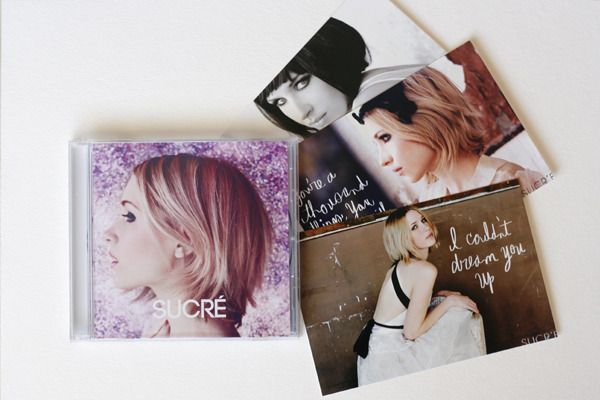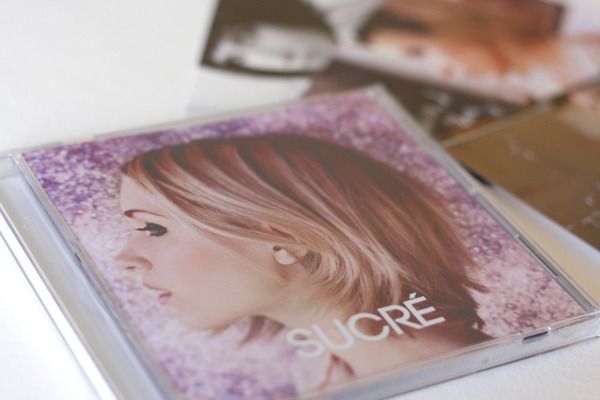 This video isn't from the show we attended, but you should watch it anyway because it's my favorite song of theirs and it's so good! I just noticed this right now but I am almost certain that Katie of
Skunkboy Creatures
is one of the backup singers in the video.