I'm so excited to finally share our Las Vegas photo shoot! We were lucky enough to be taking our Las Vegas vacation while the lovely
Kat Williams
would be there as well. When I let Kat know that we'd be around, she emailed me to tell me that her friend
Lisa Devlin
would be in Vegas as well, and she wanted to know if Jose & I would like to do a couples shoot. Lisa is one of the top wedding photographers in the UK, and I absolutely love her photography, so the answer was pretty darn obvious! On our last full day in Vegas, we popped over to the Luxor to meet Kat, Lisa, and Lisa's awesome assistant,
Amy Bartlam
. I'm always a bit nervous to meet up with super cool people, even if we've already hung out
before
, but it was so great to see Kat again, and I was definitely jazzed to meet Lisa and Amy for the first time. Jose was nice enough to volunteer to drive, and we all headed out to find the perfect desert location.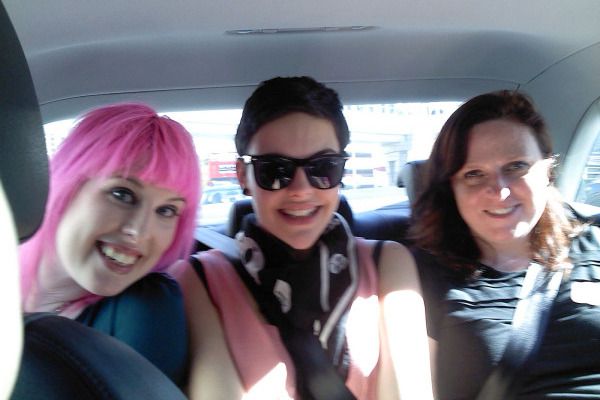 Once we found the right spot, a lovely bit of landscape with a mountainous background and a few scattered joshua trees, we got out and took a walk. There were a couple of older guys parked next to us, and once we got out to the place where Lisa wanted to shoot, they started walking over to us. I was getting ready a few feet away, but one of the men started talking to our group. He had obviously been drinking, would not stop talking, and eventually started getting a bit rude, though Lisa politely explained that we were trying to get some work done. The other man never said a word, but followed his companion around everywhere he went.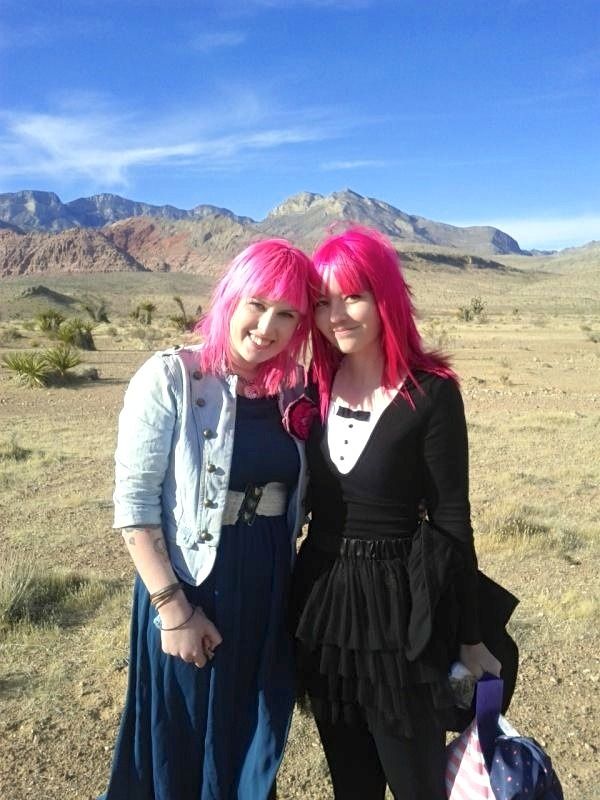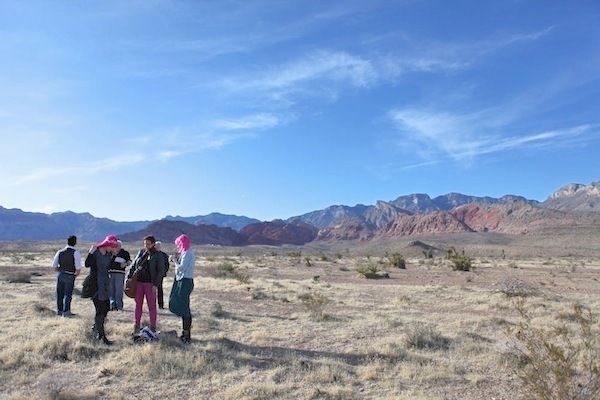 The guy was pretty annoying and he never did stop bugging us, but we got on with the shoot, and all drunken babbling aside, it was really a good experience. Lisa was wonderful, and very encouraging. I
always
feel incredibly awkward when having my picture taken, especially full body photos... I never know what to do with myself! But Lisa really put both Jose and I at ease, and made us feel comfortable in front of the camera. I did an outfit change (in the middle of the desert, haha), and then came the fun of setting up the sparkly curtains Lisa had brought to use in the photos. Amy and Kat were fabulous assistants! The lovely photo above is by Amy and the one above that is courtesy of Kat's phone. Yay, pinkies!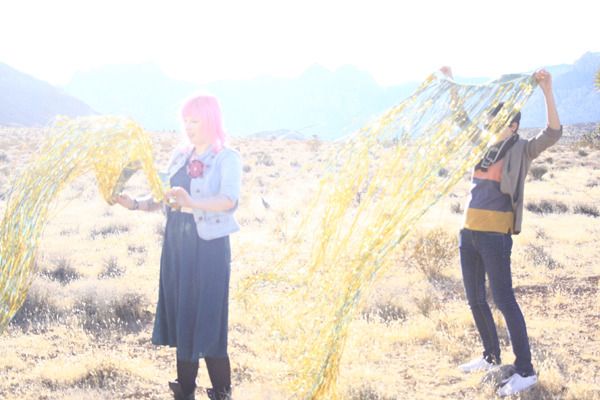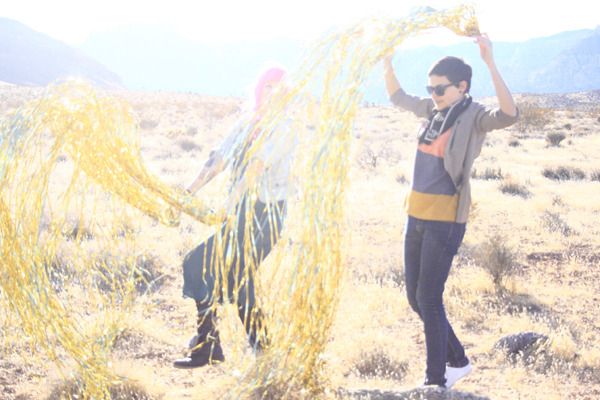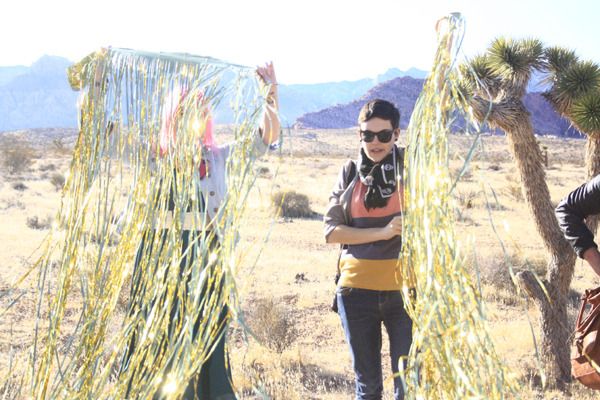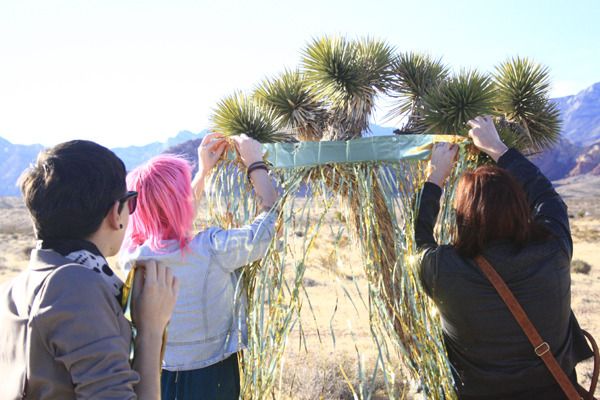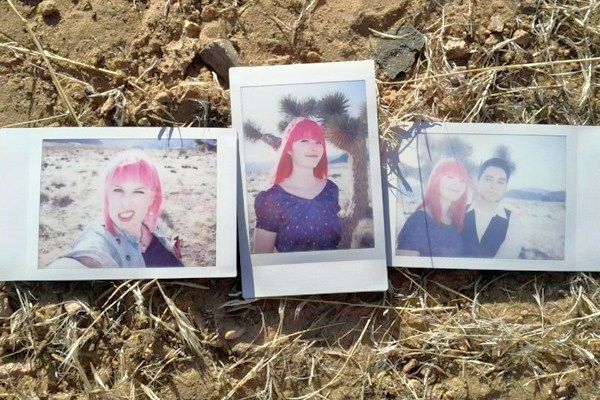 I love Kat's
Instax Mini
pictures! I seriously have to get one of those this year, I've wanted one for so long.
The final photos turned out to be jaw-droppingly amazing! Lisa performed some serious photo magic, and we are head over heels in love with them. Here are just a tiny sample of some of my favorites...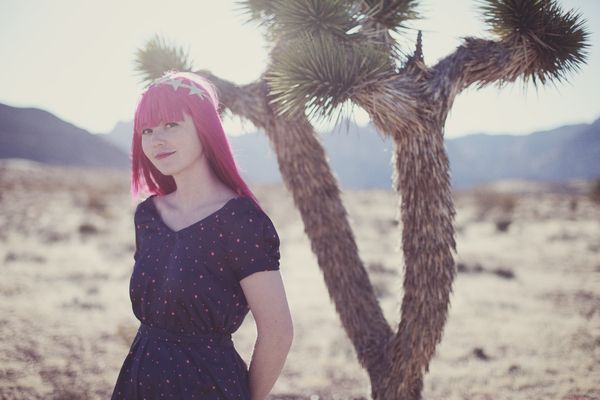 Of course the above three photos, as well as the very top photo are credited to
Devlin Photos
. To see the rest (and there are lots!), you simply have to check out the blog posts at
DEVLIN PHOTOS
and
ROCK N ROLL BRIDE
(there are different photos on each of those posts). Also, you can find more behind the scenes photos on these posts from
Kat
and
Amy
.
As we were getting ready to drive back to The Strip, Lisa and Amy were making a video diary about the shoot, while Jose, Kat and I were waiting in the car. The drunk guys got back in their car and turned it around to face our car, which was really creepy. Then the rude guy got out, took a huge swig of champagne or whatever he was drinking, got back in the car and peeled out, coming really close to running Lisa and Amy over. Way to drink and drive, dudes!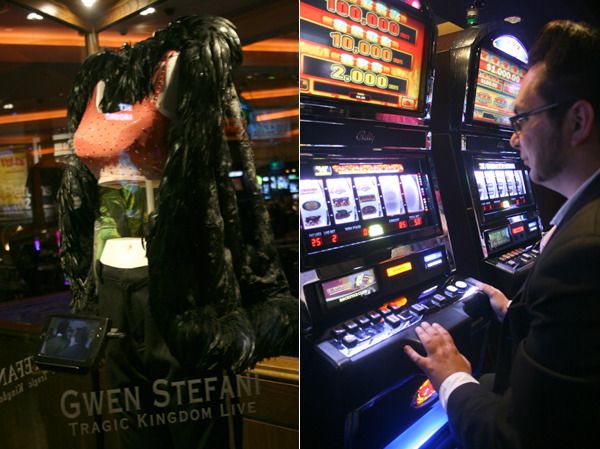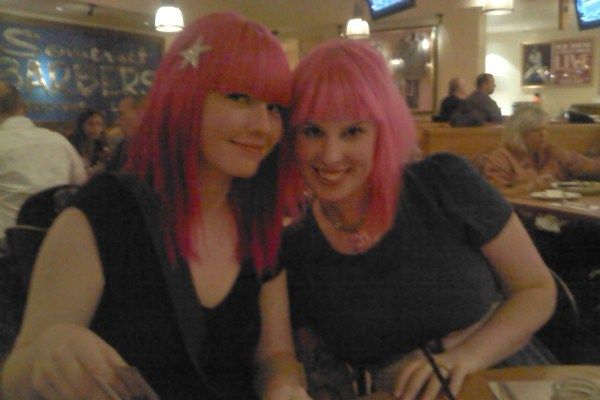 After that adventure, we drove back to town, and eventually we ended up at the Hard Rock Hotel, where Jose, Kat and I had a few drinks. We met up with Lisa, Amy, and their friend Nikky for dinner and a bit of gambling. On the elevator, Jose convinced a few hardcore Mötley Crüe fans who had just come back from a concert that he had never heard of the band before, as we headed up to check out Lisa and Amy's super swanky hotel room before saying goodbye for the night.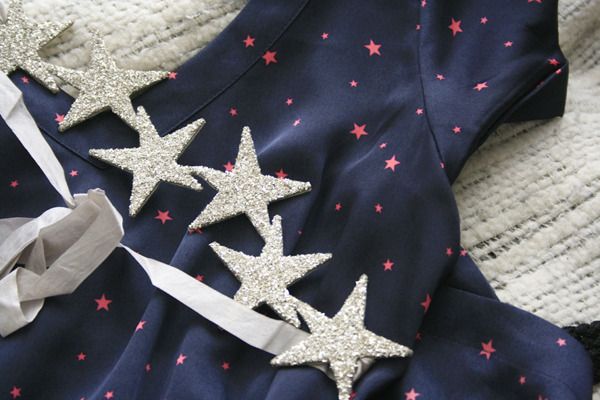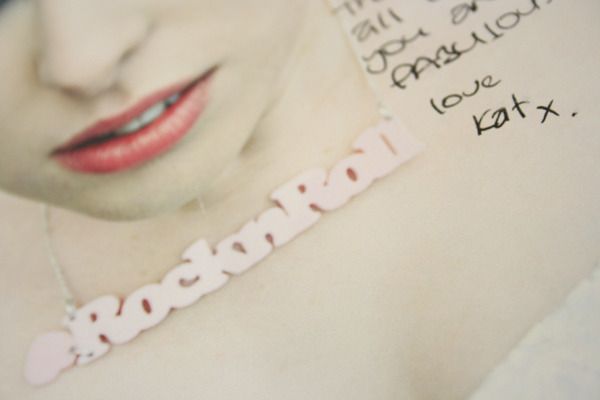 Thank you so so so very much to Lisa, Amy, and Kat! I'm so glad everything worked out so that we were able to have this great day with such a wonderful group of people. We had the best time, I just wish it could have been longer! We were thinking pretty seriously about heading to the UK this summer to visit but since we just moved to a nicer place and have been buying a lot of things for it, unfortunately it's not really practical at this point. But next summer will be our 5th anniversary (crazy!), and I think our original dream honeymoon destination would be a pretty good place to celebrate it, right? I think it needs to happen. I miss everyone already! Until then, here's the video I made of our trip so I can at least relive it a bit.