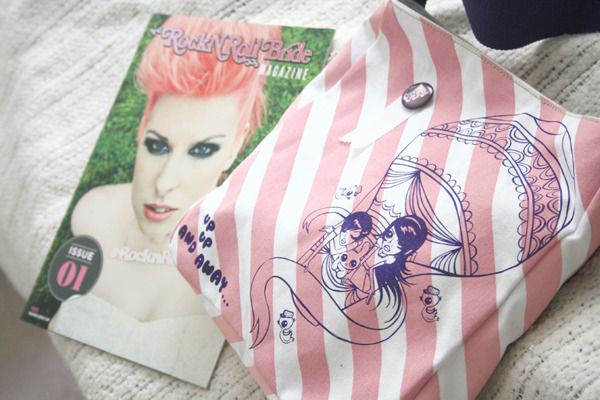 So this is way late, but I'm finally getting around to sharing our Las Vegas photos from way back in February. This is part one, and I'll be doing a separate post with the video I put together and our
Rock 'N Roll Bride
adventure and photo shoot with
Lisa Devlin
because there are a whole lot of photos from that day alone. It's been so long since we went, I've kind of forgotten exactly what we did on each day, oops. I do know that we packed at the last minute (I brought along my copy of Rock'N Roll Bride Magazine for Kat to sign, which ended up being kind of a pain because I didn't want to bend it so I had to carry it around everywhere), and we flew in late Friday night. As soon as we made it to our hotel and got checked in, on the way to our room, my backpack's zipper burst open and my camera fell onto the floor, breaking my brand new
50 mm lens
apart. So for the rest of the trip, we were stuck with my crummy kit lens that barely works on any setting. Thankfully, the camera itself wasn't damaged, but since the lens is such a bother, we didn't take many pictures at all.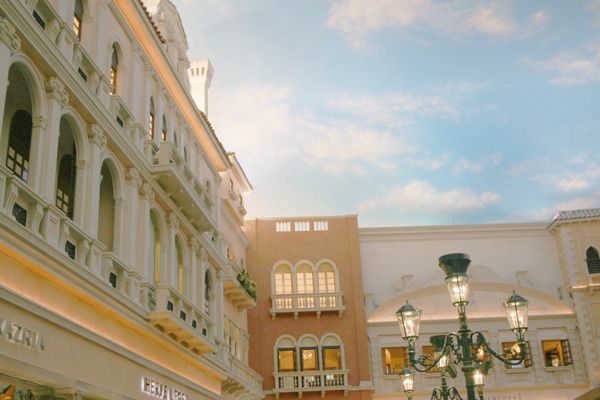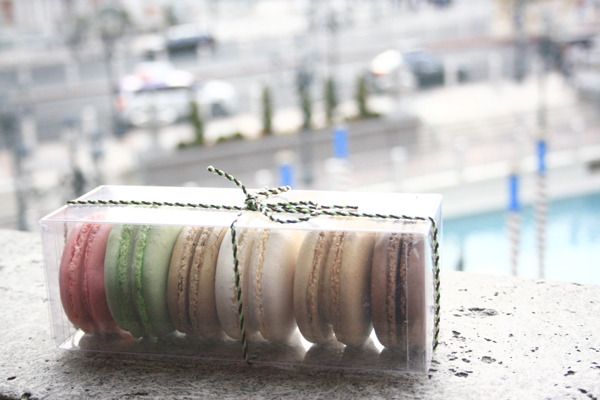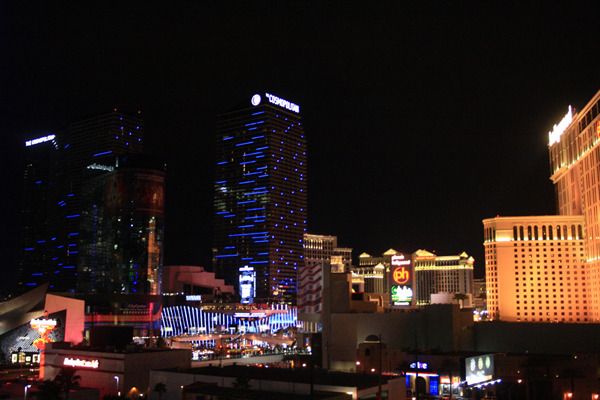 For our first full day in Vegas, we walked to the Venetian and wandered around inside for a while. I bought those huge macarons from
Bouchon Bakery
that I get every time I visit. I'll be darned if those things didn't last for about a month still tasting awesome. Forgive me, but this is mostly a bunch of food pictures, since for some reason that is what we photograph when we go anywhere. The view from our hotel room balcony was pretty neat.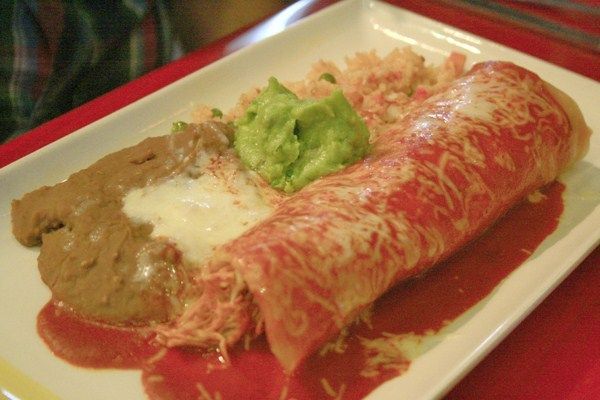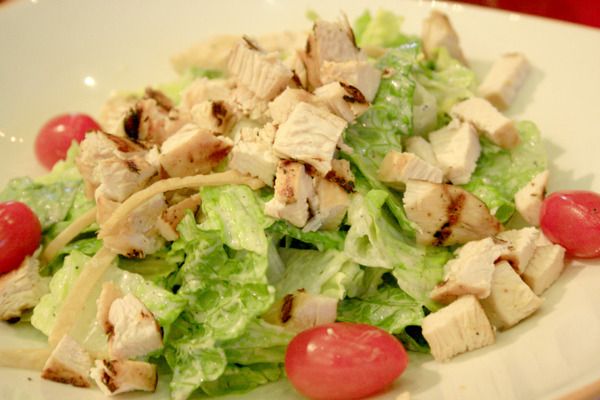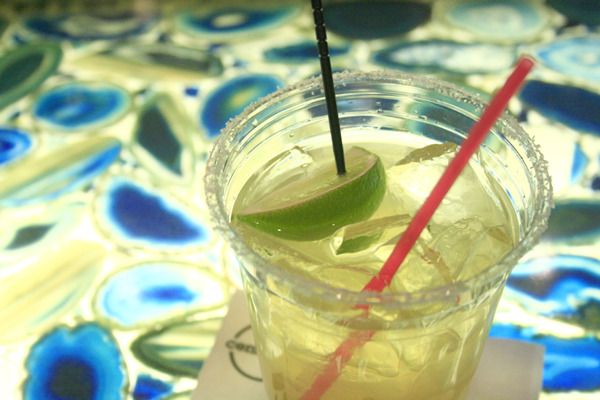 That night, we went to New York, New York and had dinner at
Gonzalez Y Gonzalez
(I'm sensing a repetitive name theme here). Then we went to one of the little bars overlooking the casino. We did a tiny bit of gambling, but there are few things in the world that make me more nervous, so we didn't go too overboard, though I know Jose could have sat there all night.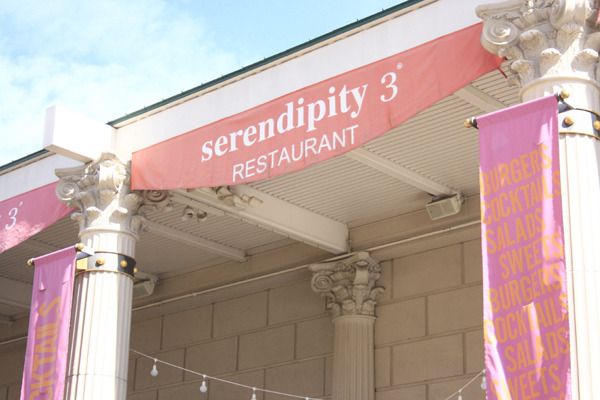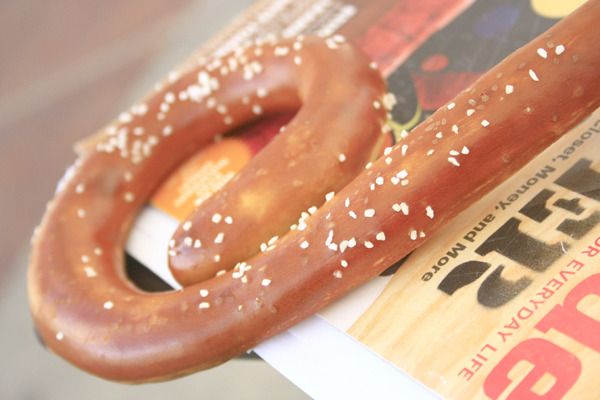 The following day was our meet up with Kat, Lisa, and Amy, so I'll talk about that in the next post. The day after that was the day we had to fly home, so we hung out with Kat for a little while at the Caesar's Palace Forum Shops and got to meet the wonderful
David McNeil
. We said our goodbyes and had a sort-of lunch at
Serendipity 3
. I say sort-of because it was definitely more of a snack; mine was the kind of "lunch" that responsible adults don't consider lunch. A pretzel and ice cream has plenty of the food groups, right? I told you this post was all food!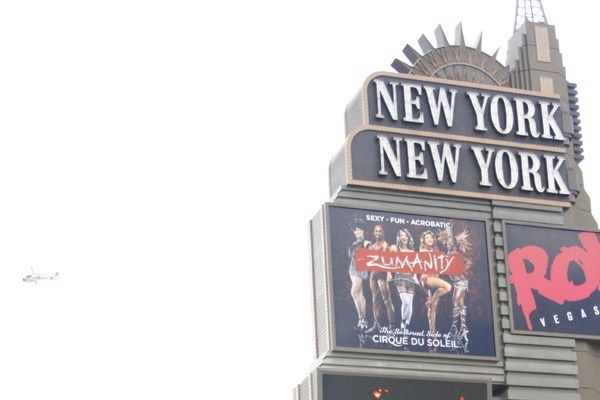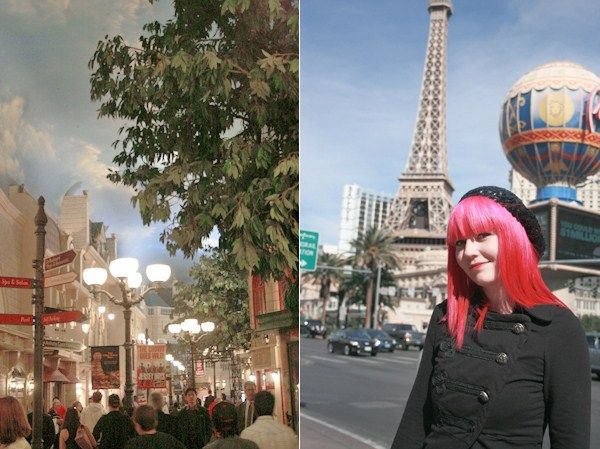 We walked
so much
during this trip! I think we walked up and down the strip about six times. Plus Jose caught a pretty bad sore throat and cold during the time we were there, so though we had a lot of fun, we couldn't wait to get home and rest. Vacation can be pretty exhausting sometimes. Come back for Vegas Part Two tomorrow!