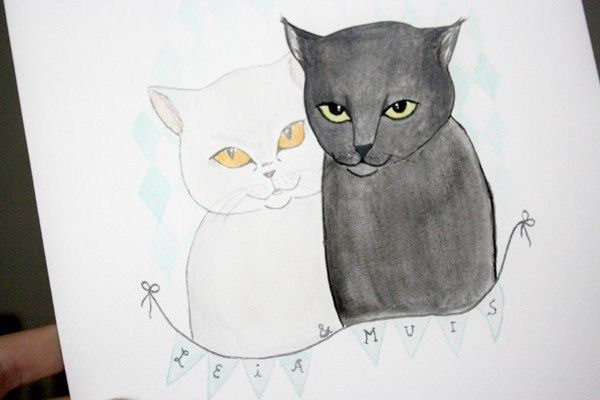 A few months ago, I was contacted by Paulina to do a
custom pet portrait
. She wanted a painting of her two adorable kitties, Leia and Muis, to hang in her son's nursery. I loved the photos and background information she provided for the portrait. Muis (Dutch for mouse), the dark grey older cat, is a British shorthair main coon mix. Leia, the younger light grey cat is a definite princess, according to Paulina, and loves to steal any kind of food. Muis is protective of Leia and likes to groom her. They love to cuddle, which makes them a particularly sweet pair!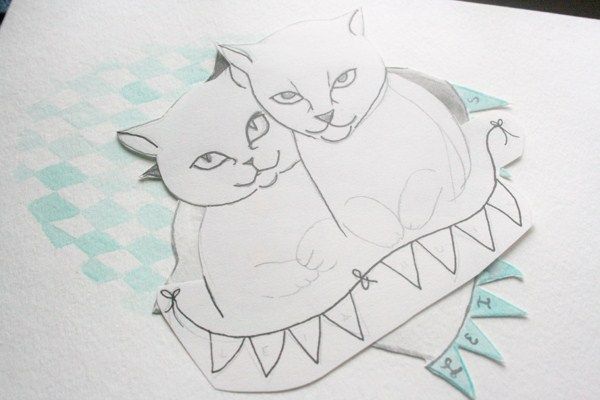 Look at Leia's cute face! These kitties were especially fun to sketch.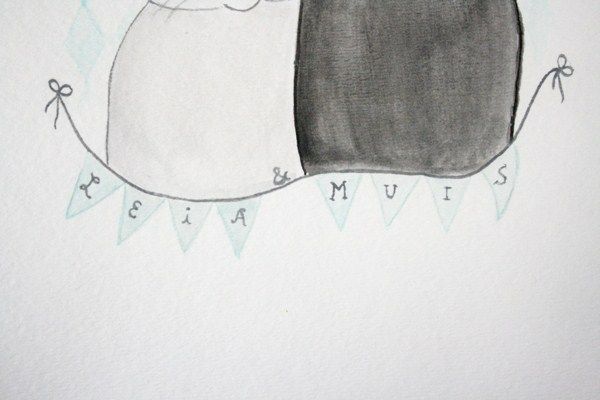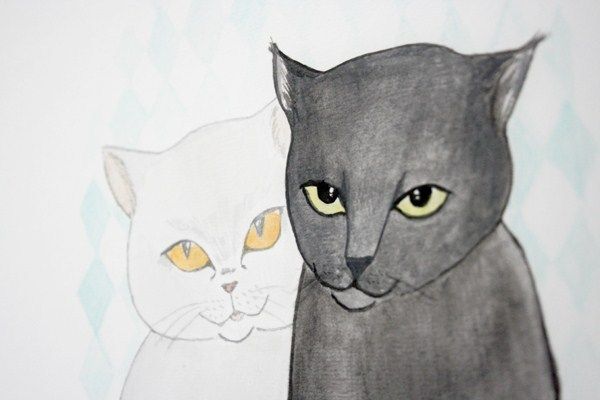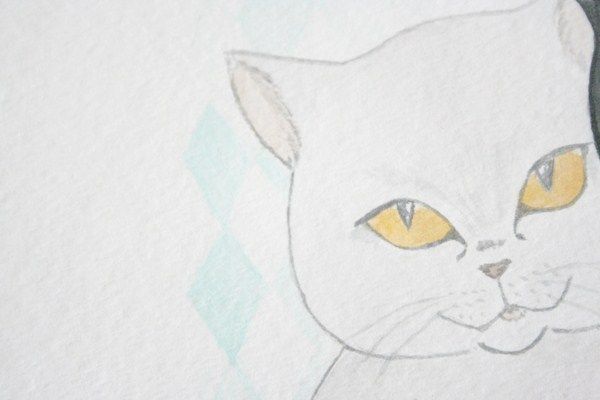 Paulina also provided an image of the diamond nursery wallpaper so I could work it into the painting.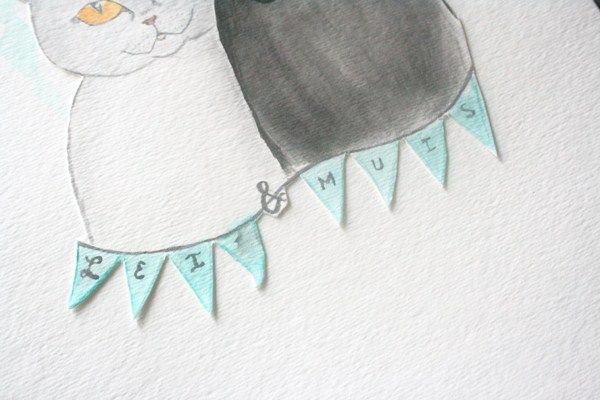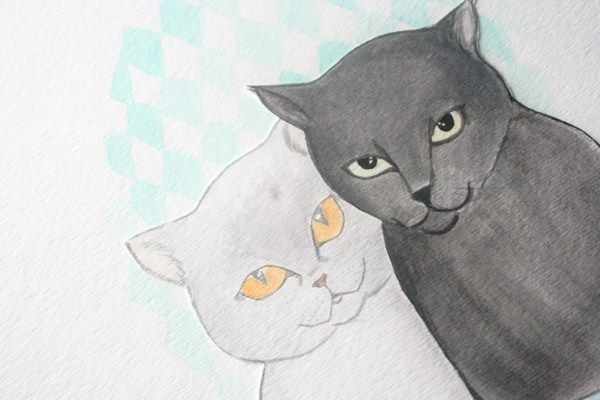 It's always a huge bummer when I almost finish a painting and then some sort of accident happens that causes a tiny flaw, so I have to start all over. See that little splotch on Leia's forehead and the water spot on one of the letters? That's the first version of the painting. Oops! Does that ever happen to anyone else?
You can order your very own custom pet portrait
right here
.