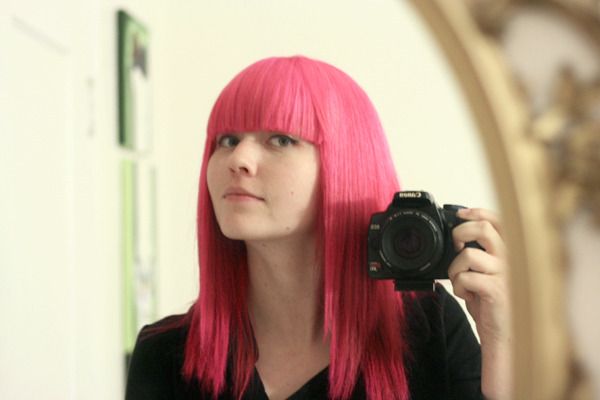 I don't know what it is about pink hair, but if you've had it and then changed it, you always want to go back! At least that's how it is for me. It makes me feel more like myself than any other color. It had been over a year since my last goodbye to pink (the end of 2010!) and I was seeing pretty pictures of pinkies all over the internet. Also, I was days away from a trip to Las Vegas where I'd have another chance to see
Kat
, one of my favorite pink ladies (more on that trip later!). So after a late night impulse purchase of a long brown wig from
Vogue
for work, I had made my decision; there was no going back! I took the plunge, made an appointment at
HepKat
, and was once again back in the land of pink. It seems like pink hair is sort of a "thing" now, especially in the world of girl bloggers. So many lovely ladies are turning rosy! Here are a few of my favorite females who have pink hair, or have had it sometime in the past, including my number one pinkspiration since high school, Gwen Stefani.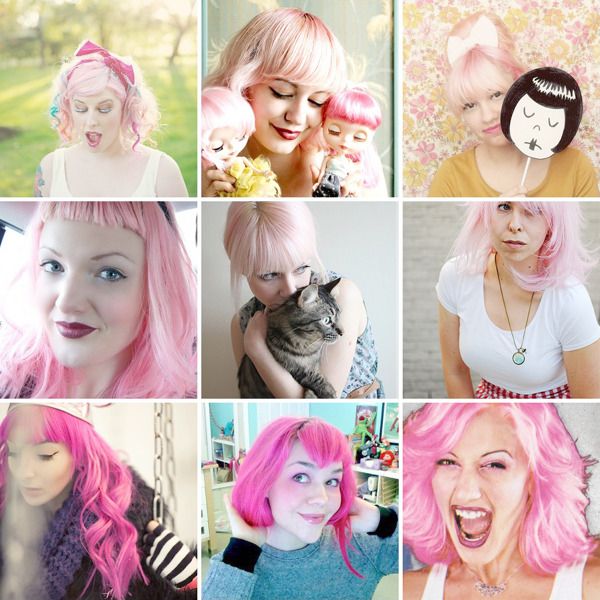 Kat - Mab - Kate - Jenny - Abi - Elycia - Gala - San - Gwen
Of course I love real-life pinkies, but it is always nice to see pink haired beauties represented in art as well. Many of my favorite artists have produced gorgeous work involving my favorite hair color. I'd love to have a whole wall dedicated to some of these wonderful pieces someday!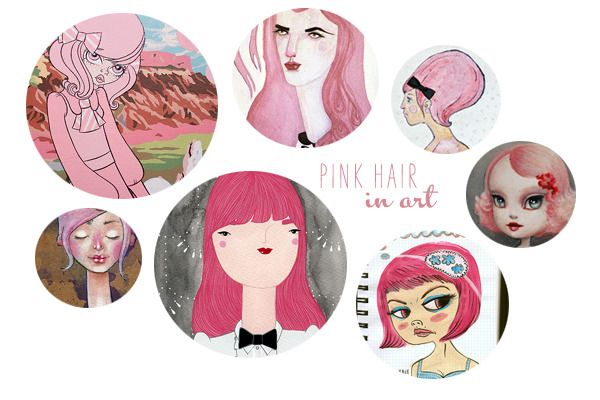 Fawn - Caitlin - Danny - Mab - Knee - Kris
For anyone interested, my stylist uses
Special Effects
brand hair dye. It's much longer lasting than other brands I've used. In the past,
Atomic Pink
was the color I used, and it has amazing staying power, so much so that there were still traces of it leftover from 2010 after the stylist bleached my hair out last week! The salon was out of Atomic Pink when I went to have it done, so she used
Cupcake Pink
on top and
Virgin Rose
underneath, which is exactly how my hair was done for
our wedding
. I wanted a cotton candy pink, but it will fade closer to that shade since these colors don't stick around forever like Atomic Pink does. Next time, I'll be diluting it with conditioner so it's lighter.