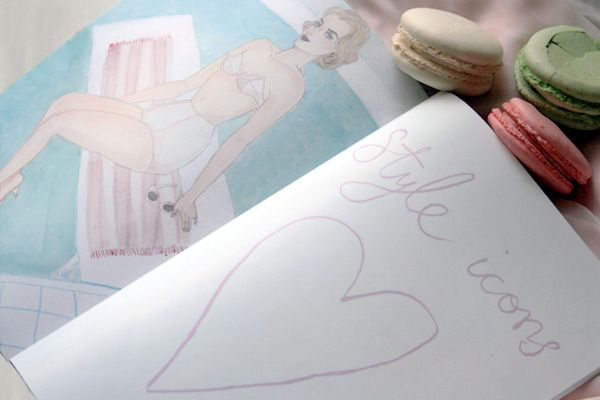 Today when I came home from work, I was greeted at my front door by a big yellow envelope. It was the
Audrey Grace
lookbook I had snatched up as soon as
Caitlin
mentioned they were up for sale, and I couldn't wait to open the envelope and see my beautiful new book! I've wanted to own a piece of art by
Caitlin Shearer
since the Live Journal days, but somehow I had never gotten around to it. I caught glimpses of the book on different blogs, and I thought it would be the perfect way to have a whole bunch of Caitlin's work collected in a neat little package. Since I love the artwork so much, it's perfect to share for
Much Love Monday
, along with the macarons I picked up at
Bouchon
in Las Vegas.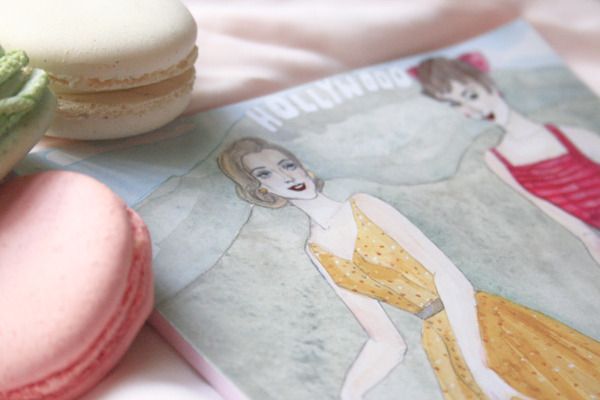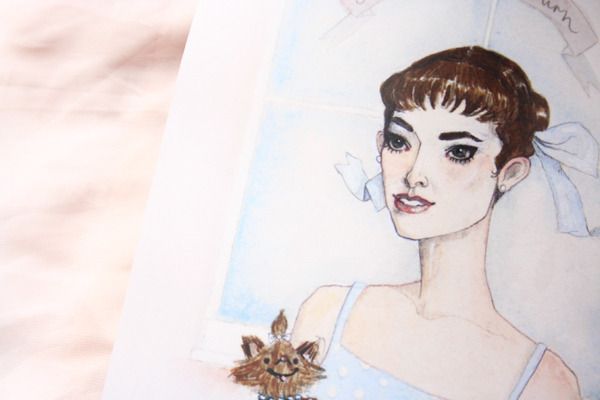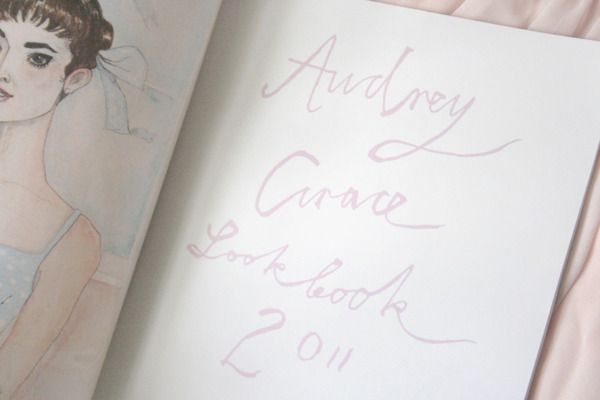 Audrey Grace Boutique
is a shop that offers plenty of vintage and designer clothing and accessories. The book is packed with Caitlin's illustrations of original paintings of custom dresses and pieces from the boutique, as well as biographies of the designers, and portraits of many of the style icons who inspire the shop. I recognized many of the designers whose creations I would have in my dream closet, including
Alexandra Grecco
,
Kelsey Genna
,
Loulou Loves You
, and
Wayward Daughter
.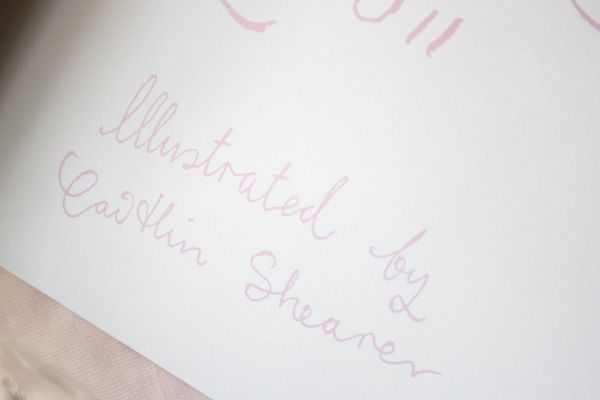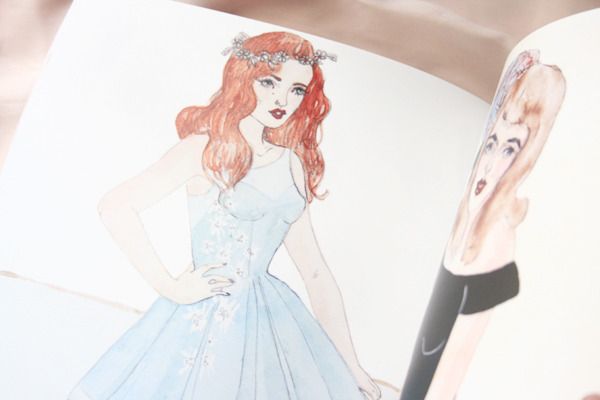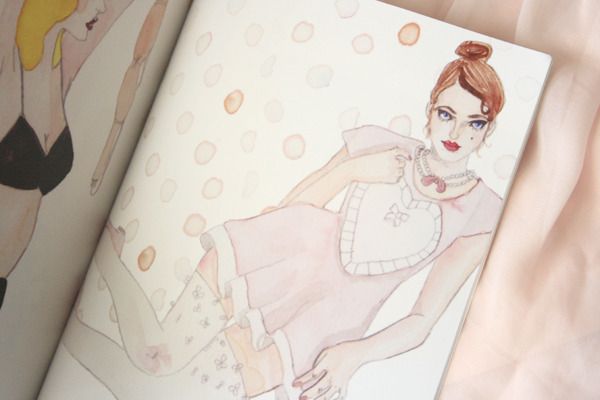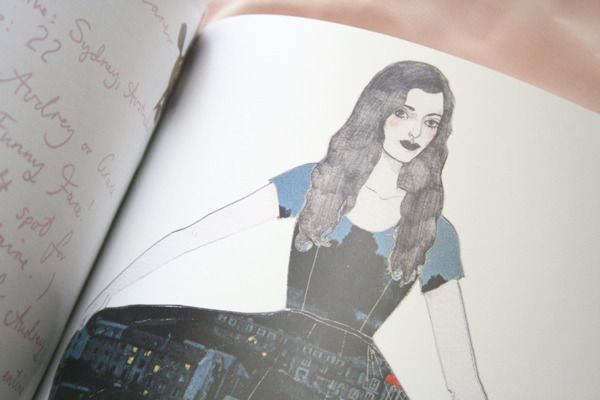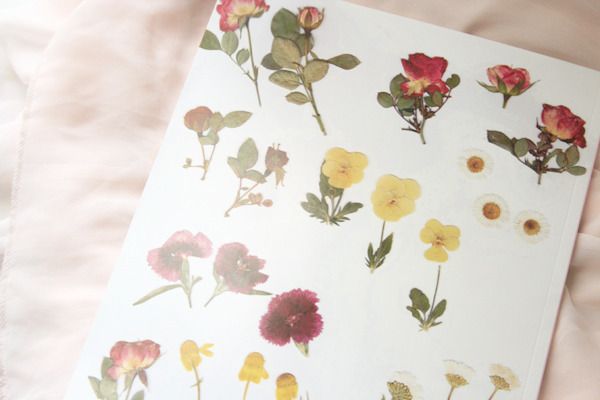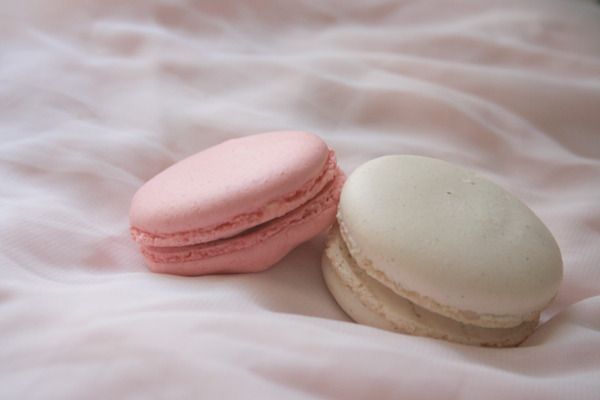 I might not be quite able to fill my closet with these beautiful creations, but it's nice to have them in this fancy book! Now to finish those macarons, starting with the sad little broken green one. Most of them didn't survive the trip home very well.