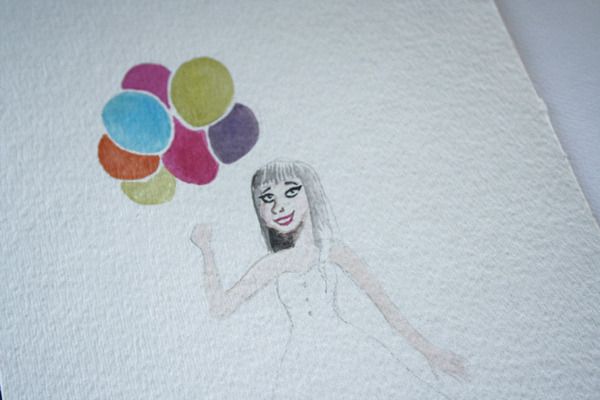 One of my all-time favorite blog ladies is
San Smith
. I started following her adventures so many years ago, I actually can't remember how I came across San in the first place, but I do remember being hooked right away. Of course I'm a sucker for a pink-haired gal, which she has been on many occasions. Not only is she stylish and cute as a ridiculously adorable button, she is an amazingly talented artist as well. Anyway, San's birthday was way back in June, and I wanted to send her a gift, so I painted a little watercolor portrait based on her fabulous
birthday photos
.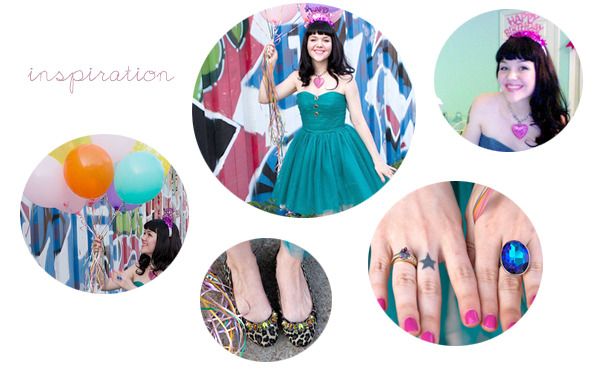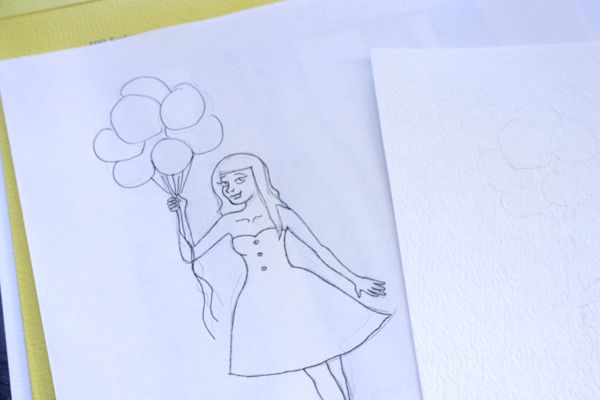 San does a lot of self portraits, so it was a fun challenge to try and capture her likeness in my own style. I absolutely love her fashion sense. She looks great in everything she wears, especially her Betsey Johnson party dress.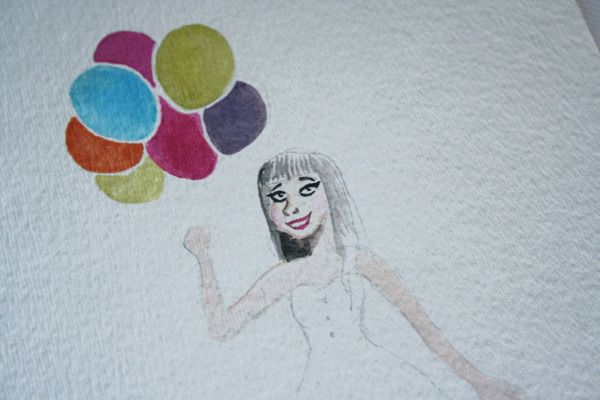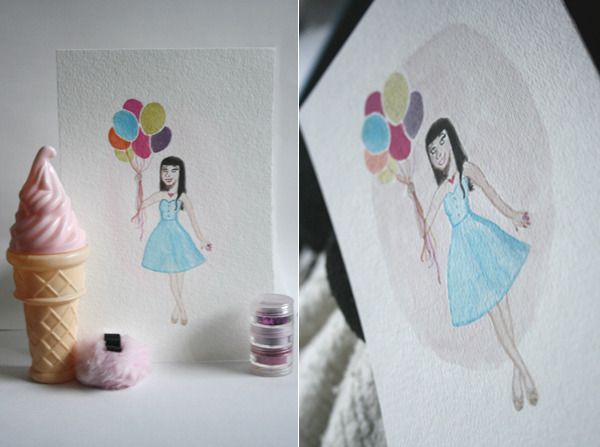 San put the portrait up on her inspiration board, which is a huge honor! You can even spy it on her Facebook business cards. Yay!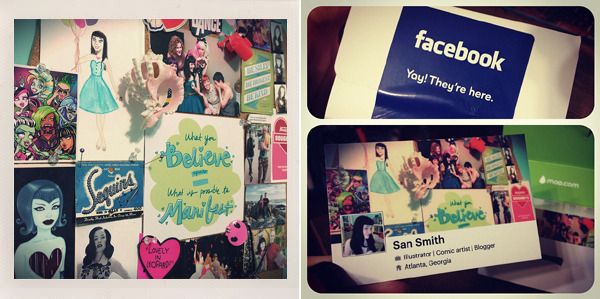 If you haven't had a chance already, make sure to visit San's
blog
, for all things cute and sparkly. Go go go!