Have you ever noticed that once you stop blogging for a little while, it gets so much more difficult to get back into it as the days go by? It didn't help that I had a terrible stomach illness for about a week, but sheesh, that seemed like a long silence, even for me. However, I definitely have more of a reason than ever to blog up a storm from now on; a spiffy new 50mm lens! We've only been using our camera's kit lens since we got it years ago, and it became jammed about two years ago so that it would be a huge pain to focus on anything or to even take pictures at all. Instead of buying Christmas gifts for each other, Jose and I decided to purchase a nice lens so that we could once again use the camera without cursing or giving up in frustration. I absolutely love the look of the resulting photos! Of course you know I had to spend a ridiculous amount of time testing the new lens on Lily (and once of Sweeney).
Speaking of being a crazy cat lady, I received the book,
Cat Versus Human
as a Christmas present from "my aunt's cats" (how are cats always such perceptive gift buyers?), after reading
Diana
's mention of it and quickly adding it to my wishlist. If you are a cat lover (which you must be if you've suffered through yet another cat-heavy post), you absolutely have to check out the book, and the author's
blog
. It is eerily like my life; some of the drawings even look a little bit like me and Jose. The comics are hilarious and extremely cute in a sometimes morbid way, just my style.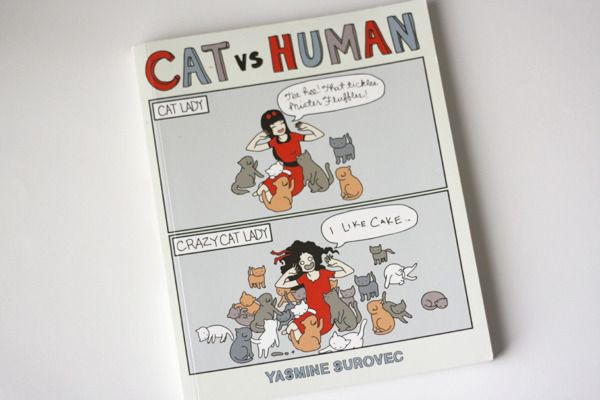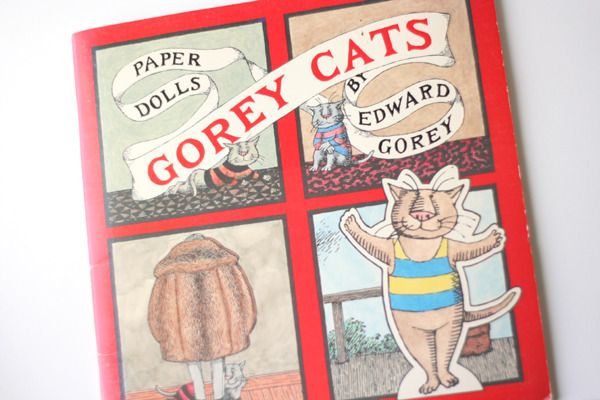 Also, Jose's grandma gave me this very nifty Edward Gorey paper doll book. I think that perhaps people are on to my feline obsession.