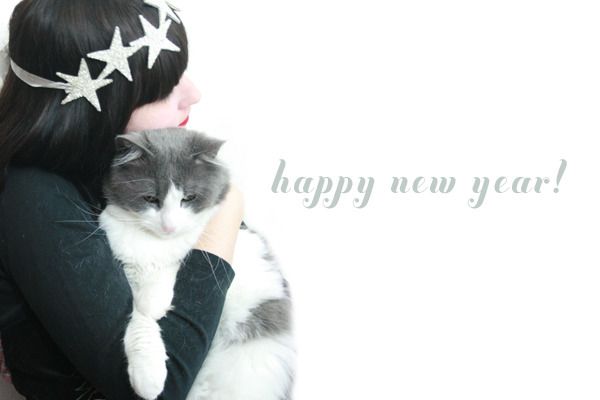 Usually, I think of celebrating the new year as sort of a weird, made-up thing. It has always seemed a bit arbitrary to me. However, this has been a year of just getting by, of feeling comfortable and then being surprised with some sort of massively stressful event. This year will be known as the year of Lily's troubles and near-death, and of endless yard sales just to pay the rent. I am so ready to say goodbye to 2011.
Of course we always share the most positive things in our lives on our blogs, so it's nice that I can look back and say that even though the year has been pretty brutal, there have been lots of great times as well. I was fortunate enough to see
The Honey Trees
perform quite a few times & meet them, I ate a
lot
of
cupcakes
, and got to be an audience member for a couple of
award
shows
(and was on tv for a few seconds, ha). I also was lucky enough to meet quite a few lovely people like
Jennifer
,
Kat
, and
Emily
. This has been a great year for my little blog; I have made so many friends here, and I was humbled by the kind words and generosity of those friends in the midst of Lily's illness. I feel pretty darn lucky to know all of you.
I am
so excited
for 2012 because I know it's going to be our best year yet! Jose starts his first real teaching job in a few weeks, which means we can move to a place where we can have heat, drain the kitchen sink, and drink the water - what a concept! It also means that now I can quit the job I've been miserable in for years, which is an incredible relief. I can finally see rays of sunshine emerging from the clouds, and it feels absolutely amazing. I can hardly believe this is my life!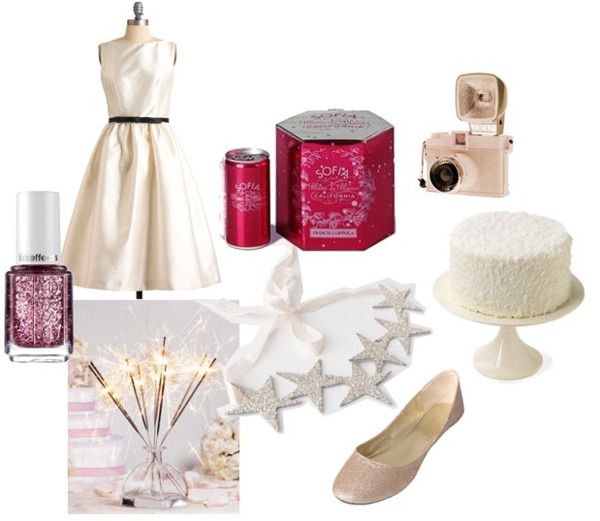 We might dress up to celebrate, just to be fancy, but we're staying at home with my family, so here's my little imaginary New Year's Eve party. When I think of welcoming 2012, I see nothing but sparkles and light!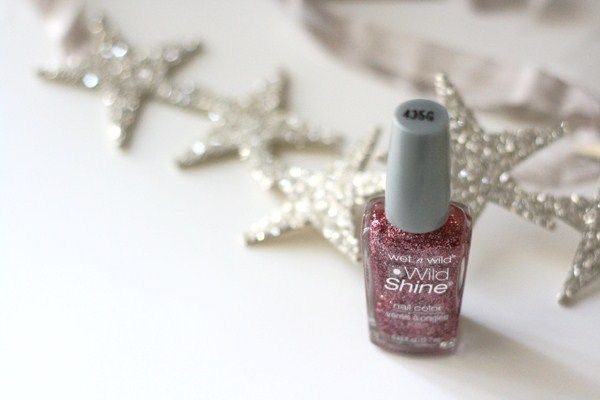 Have a fantastic New Year's Eve, and I'll see you next year! I can't wait!