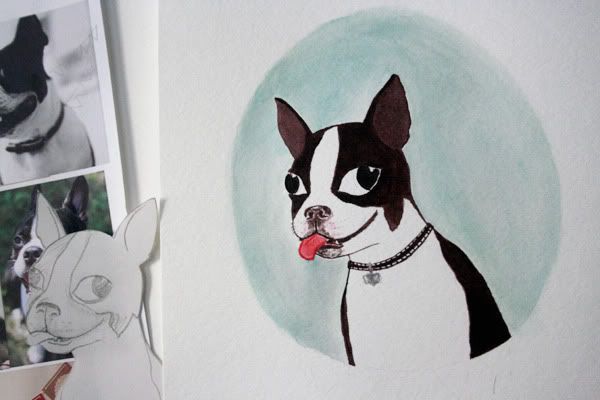 A while back, I was contacted by the lovely
Jaclyn
, who asked me if I would paint a portrait of her cute little Boston Terrier, Marty McFly (as a huge
Back to the Future
fan, I acknowledge that to be one of the greatest pet names of all time). I have done plenty of pet portraits as gifts, and a few as commissions, and it's definitely one of my favorite artistic things to do. So of course I was more than happy to paint the great Marty!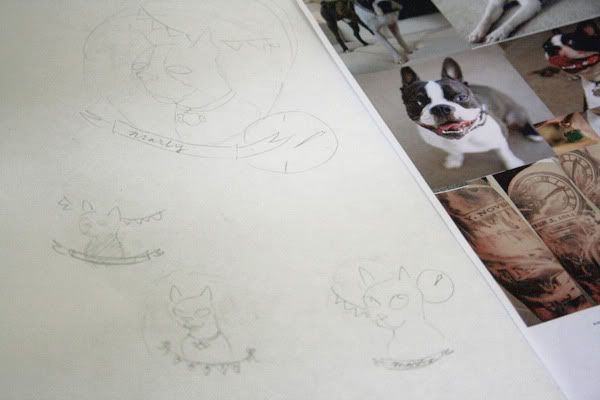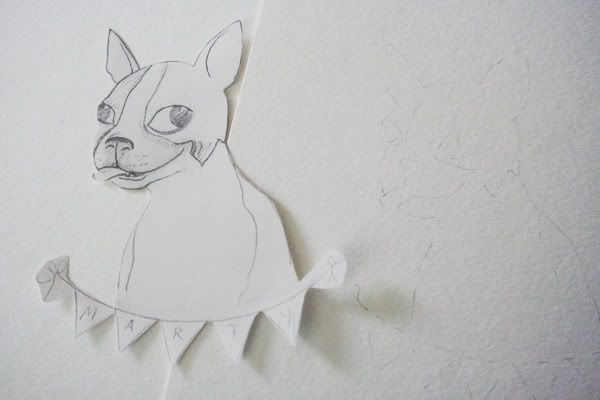 I'm such a cat person and I almost obsessively draw Lily, so it's good for me to get some practice painting dogs every once in a while. I'm really proud of how this little guy turned out! It didn't hurt to have so many great personality-filled photos to use for reference.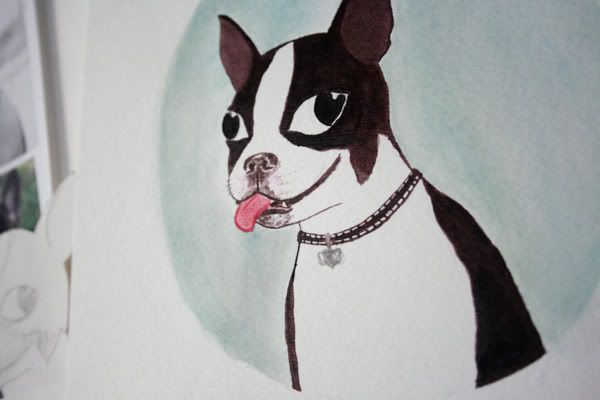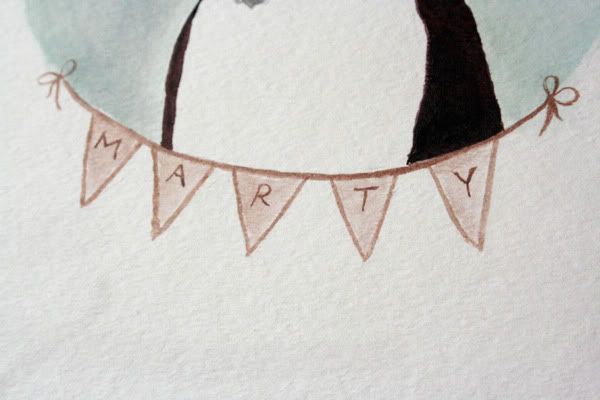 I enjoyed painting Marty so much, I decided to make a "thing" out of it; now I am offering custom pet portraits in my
Shop
. These would be great gifts for any pet lovers, or you can get one of your own fuzzy friend. If you're interested, be sure to check out the listing for your own
Custom Pet Portrait
.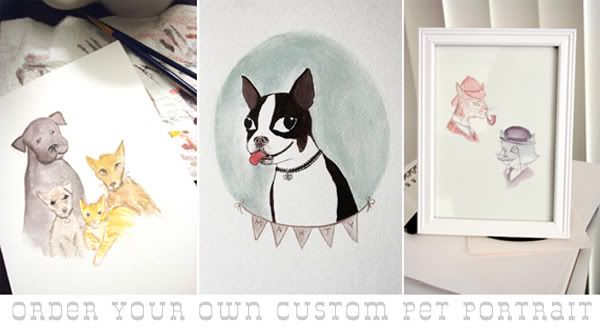 I also added a bunch of brand new prints, and some original paintings as well. I'm trying to branch out a bit, since I've only been selling prints and a zine, so I'd love to hear from you guys about new items you'd like to see. Totes, buttons, stickers, cards, or anything else you'd be interested in. I have been looking into making jewelry featuring my art, I just need to figure out where to find some pretty settings for brooches, necklaces, and the like.
Speaking of new things, I made a load of buttons in all shapes and sizes to use for linking to Ghosts Waltz if you are so inclined, and you can find them
here
. Also, look at the new and improved
Bloglovin
button I made on the right sidebar, sorry to be a nerd but I totally love it!