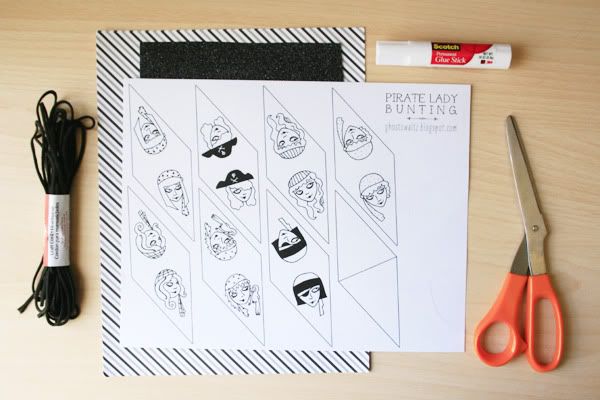 It's almost the end of Pirate Week, and I wanted to thank you for following along by offering a fun pirate printable I made. This little banner features seven lovely pirate ladies, and you can find the link to download the flags a bit further down in this post. The girls can be left black and white, or you can color them in yourself if you wish. I printed mine out on regular paper, but I suggest using card stock to make it a bit sturdier.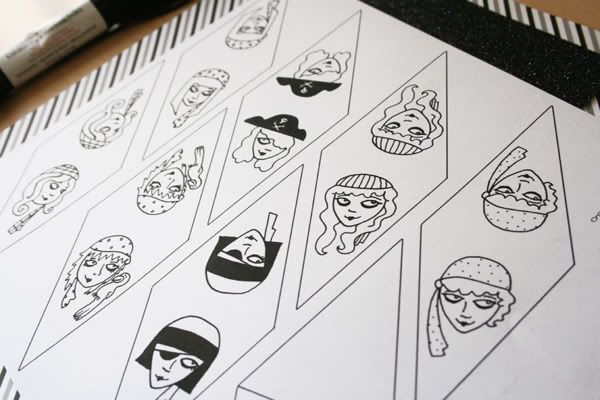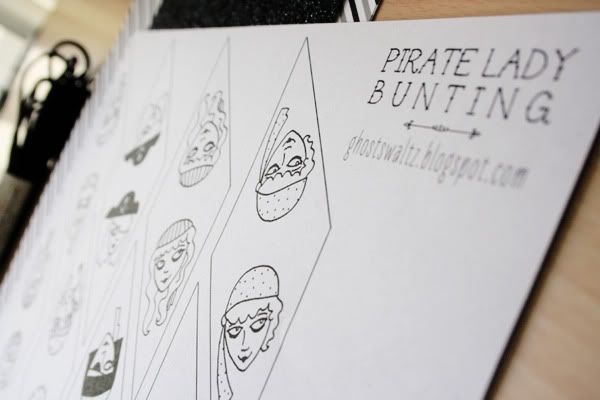 After you have printed the page, cut the flags out. I included a blank flag, so if you like, you can use it as a template if you want to cut additional flags out of patterned scrapbook paper and alternate them like I did.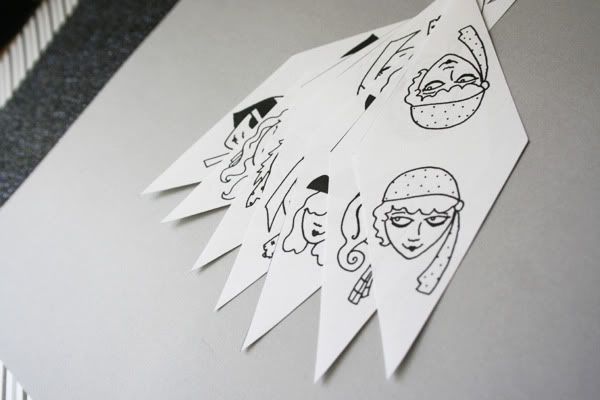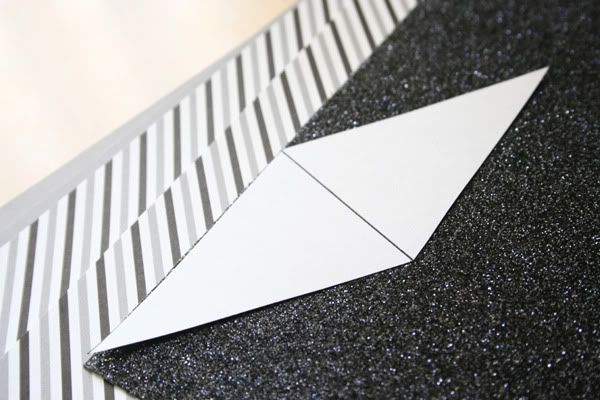 You can use string, yarn, cord, twine, or whatever else you like to hang everything up. I arranged the flags in the order I wanted them, then started in the middle of the string and worked my way out, gluing each one on. I used a glue stick, then folded each flag in half over the string.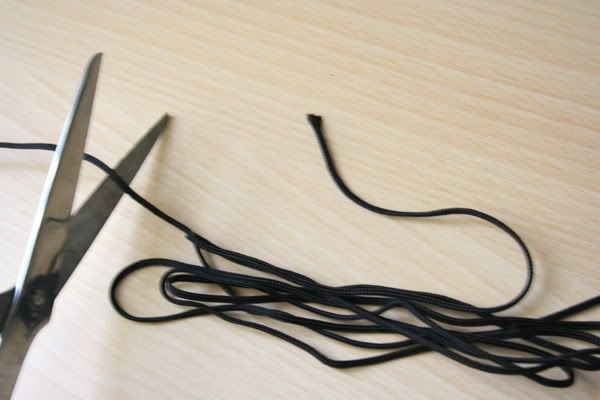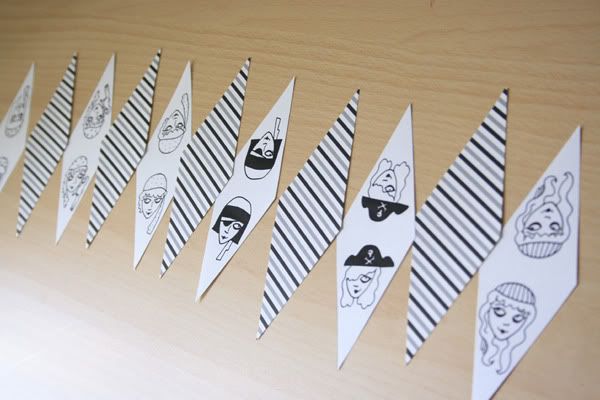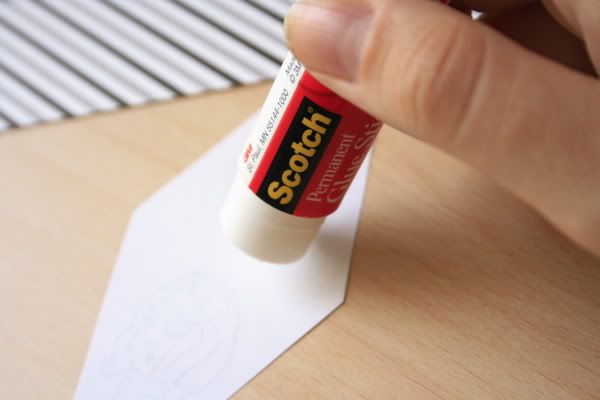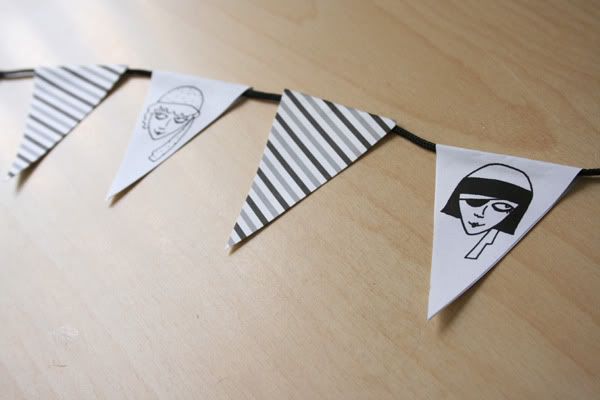 The Pirate Lady Bunting template can be saved as an
image file
HERE
or downloaded as a
PDF file
HERE
. Note that the page is only the pirate ladies and one blank flag, the striped flags are just scrapbook paper I had around the house, so you can add any kind of paper you wish, or you can have an all-pirate banner, which looks great too.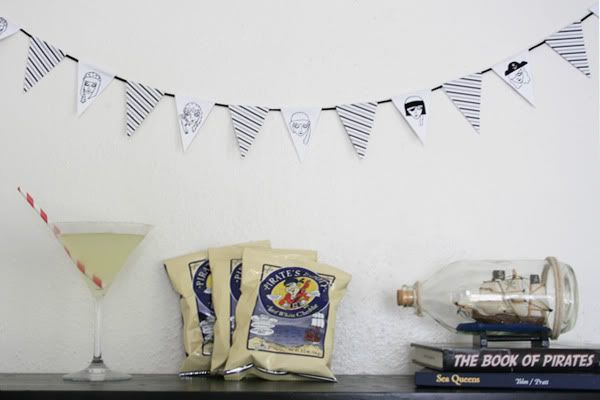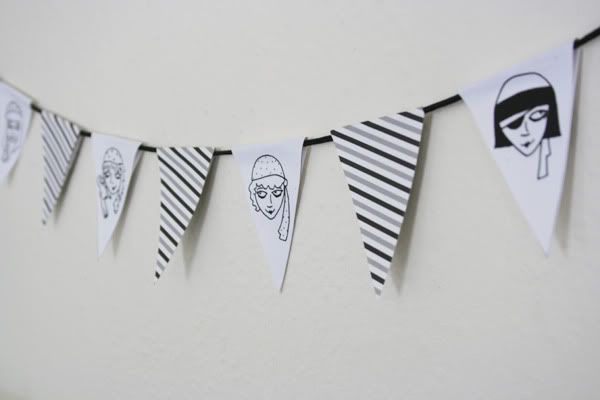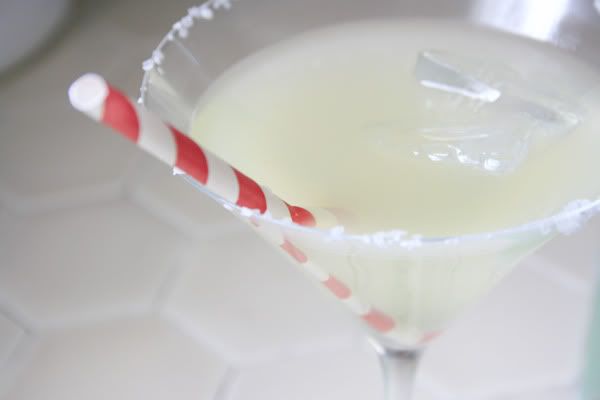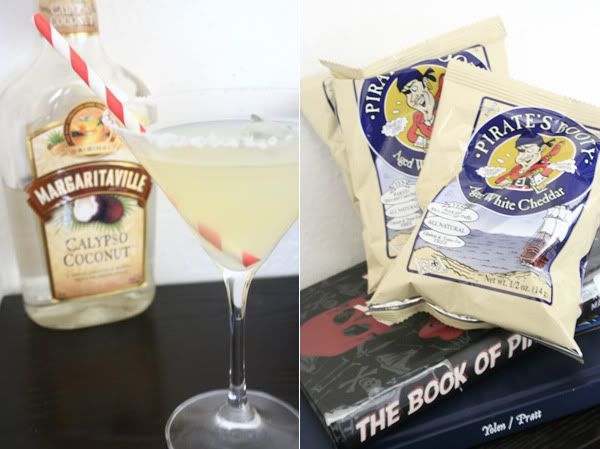 I put together a last-minute mini pirate party to display my new banner, complete with plenty of Pirate's Booty and a margarita (I only have martini glasses!) with coconut-flavored tequila. My own little pirate paradise. We were hoping to have a
Pirates of the Caribbean
marathon, but then we realized we only have the first two movies.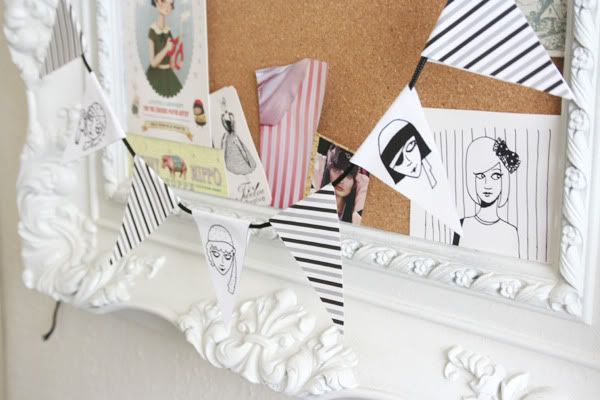 I hope you enjoy! I'd like to do more things like this, if anyone is interested. If you do make your own banner, I would love to see pictures!