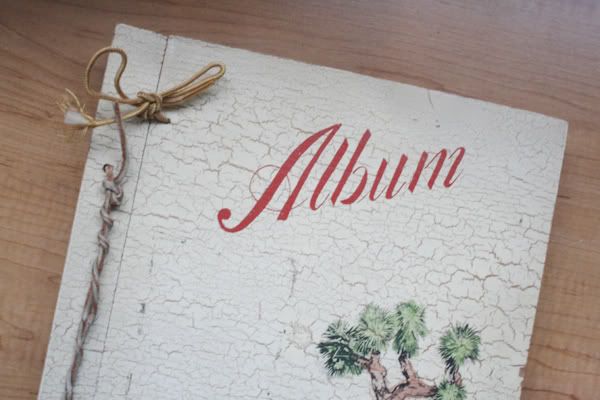 While looking through my grandma's photo albums, I happened upon one made of wood and covered in white crackle paint. When I opened it, I realized that it was a scrapbook full of clippings and photos of a man I didn't recognize. I did some research and found out that this actor,
Helmut Dantine
, had a small part in
Casablanca
, but he also played Nazi villains, which is very interesting given his past.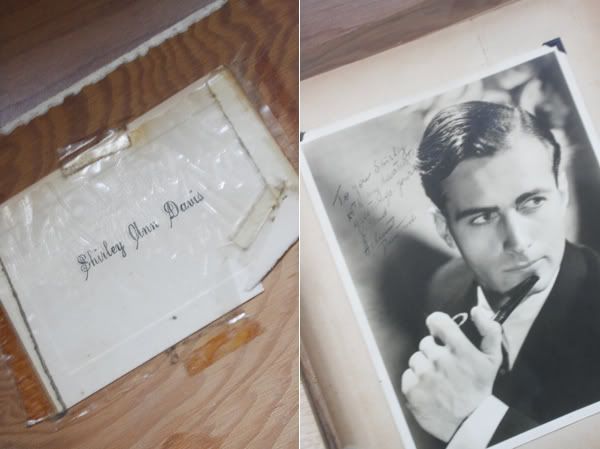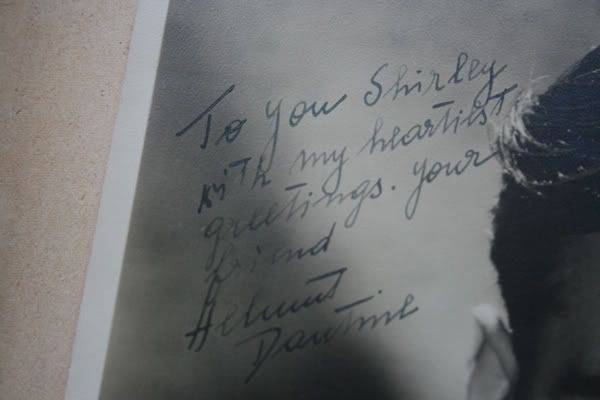 Dantine was born and grew up in Austria, and as a young man he became part of an anti-Nazi movement, which resulted in him to be taken to a Nazi concentration camp. He was released and came to California, but his parents later died in one of the concentration camps.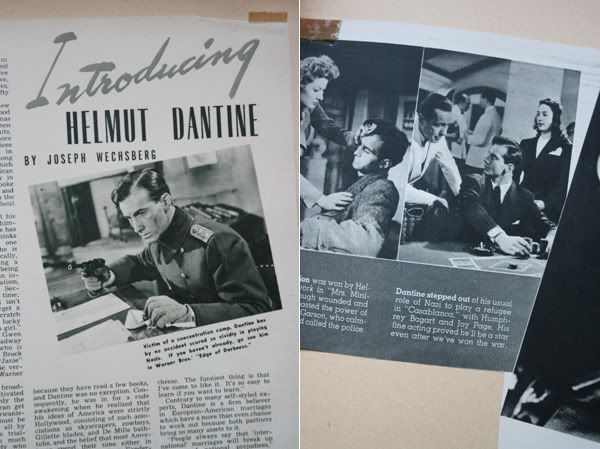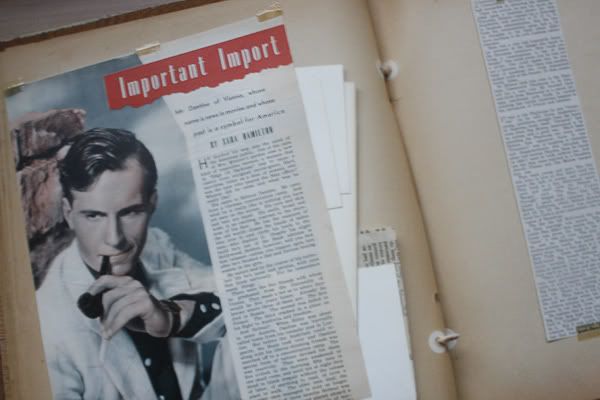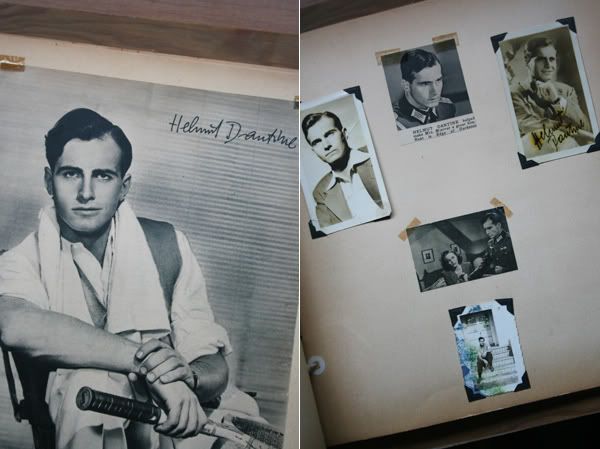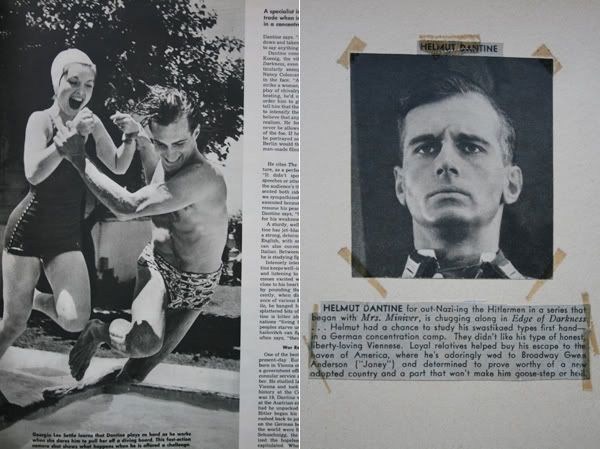 As you can see, my grandma was quite a big fan of Mr. Dantine's and she collected all of his magazine clippings and photographs in this album. In the 1970s, Grandma was working as a switchboard operator, when she received a very surprising call. The man on the line said he was Helmut Dantine! "Who
is
this, really?!" she asked him. It turned out that Dantine had somehow heard about my grandma and her album, and he wanted to buy it from her! He even came over to her house to meet her and look at the album. In the end, she couldn't sell it, but she got an autograph and these incredible photos!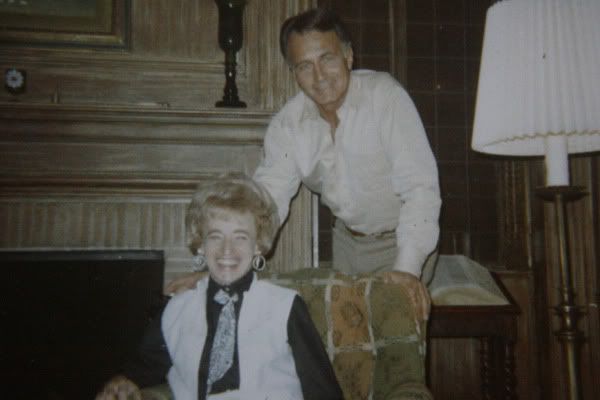 Isn't that crazy? If only Johnny Depp or the members of No Doubt wanted to buy my huge collection of clippings...