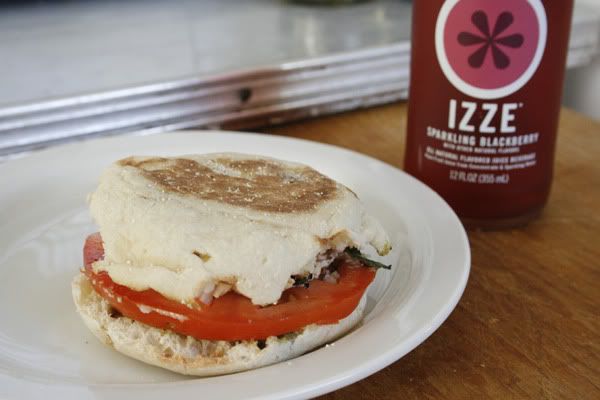 I
love
caprese salad. Which is weird, because I have never liked tomatoes. I never eat them (except in salsa or ketchup, or something else where they don't actually taste like themselves). Somehow all of the other ingredients in caprese salad make the tomatoes taste pretty darn good. I also don't make food that often, my expertise is closer to putting fruit in yogurt or heating up something frozen. It's terrible of me! My dad is an awesome cook, and I never tried to learn from him, I just kept letting him make me delicious pasta sauce from scratch. So for all I know, I could have a knack for it, I've just never tried. Well, today Jose had his first day of substitute teaching, and it was for a kindergarten class, so I thought after all of the herding of small children he'd be doing all day, it might be nice for him to come home to a prepared lunch. I got home a few minutes before he did, and I put together this little sandwich I dreamed up last night (I made him two, and one for myself). It was soooo delicious, and simple!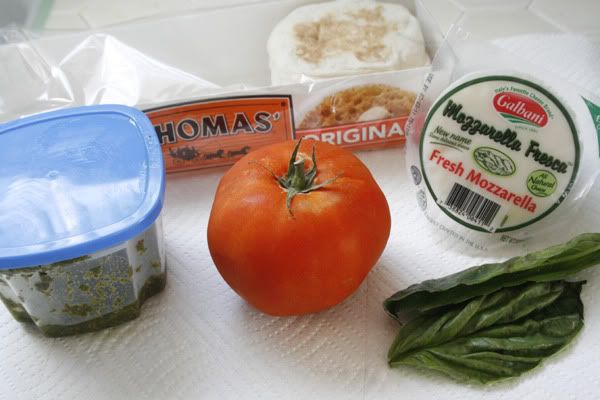 I toasted an English muffin, spread some pesto sauce on it for a little extra kick, added a slice of tomato, crumbled fresh mozzarella on top, added basil, and finished with balsamic vinegar.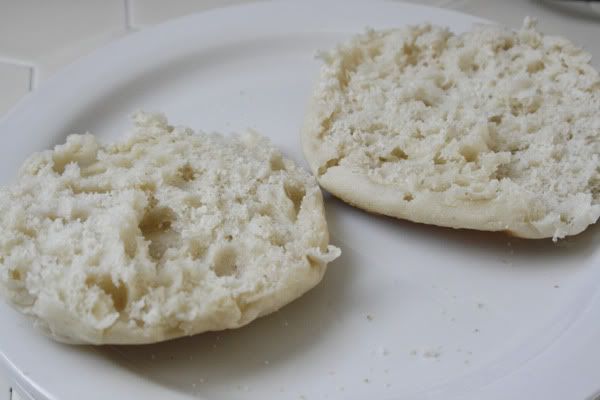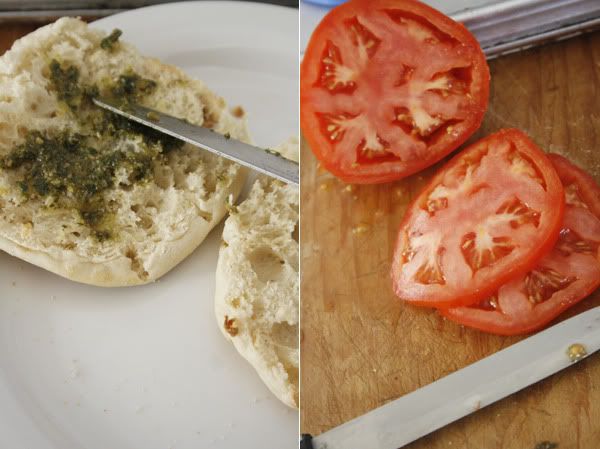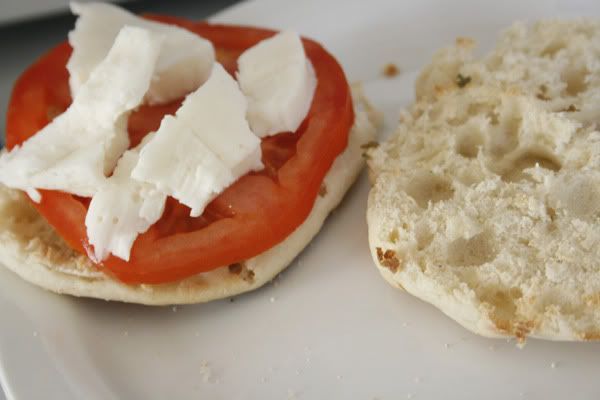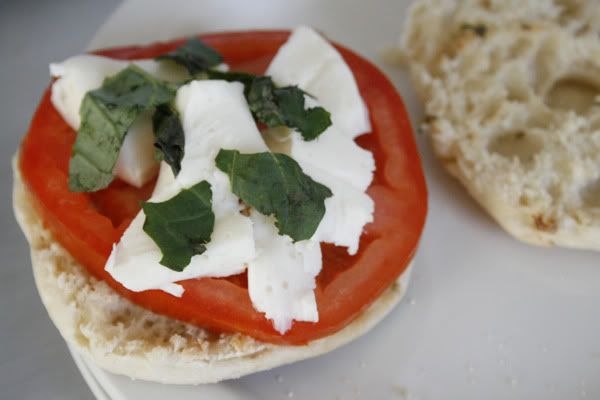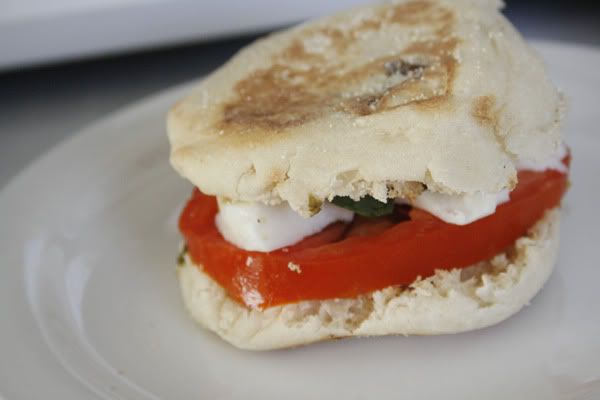 Jose definitely approved, by the way. I think it's kind of pretty too. Looking at the photos makes me want to eat another one! Yum! It goes really well with a blackberry Izze.