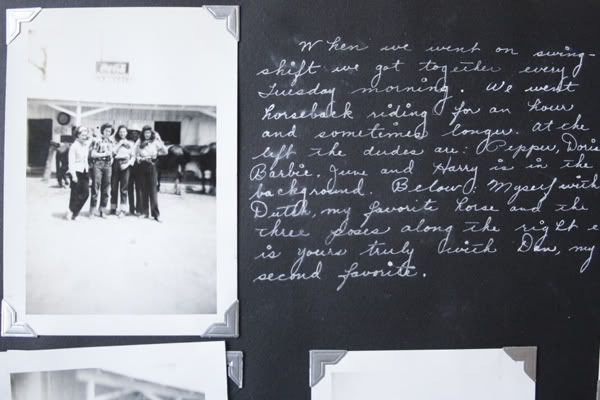 My grandma's albums are filled with her little notes written in white ink.
I absolutely love her delicate handwriting, it's so pretty!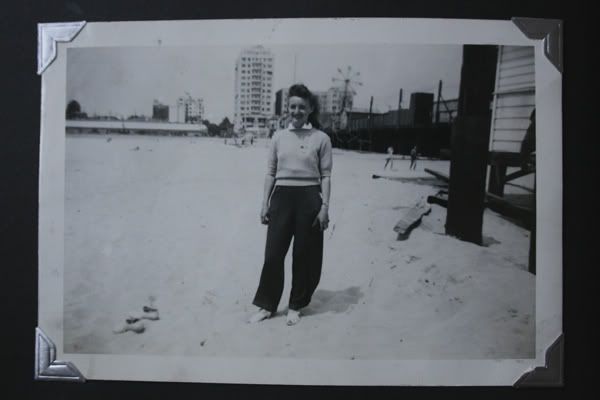 Her sister, my great aunt Jean, who is still alive and hilarious.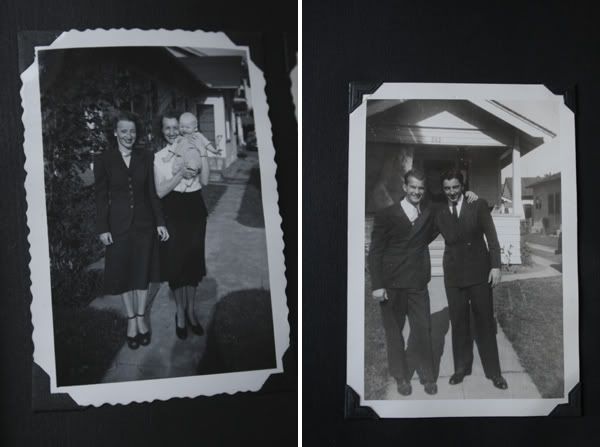 Grandma and Jean holding my uncle / My great uncle Chuck and Opa Milton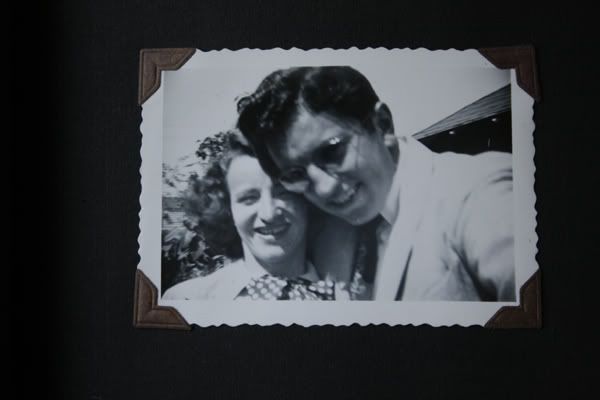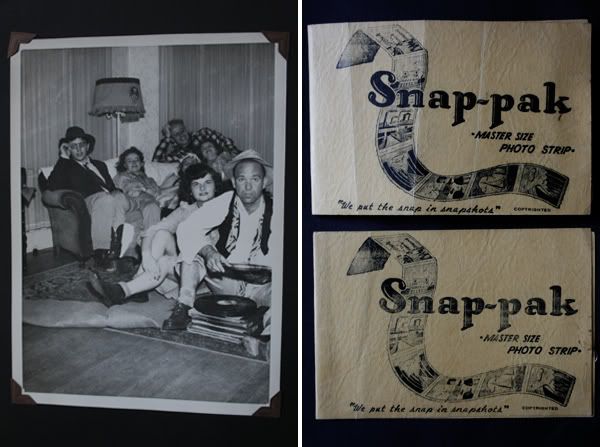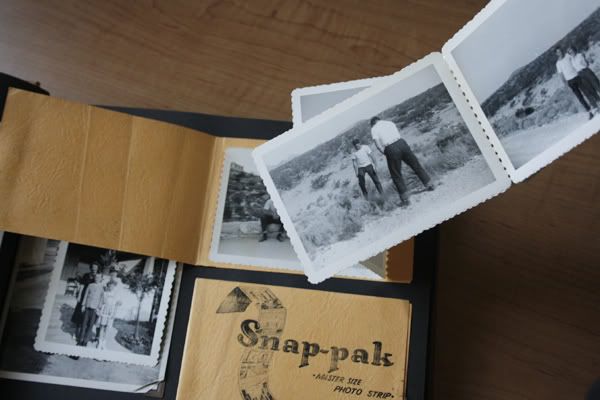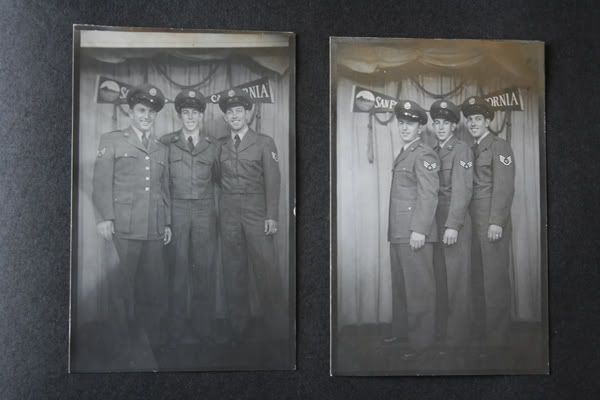 These photos of my Opa (on the left) and his military buddies are wonderful!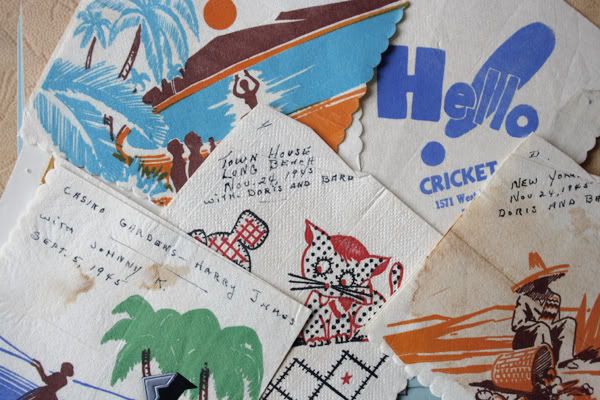 My grandma's collection of cocktail napkins, complete with handwritten dates.