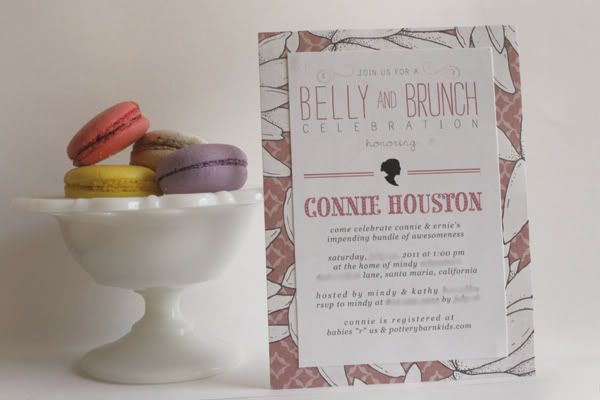 Earlier this month, my cousin-in-law and super duper friend Connie asked me if I'd be interested in designing some invitations for her upcoming baby shower. I love coming up with themes, fiddling around on Photoshop, and other things of that nature, so I was happy to do it. Connie came up with the term "Belly and Brunch," and she wanted to use her massive collection of scrapbook paper as backing, so this was definitely a collaborative effort. They turned out to be pretty cute, and each one is slightly different.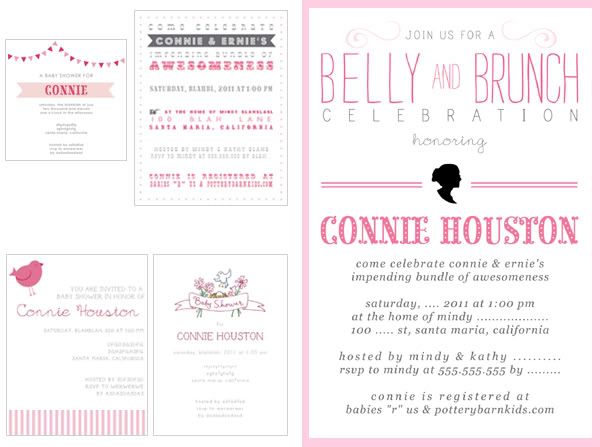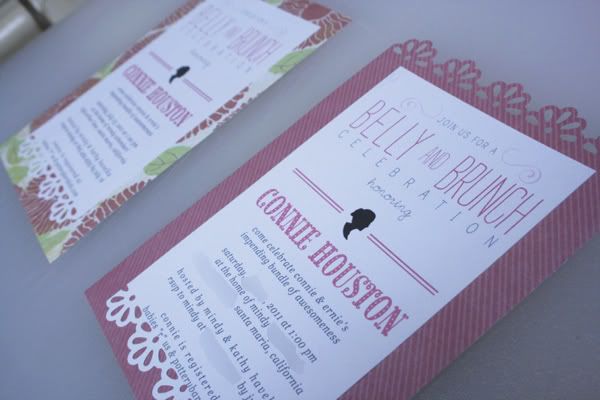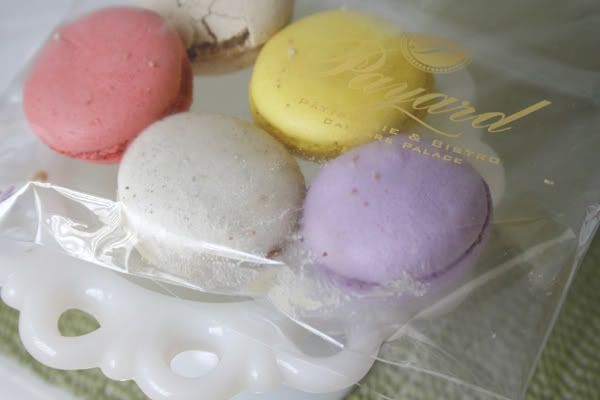 Connie thanked me with a sweet little package of macarons she picked up for me at
Payard Pâtisserie
during her trip to Las Vegas.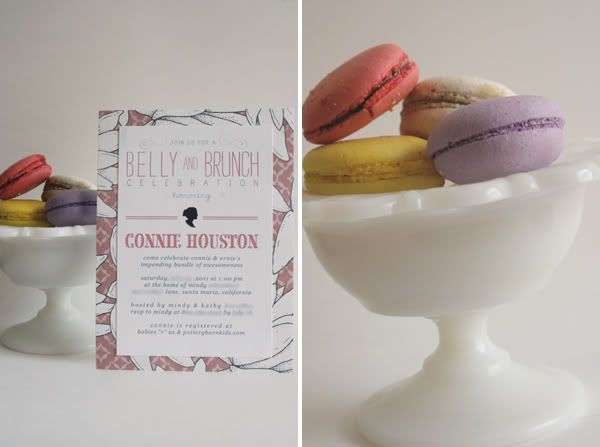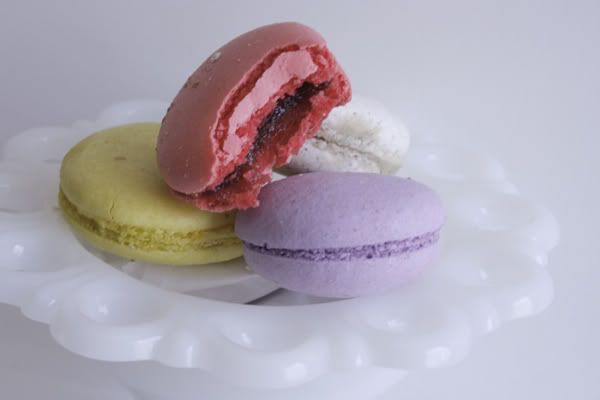 Speaking of macarons, have you seen the chocolate ones they're selling at Trader Joe's? I just spied them last week, and after I picked my jaw up off of the floor, I immediately snapped them up and ran to show Jose, possibly squealing. I knew they had the tiny frozen kind, but I had never seen these before. They're quite big and extremely tasty.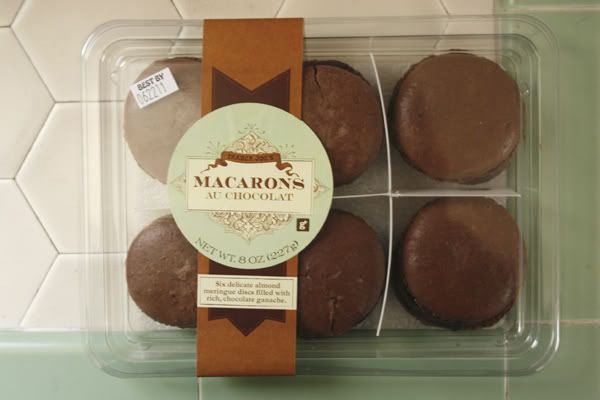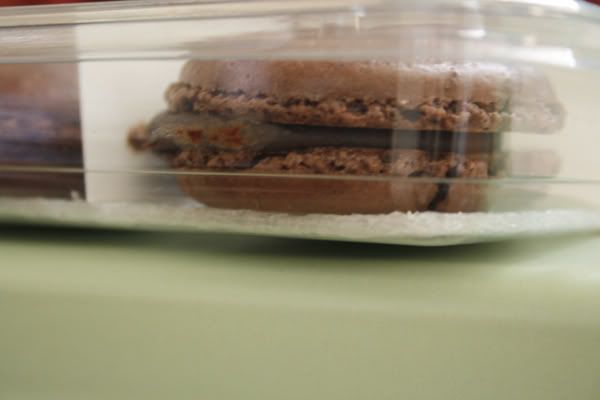 Thank you, Trader Joe's, for making a whole ton of blogger girls' dreams come true. Now to put a photobooth on every corner and inexpensive mid-century modern furniture in every thrift store. Hehe.