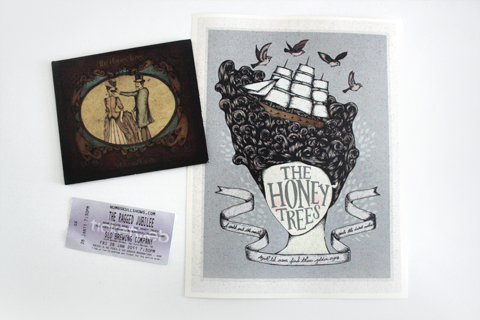 Last night, Jose and I went to see
The Honey Trees
play at
SLO Brewing Co
, and we had such a wonderful time! I had been wanting to see the band play live for a long time, and was so excited to finally be able to make it to one of their shows.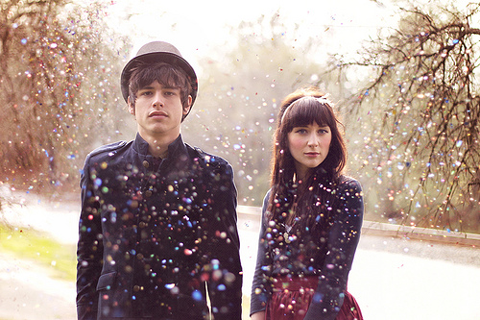 The Honey Trees are an indie folk pop band from Sacramento and San Luis Obispo. This beautiful portrait of band members Becky Filip and Jacob Wick was taken by Becky's ridiculously talented brother,
Simon Filip
. He also gorgeously shot a
music video
for them, which you must see!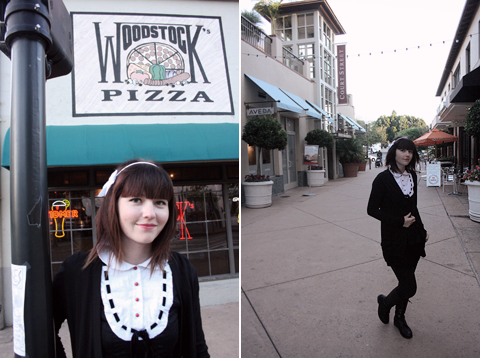 Before the show, we wandered around town for a little while.


Then we ate an early dinner, or late lunch, whichever you prefer. We ran into a friend at the restaurant, so we all headed to the brewery a little early to share some drinks.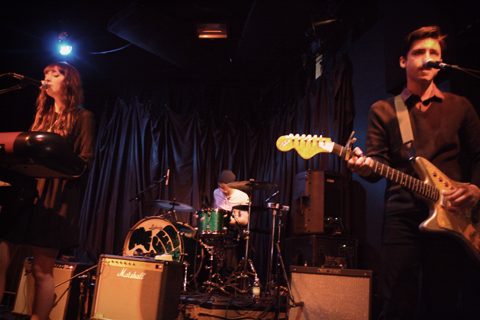 The band was fantastic! They were opening, so they only played for about half an hour, but I enjoyed their set so much. Interestingly enough, Jose knew their bassist, a former coworker of his.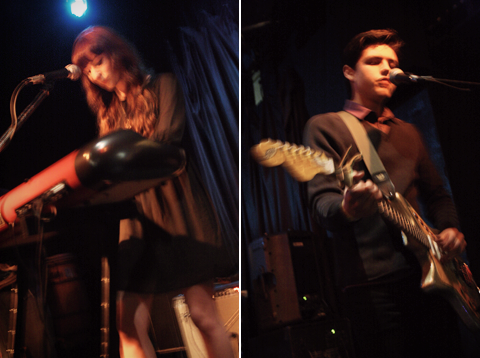 Most of the photos I took ended up pretty blurry, since I was more interested in enjoying the show, and since I'm far from an experienced concert photographer. I like them anyway, though.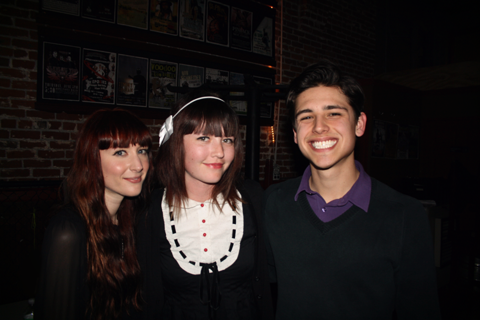 After the set, we got to talk to Becky and Jacob a bit. Well, Jose did most of the talking since I am pretty shy, but I managed to squeak out a few words to each of them. They were very gracious, and Jose snapped a photo of the three of us.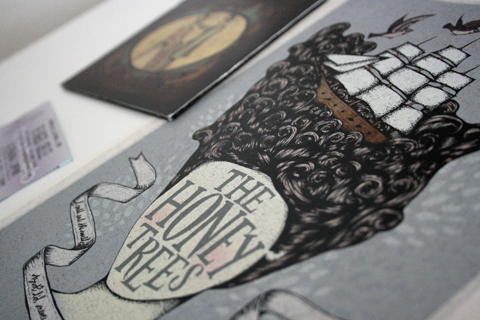 I bought their E.P. since I previously only had the digital version of the album, as well as a beautiful print made by Becky. I can't wait until they play another show in town so I can see them again.