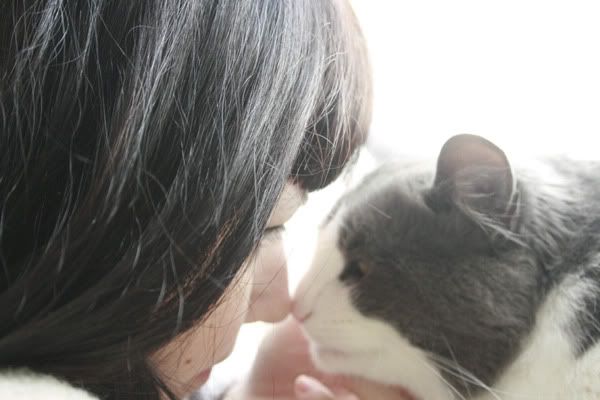 This year has definitely been a long one, with plenty of less than pleasant surprises along the way. Fortunately, I have this little space to help me focus on all of the good parts. The brightest spot of all is the fact that this handsome guy is still around, and is doing quite well. We've been worried about him for such a long time, and I
think
it's finally okay to breathe a sigh of relief.
I am so thankful for my little purring furry-faced fellow, and I am especially grateful for all of the support I found here, through your encouraging words and thoughts, as well as your contributions to Lily's hospital bill.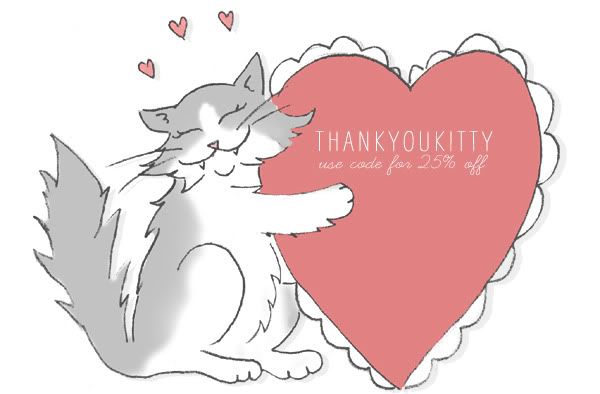 As a small thank you, if you plan to shop online to avoid the ridiculous crowds and find something a bit different, please use the code THANKYOUKITTY for 25% off any order from my
Shop
from now until the 28th. I am planning on adding some original paintings and maybe some other odds and ends starting tomorrow. To my friends in the States, I hope you have a wonderful and cozy Thanksgiving, and to everyone else, I hope you have a lovely night!