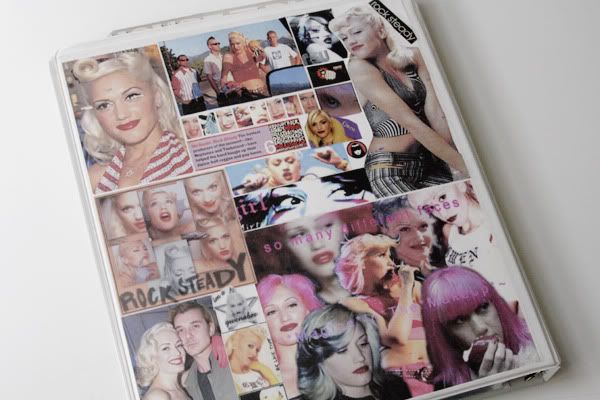 With Gwen Stefani having released her Harajuku Mini line for Target yesterday, I started thinking about the years of my life spent obsessing over No Doubt. I distinctly remember listening to
Tragic Kingdom
over and over as a preteen, while my mom and I took down the wallpaper in my room and painted the walls, laying the foundation for what would eventually become a wall-to-wall No Doubt shrine of epic proportions (there are photos somewhere but I haven't been able to find them). I collected every single clipping and piece of memorabilia related to the band, and either pasted the clippings into a notebook or taped them to the wall.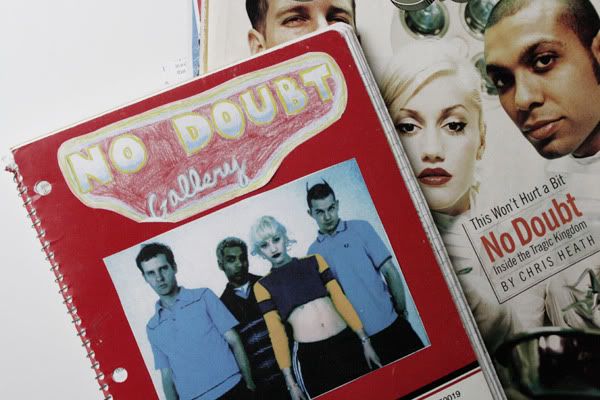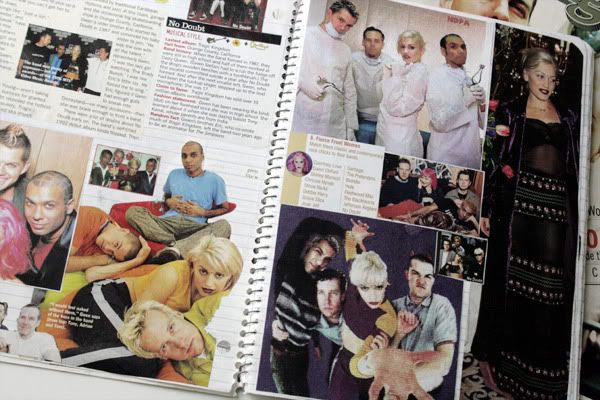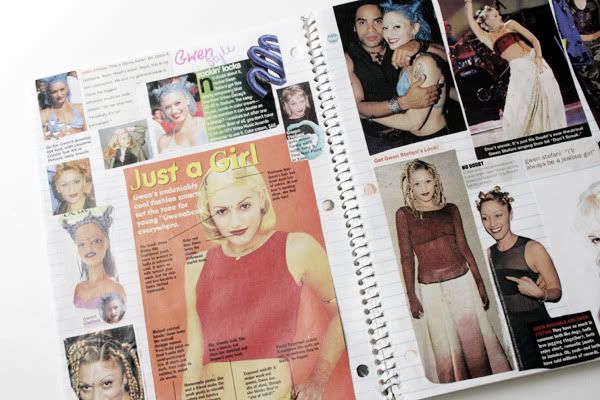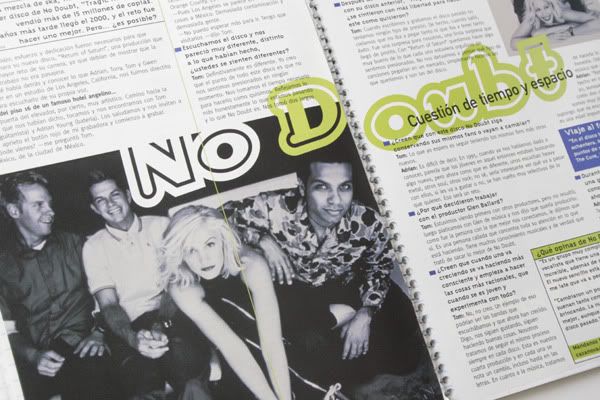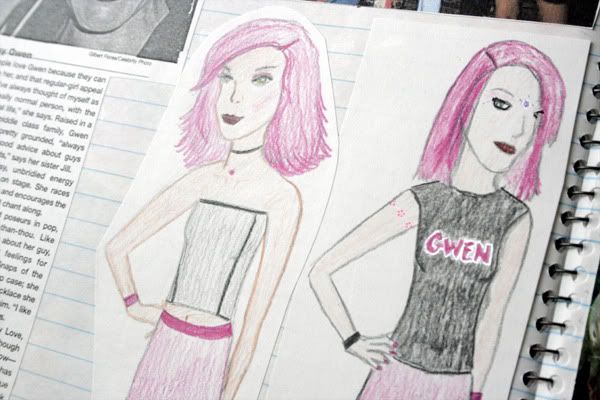 I collected full-page articles and photos of the band in a special binder. My school binders were covered with Gwen, Tony, Tom, and Adrian for many years. In fact, it was one of those binders that prompted Jose to say his first words to me in high school, "Cool binder, I love No Doubt!" I guess you could say that the band brought us together, haha.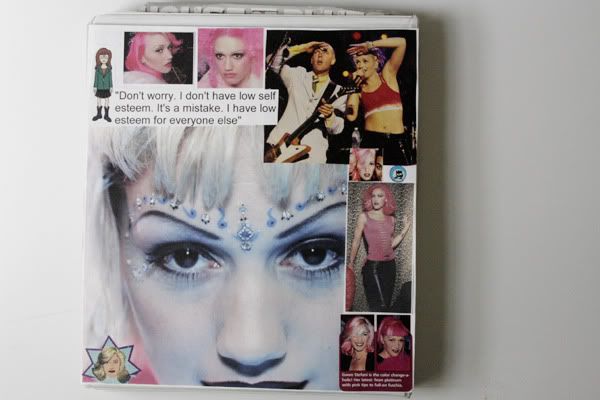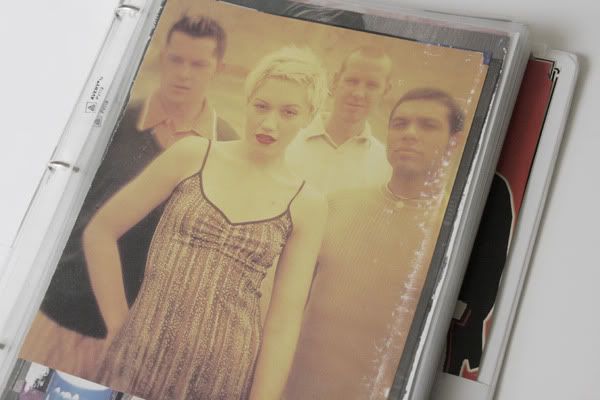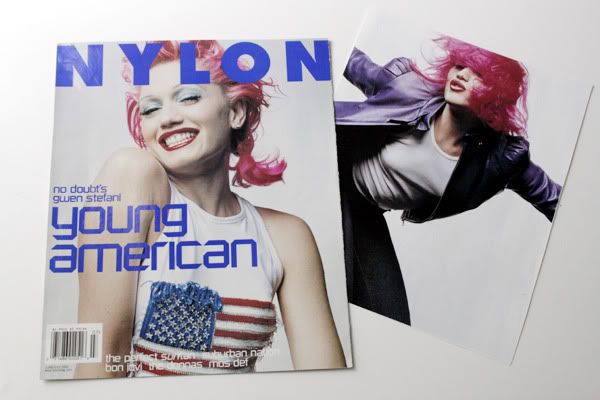 Gwen was very influential on my style growing up. My love of having pink hair definitely comes from Gwen. I accumulated a couple of weeks' worth of No Doubt tees. I even bought a few bindis as a teen, but never actually wore them.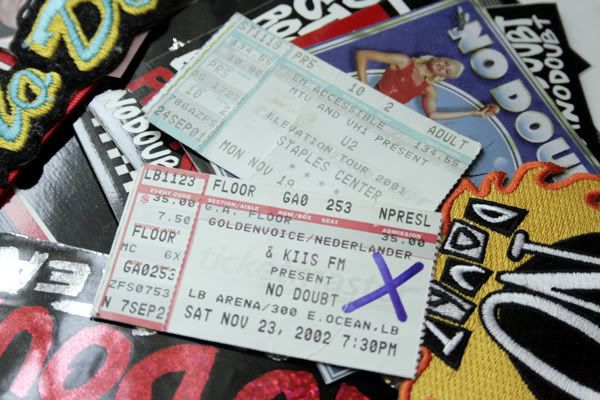 So far, I've seen No Doubt in concert three times; once opening for U2, once headlining, and once at an outdoor performance for
Jimmy Kimmel Live
. Though I've been less excited about the band's music since the release of
Rock Steady
, I would love to see them again when they tour for their upcoming album. I have never been a huge fan of Gwen's solo music; I enjoy two or three of her songs at most, but I continue to admire her style, and I do like some of the products she has released under her L.A.M.B. and Harajuku Lovers brands. For our anniversary this year, Jose bought me a pair of Harajuku Lovers headphones, which included a sweet little carrying case. For my birthday, my cousin gave me the "G of the Sea" frangrance, which smells so beautiful and comes in the most adorable mermaid Gwen container.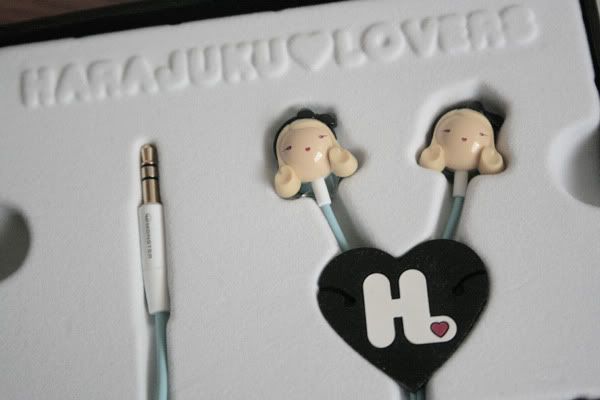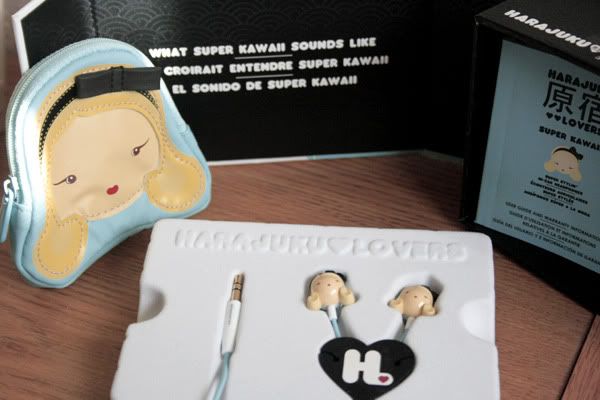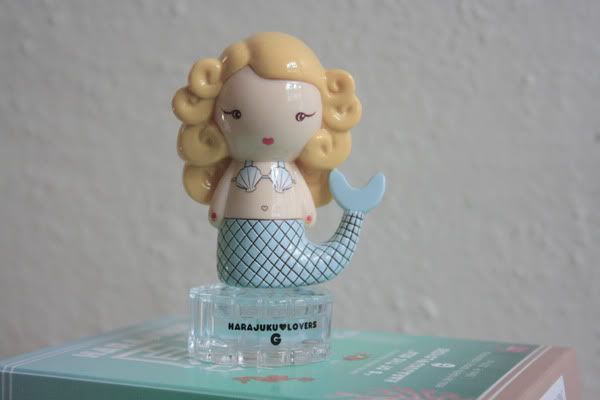 Most of pieces from the Harajuku Mini collection are too bright and busy for my taste, but there are a few things I thought were cute, so I went to Target yesterday out of curiosity. I can usually fit into kids' tops without much of a problem (my wedding cardigan was from Target's kid section!), but even the XL tops were very tight on me. The non-clothing items were either gone already, or weren't out yet, so I left empty-handed. Here are my favorites...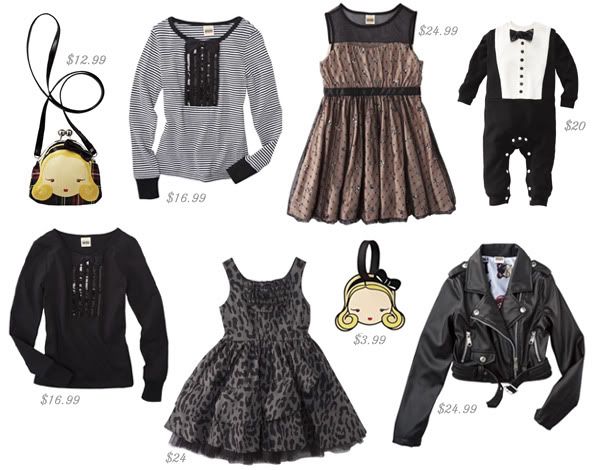 Are you or have you ever been a super-fan of any sort? Do you have any huge clipping collections? I'll have to share more of my old binders soon; it's funny looking back at all of the old interests I still hold onto today.