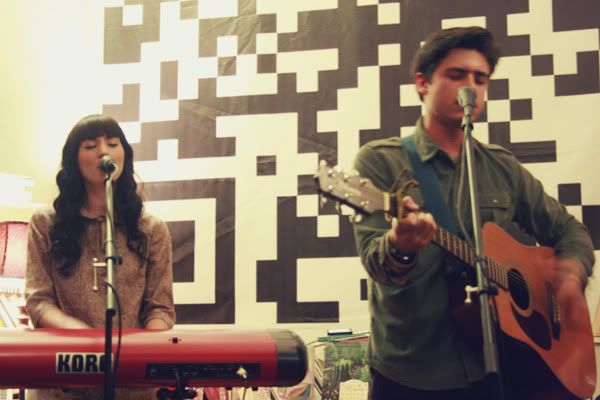 It's been a while since The Honey Trees have played a show, so I was excited to finally get to see them again last night at
Kreuzberg, Ca
, a coffee shop and used bookstore in San Luis Obispo. We got there early to grab good seats, and I found a very comfy little blue chair (I want one just like it at home!) while Jose scoped out the huge selection of books.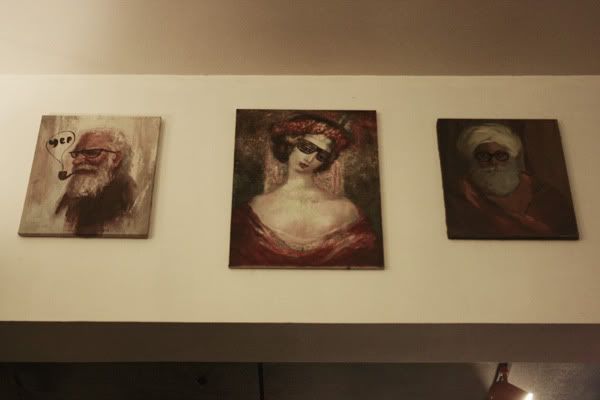 The decor is quite a bit more "hip" than we are, haha.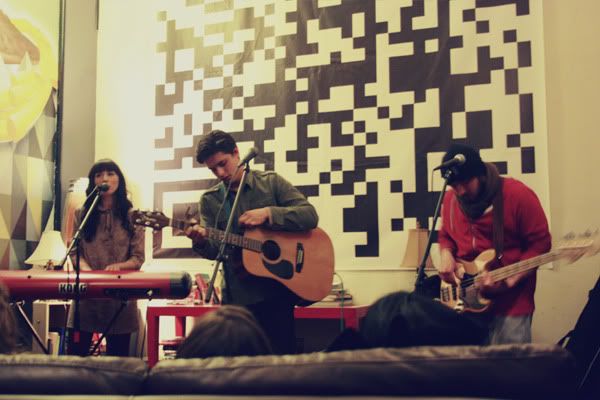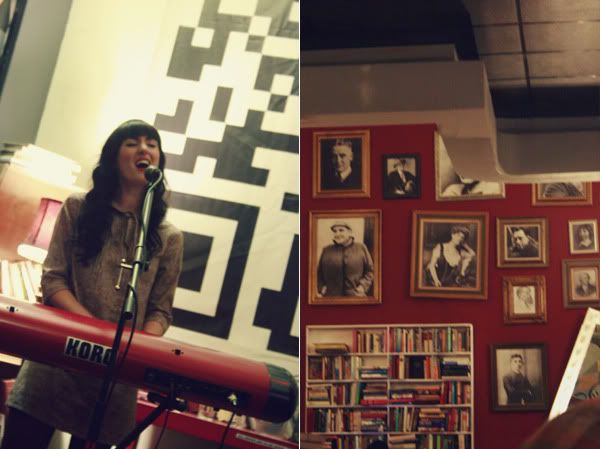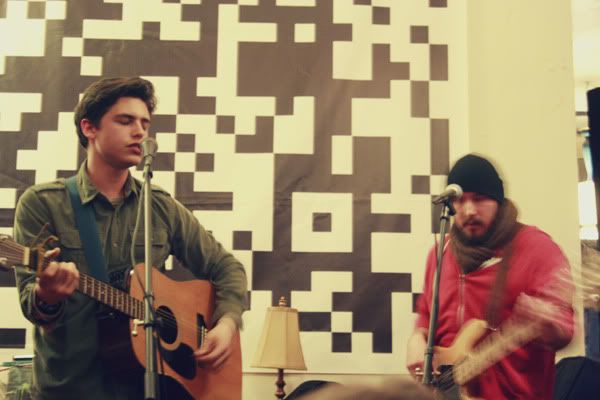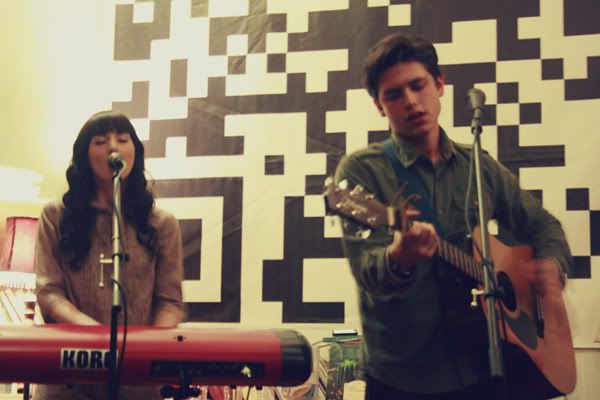 I'll never tire of listening to The Honey Trees play; they're always amazing! I'm looking forward to their new album so much, I can't wait! Such beautiful music. And they're such wonderful people as well. Make sure you watch their
cover
of "Moon River" that's all over the internet.