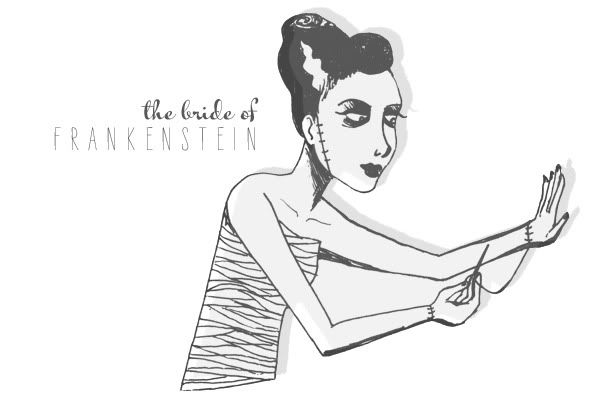 The one film I absolutely have to watch every Halloween season is
The Bride of Frankenstein
. She may only be onscreen for a few short minutes, but The Bride is by far my favorite of the classic movie monsters. From the moment she comes to life, up until her final hiss, she is amazingly mesmerizing to watch.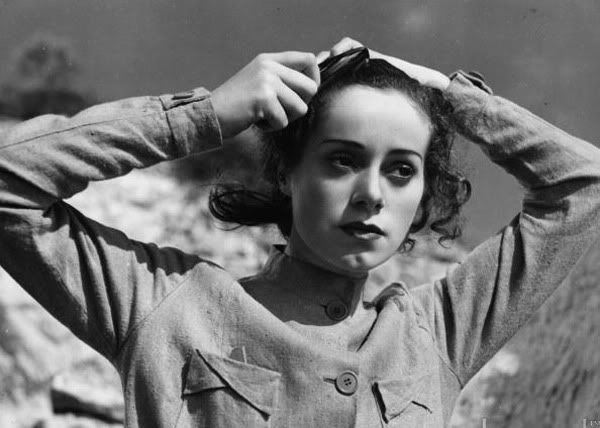 Portraying both The Bride, as well as
Frankenstein
author Mary Shelley in the film's prologue, is the wonderful English actress Elsa Lanchester (who many may recognize from
Mary Poppins
). Other actresses considered for the role included Brigitte Helm and Louise Brooks, but it is impossible to imagine anyone embodying The Bride as beautifully or as hauntingly as Elsa.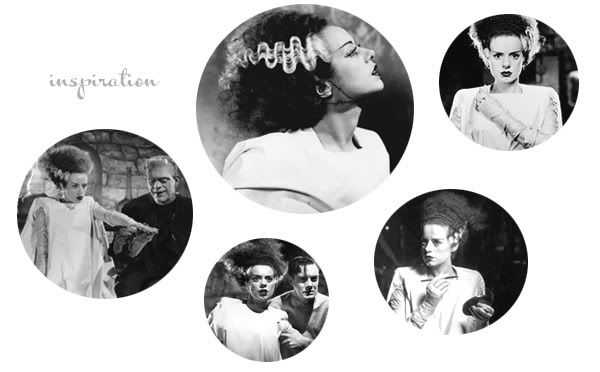 My fascination with the film really took off during my first year of college, when I took a course in Film Music and fell in love with the gorgeous score by composer Franz Waxman. The Bride's theme (starting around 0:48 in the sound clip) is particularly hypnotic, and it has been my phone's ringtone for quite a while.
Since then, The Bride has been one of my biggest art inspirations. I would sketch her in many different incarnations, in the pages of journals, and eventually started working her into paintings. Here are a few pieces, starting from almost ten years ago, ending in some more recent works.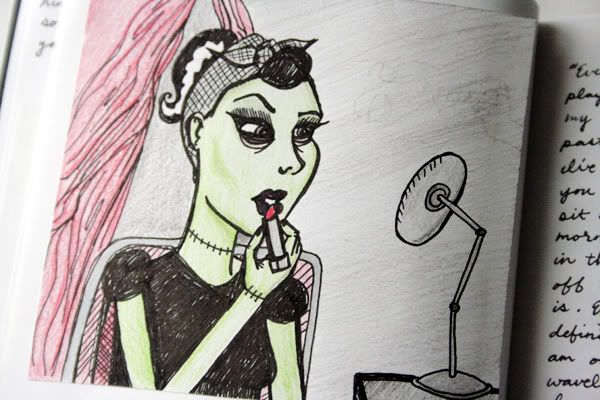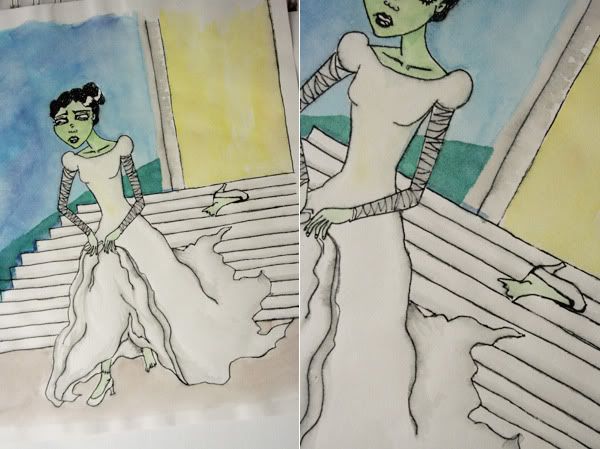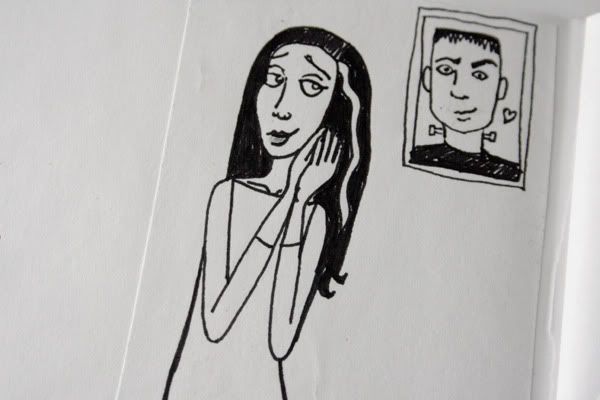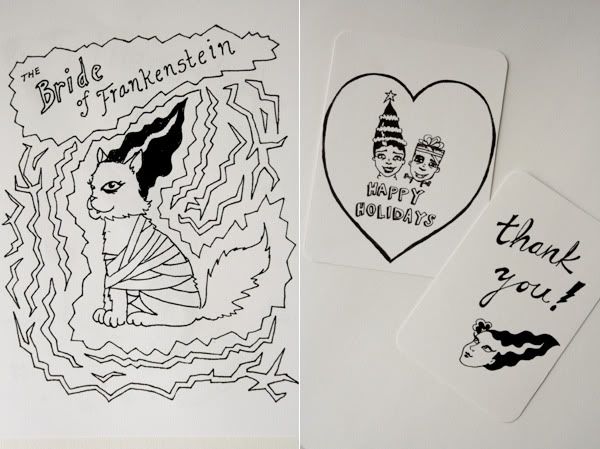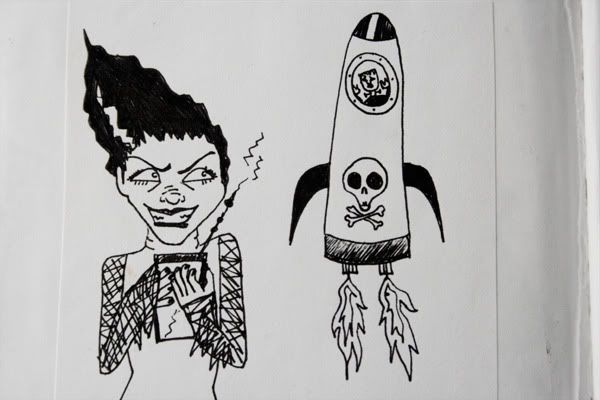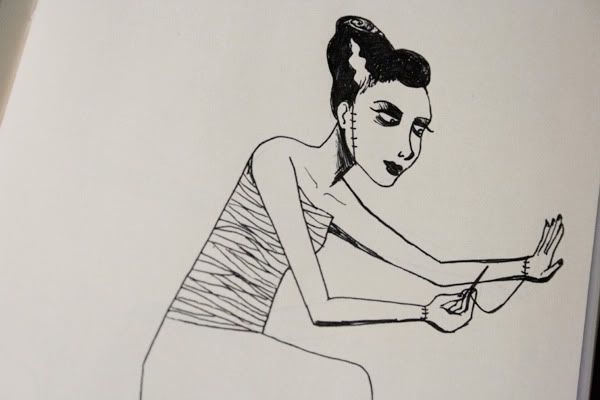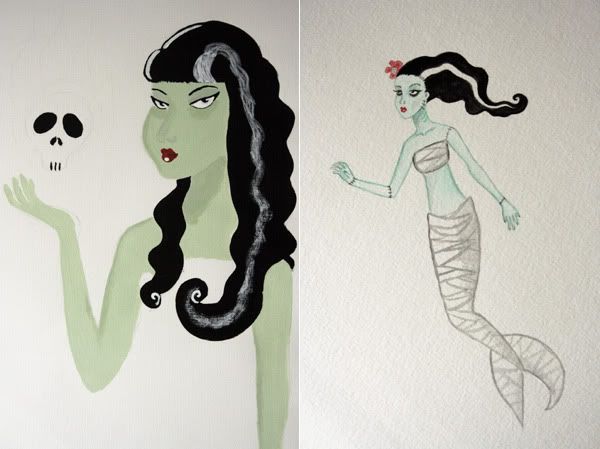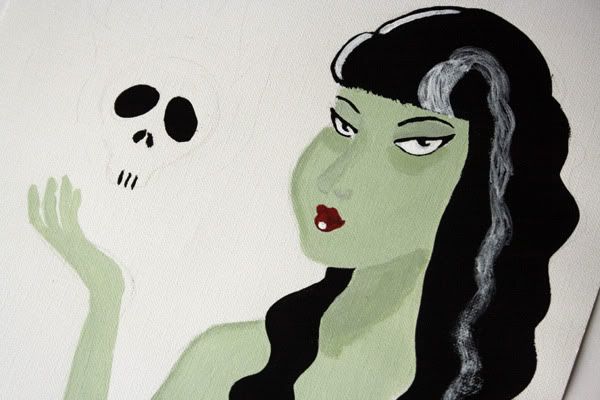 I started the painting with the floating skull a while back, but I'm still figuring out what to add to it. I might make it into a print for my shop if I ever get around to finishing.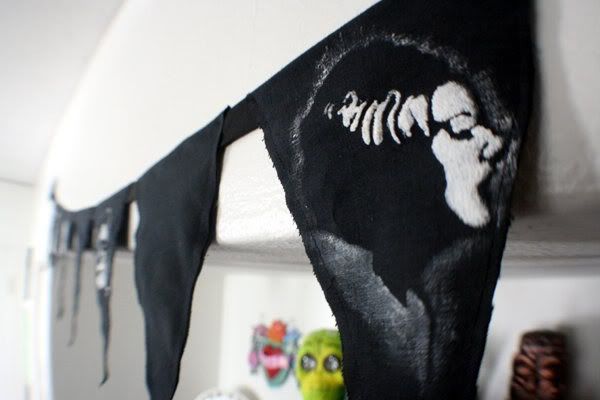 Of course she's my favorite part of the Halloween banner I made a few years ago. You can't see it in the photo, but she has a bit of silver glitter in her white streak.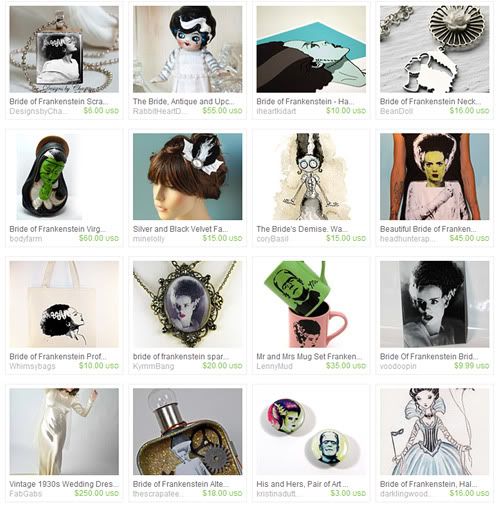 A few days ago, I created an Etsy
Treasury
with a Bride of Frankenstein theme, and I was pleased to find that there are so many great Bride items to be found. If you are interested in seeing more about our favorite lady in stitches, be sure to click over to Andrea's DIY shoe & brooch post at
Paper Sparrow
, and go see Kailey's great costume on her blog,
Mermaidens
. Do you have a favorite classic movie monster?