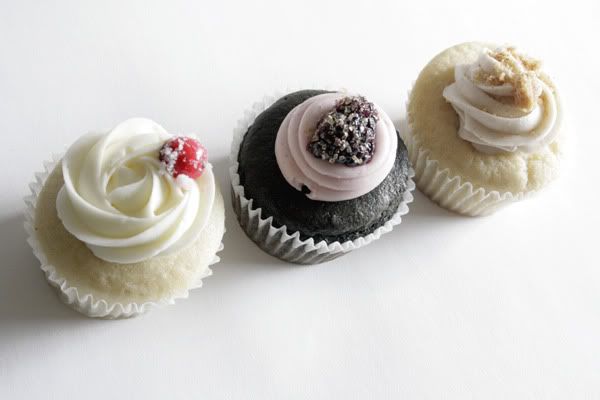 Just a few little peeks at the past few days, including a few of my favorite things, cats and cupcakes! On Friday morning, as I was about to head out the door, I spied Lily relaxing on the window sill in the bathroom. Of course I had to take a few pictures.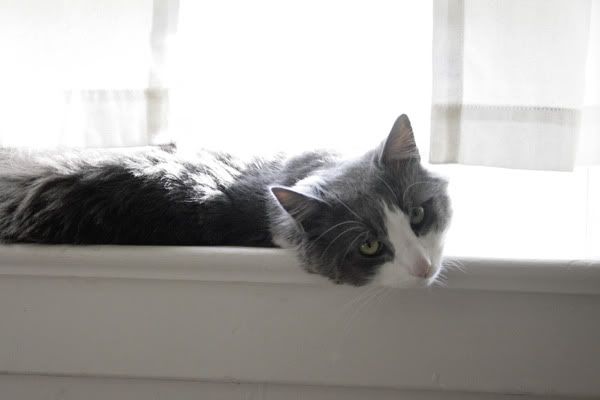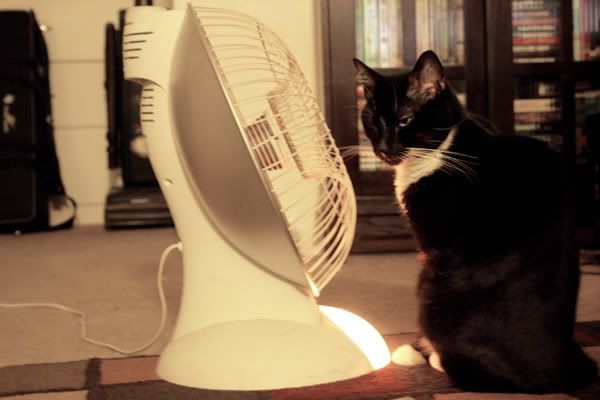 Cold weather is officially here (it hailed on Friday!) so it's time to break out the space heater, since the actual heater in our place has been broken since we started living here, unfortunately. Hopefully we'll be getting that and our badly clogged sink taken care of soon. Sweeney always likes a front row seat for the heater.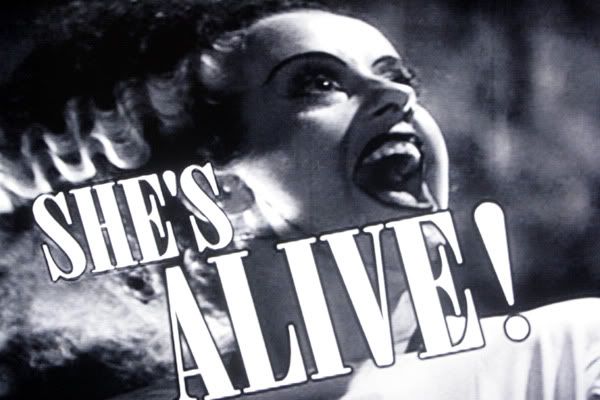 Caught up with my favorite
reanimated damsel
. Also watched the Kenneth Branagh version of
Frankenstein
, for an altogether different and slightly disturbing experience. Yikes.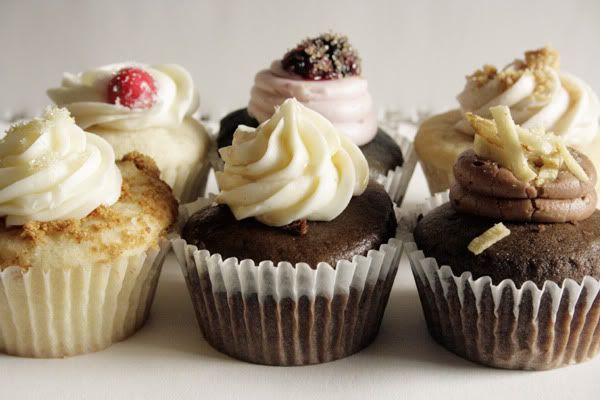 My mom has been out of town for the past week, and on her way back, she picked up some
cupcakes
to bring back and share, yay! I dropped by yesterday after she got home, and we split all six flavors.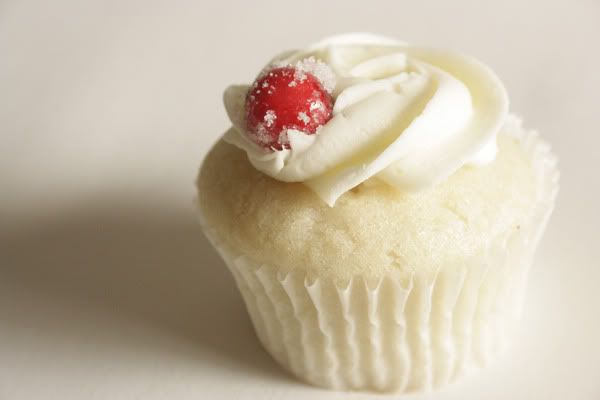 Tart Cranberry Chardonnay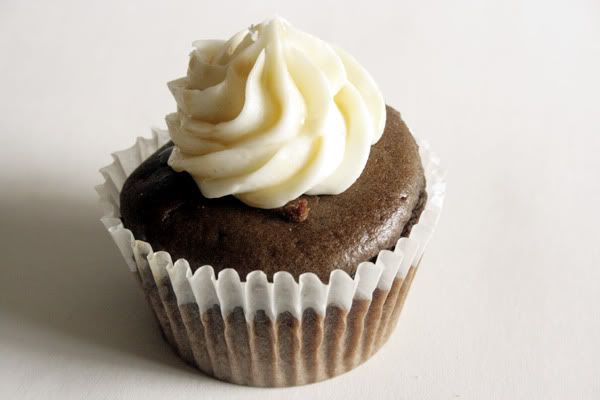 Chocolate Maple Marshmallow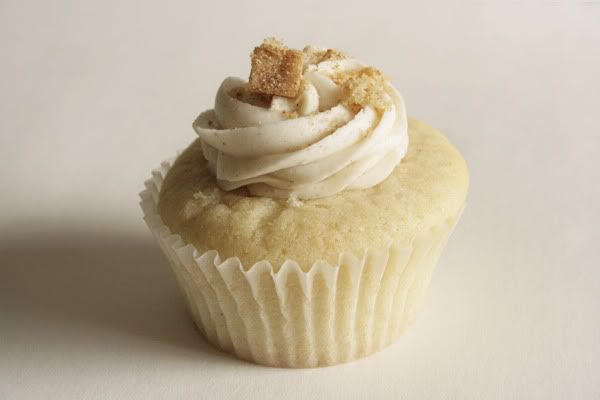 Snickerdoodle



Chocolate Malt French Fry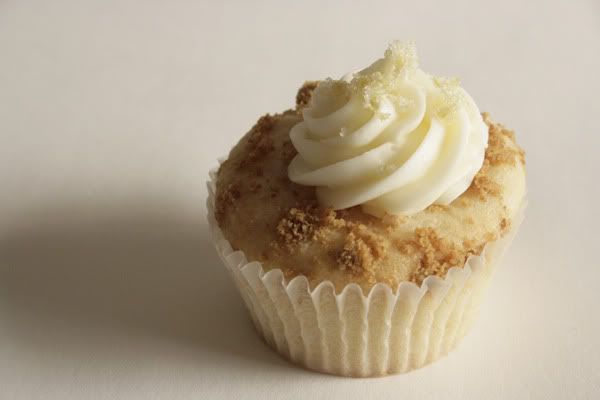 Lemon Cream Pie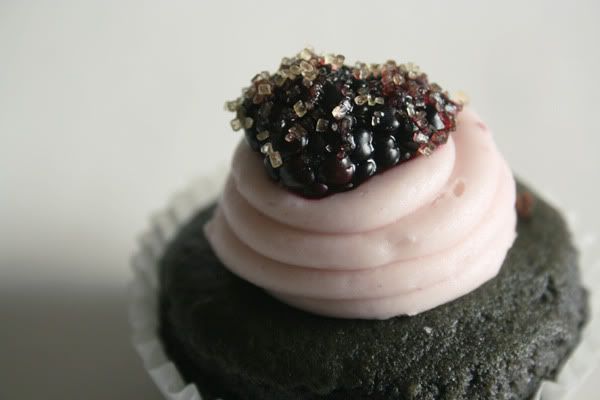 Chocolate Blackberry Syrah
I think my favorite would be Tart Cranberry Chardonnay; I loved the sugared cranberry on top, and cranberry filling. The Chocolate Malt French Fry was so good too, the tiny salty french fries on top were such a nice addition. They were all so delicious though, I have yet to try an Enjoy cupcake I didn't care for.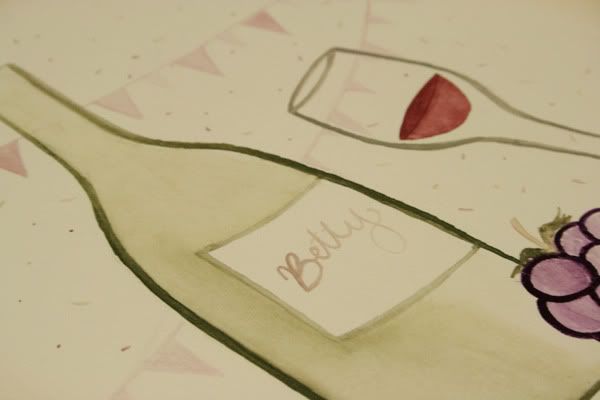 Today was a bit of a lazy day, since my neck and shoulder pain is still sticking around, with a headache thrown in for good measure. However, I did manage to do a commissioned painting for Jose's colleague's birthday. Also, I forgot to share that I received the super-spiffy premiere issue of
Rock N Roll Bride
Magazine, it's so pretty!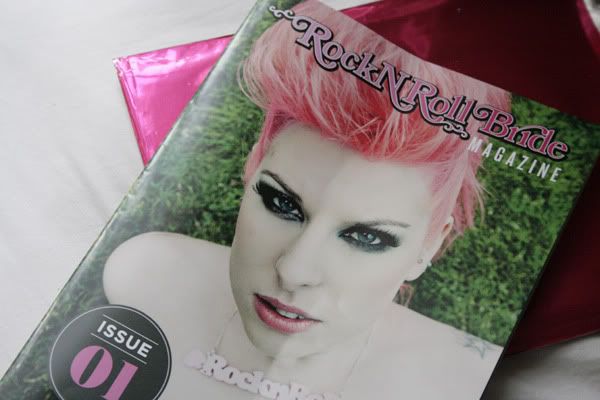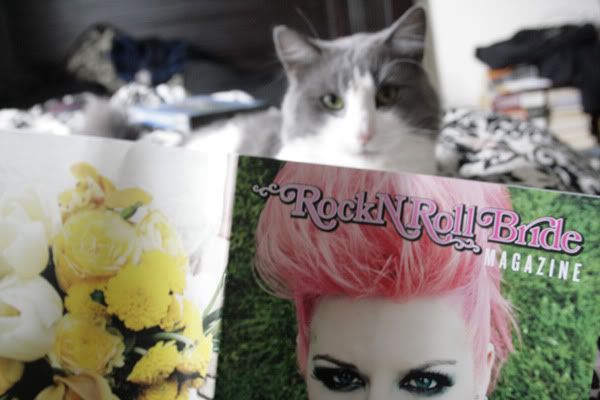 Lily and
Kat
's kitty Henry look so much alike, I had to take a picture of Lily reading the magazine. I think he would like it, if he knew how to read. Speaking of Lily, Jill of
The Dapper Toad
has created the most adorable cat charms for her
Shop
. She offers pre-designed cat charms, or you can order
custom
charms! I want one of Lily soooo badly! I would want one of Sweeney too if he wasn't such a jerk, haha.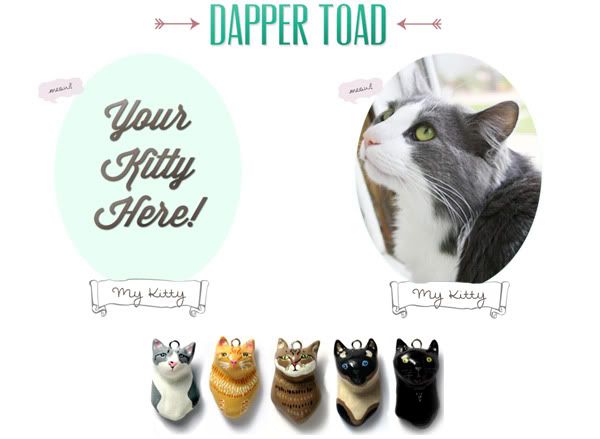 Jill is generously hosting a
giveaway
where you can win one of her kitty charms, and I am crossing my fingers, toes, and whatever else I can cross, to win a teeny tiny Lily to carry around with me like the crazy cat lady that I am. I know I'm not the only cat lady around here!