It's that time of year again, when I make our little home just a tad spookier. There are skulls and lots of black & white out all year long, so it doesn't take much to make our place Halloween-ready. Our portrait masks change every year, but until next year when Jose gets his teaching job, this super-tight budget only allows for the same decorations as always. Good thing I like them a lot, and I have plenty of black construction paper!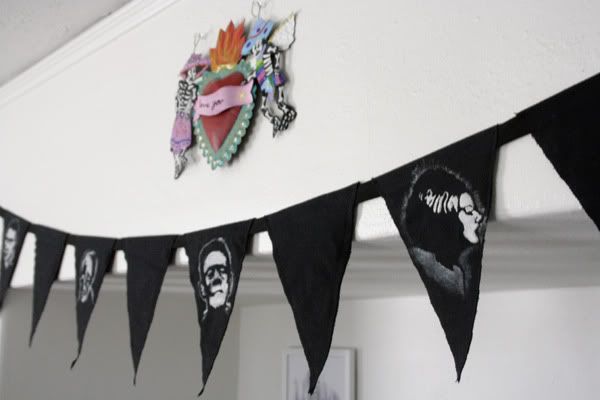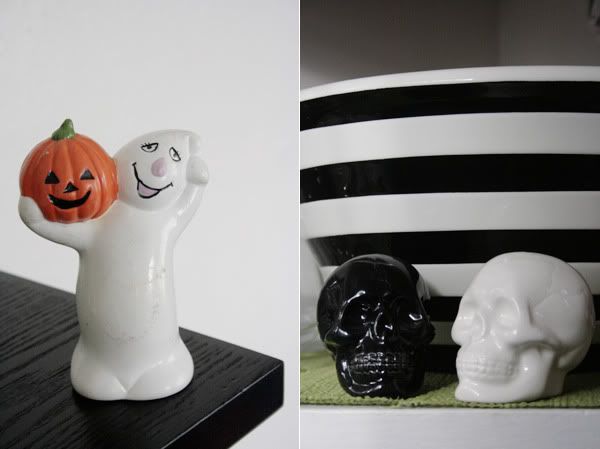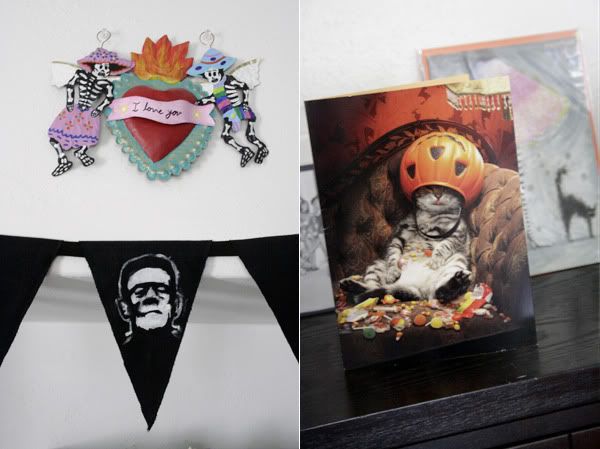 Keeping with the Halloween spirit, I decided to have my own Tim Burton movie marathon over the past few days. In mostly-chronological order, I have watched
Vincent, Frankenweenie, Pee-Wee's Big Adventure, Beetlejuice, Edward Scissorhands, The Nightmare Before Christmas, Ed Wood, Sleepy Hollow, Planet of the Apes, Big Fish, Corpse Bride, and Sweeney Todd
.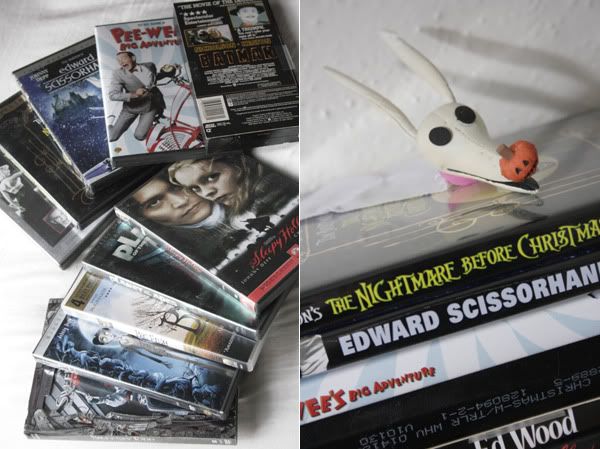 I watched most of them with commentary by Mr. Burton, which is funny because he can be a little uncomfortable-sounding but I love to listen to his stories and his musings on things that scare him, like suburbia and normal-seeming families.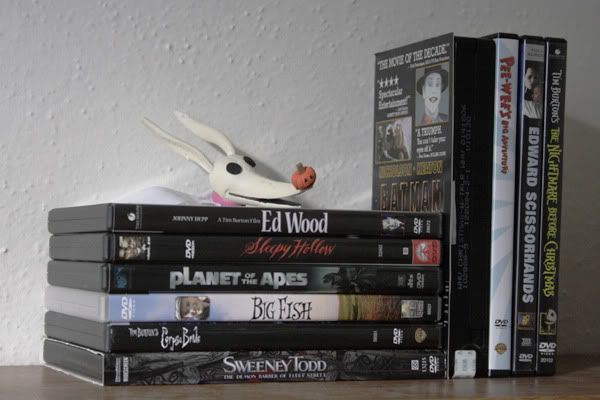 Tonight I will be watching
Alice in Wonderland
and my old VHS of
Batman
. I unfortunately don't have access to
Batman Returns, Mars Attacks,
or
Charlie and the Chocolate Factory
, so those will have to be for some other time. I love movie marathons!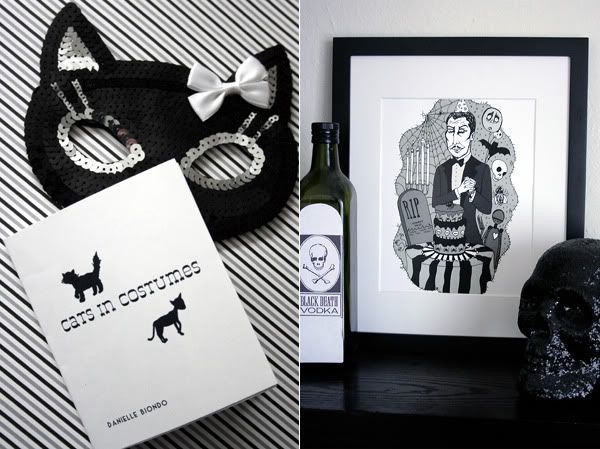 On the subject of Halloween, now is a great time to head over to my
Etsy Shop
and pick up something spooky, because I'm offering free shipping until November 2nd, with a special code. If you're in the States, there's still time to receive your order in time for Halloween!