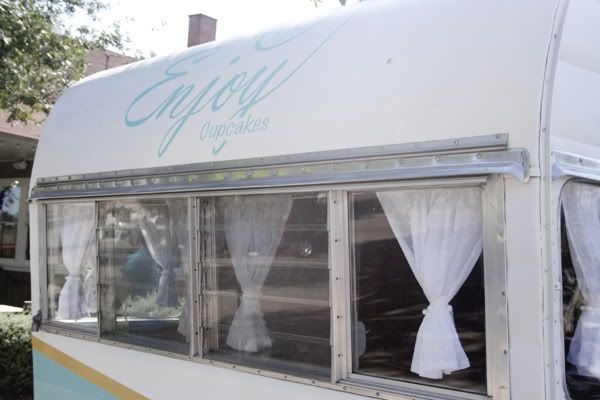 At long last, today is the day of the Epic Cupcake Post! If you ever pass through Los Olivos, California, you absolutely
have to
stop by
Enjoy Cupcakes
. I have never been a huge cupcake person, because I had only ever tried those boring piles of icky frosting found in the baked goods section of the grocery store. But after trying Amber Vander Vliet's amazing creations, I am always thinking about what delicious treats she will be serving up next! The menu of six flavors is different each week, aside for the signature Chocolate Blackberry Syrah; Amber has created 350 flavors so far! She and her husband Kevin run Enjoy out of the
Saarloos & Sons tasting house
, and they also have the cutest vintage trailer to use for catering weddings and other events.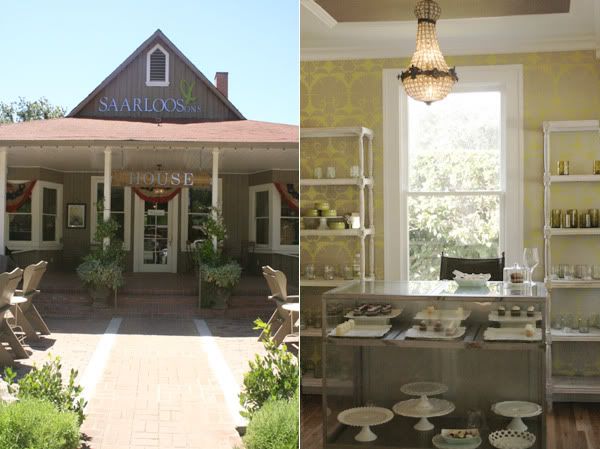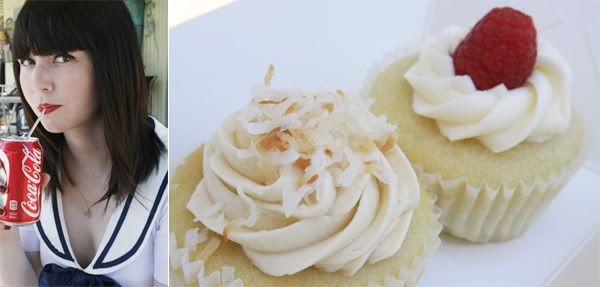 The first time I visited Enjoy was on a day trip to Santa Barbara in July with Jose. He won't eat any kind of cake and wasn't interested in trying them (his loss!), so I happily ate two cupcakes all by myself. One Raspberry Chardonnay and one Coconut Latte! It was then that I immediately converted to full-fledged cupcake fan. They were the most moist, delicious, perfect little things! I also loved all of the details of the shop, from the cute chalkboard menu to the beautiful wallpaper and of course that darling trailer. I knew I would have to visit again soon.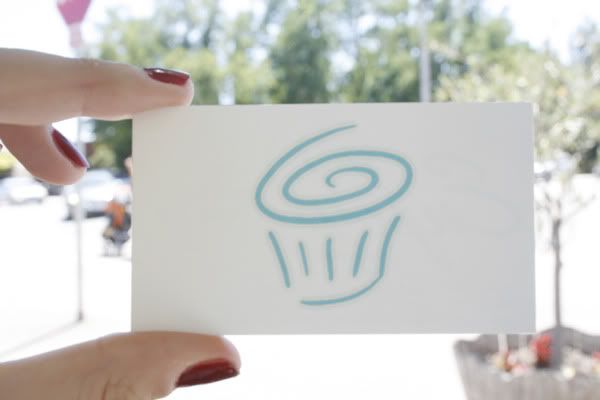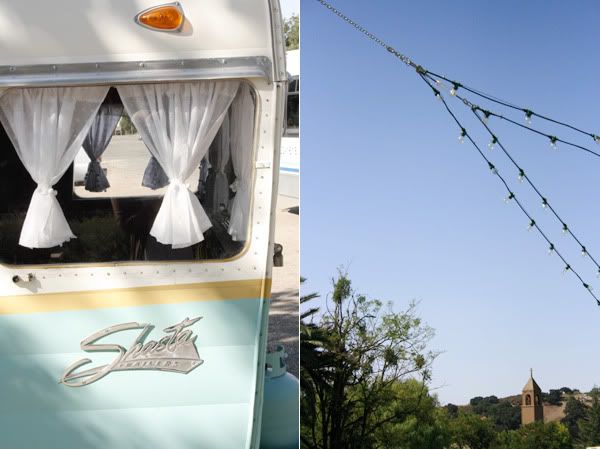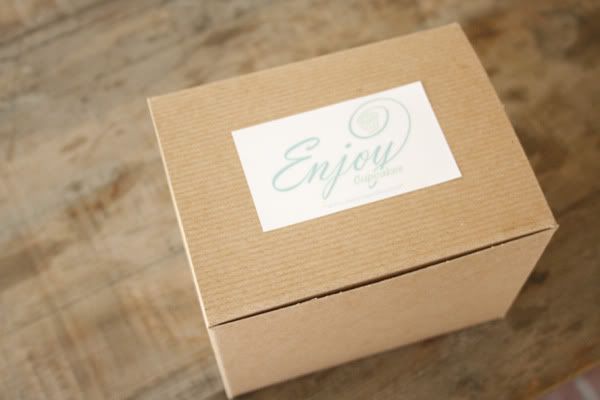 After raving about the cupcakes to my mom, we stopped on the way south for our
weekend of awesome food
. We each got one Salted Cadillac Margarita and one Mexican Chocolate. And my mom
lost her mind
. Well, I did a little bit too, but wow, did she ever love that margarita cupcake! She said it was the best cupcake she's ever tasted, and the lady loves her sweets, so that's really saying something.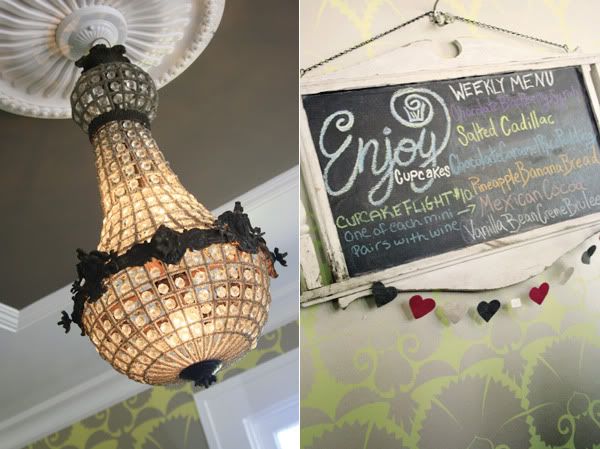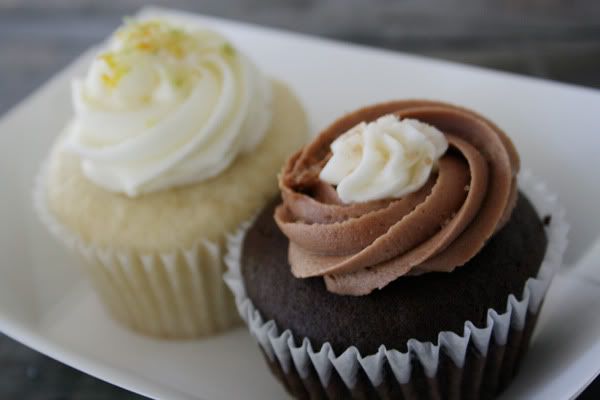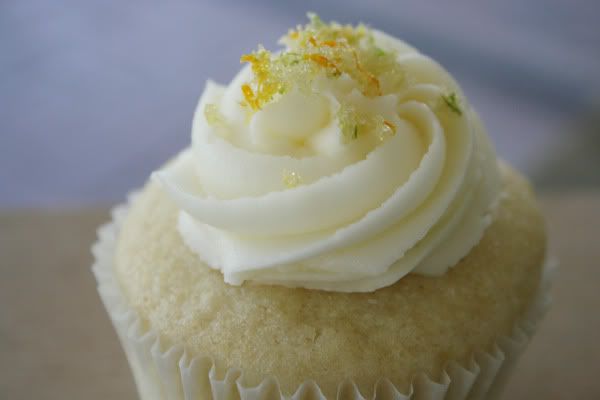 I believe it was the sweet & salty lime zest on top that did it, but the lime curd filling was also really fantastic. The Mexican chocolate cinnamon pudding filling was sooooo good! We also picked up a flight of all six flavors of the week (mini size) to bring to my aunt and cousins. Of course we stopped by
again
on the way back, and this time we tried the Vanilla Bean Crème Brulee, which of course was super tasty.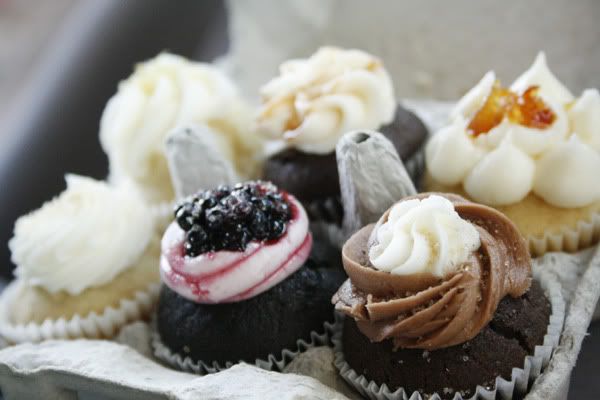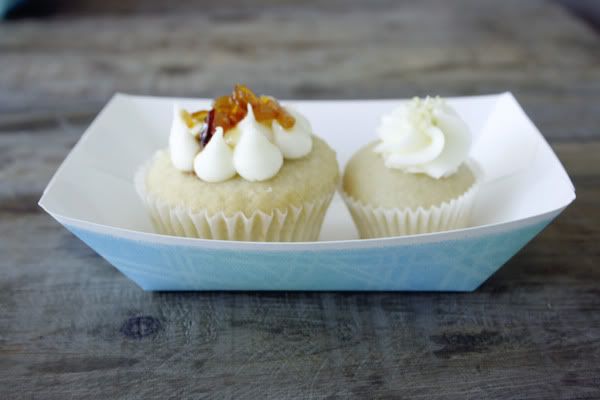 After that visit, my mom would ask me about the menu every week. She was hoping that the Margarita would make another appearance, but usually it's a pretty long time before Amber serves a particular flavor again. But when I saw that Mojito was coming up soon, we figured that was close enough, and made a little trip just for cupcakes.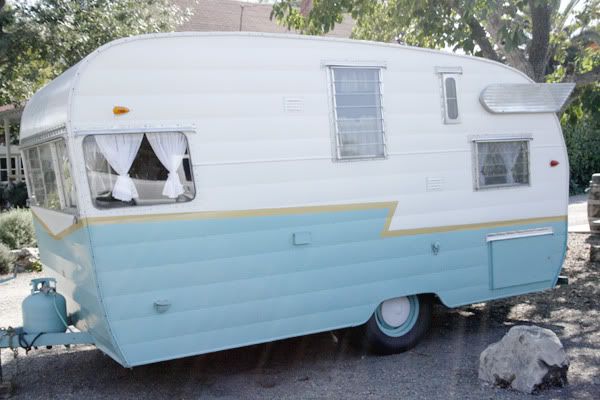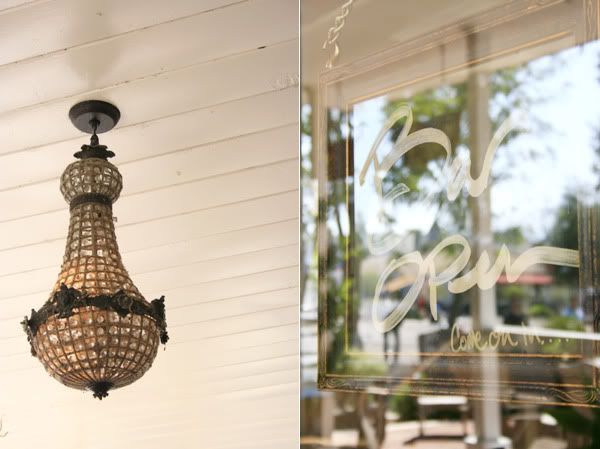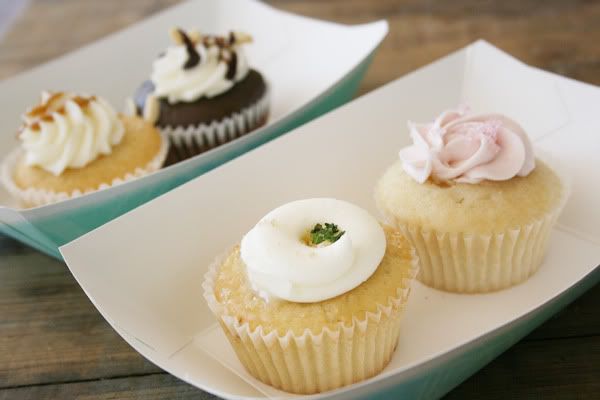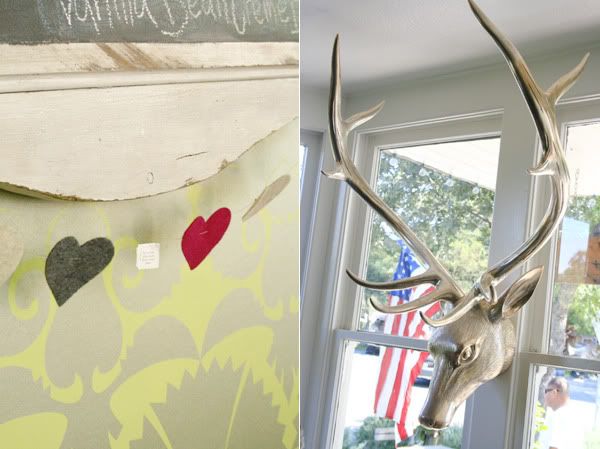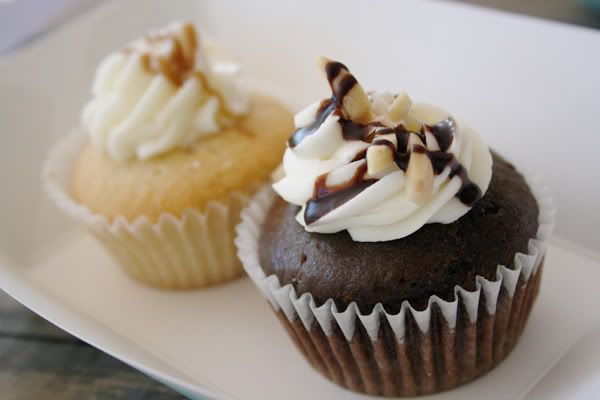 We split Mojito, Raspberry Mascarpone Chardonnay, Almond "En"Joy, and Vanilla Honey Sea Salt. Once again, all of them were delightful! And so pretty too.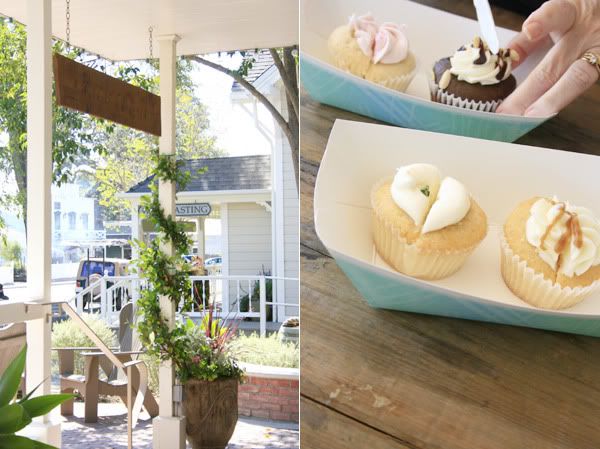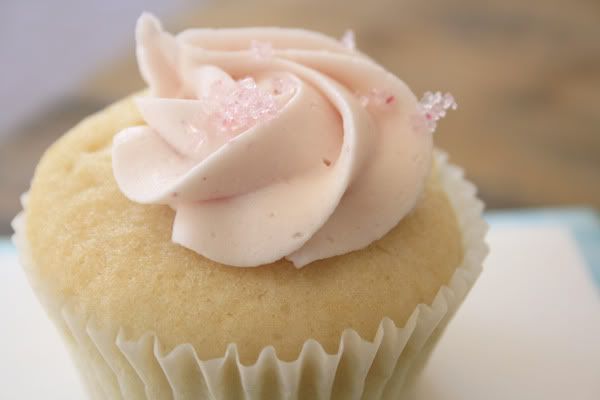 I hope I haven't made you drool too much. I can't wait for the next cupcake weekend! You know you'll be hearing all about it. If you visit Enjoy, make sure to save one for me! Also, take a look at the gorgeous
photos
of Kevin and Amber's 10 year vow renewal, taken by the wonderful
Jennifer Young
. They're breathtaking!