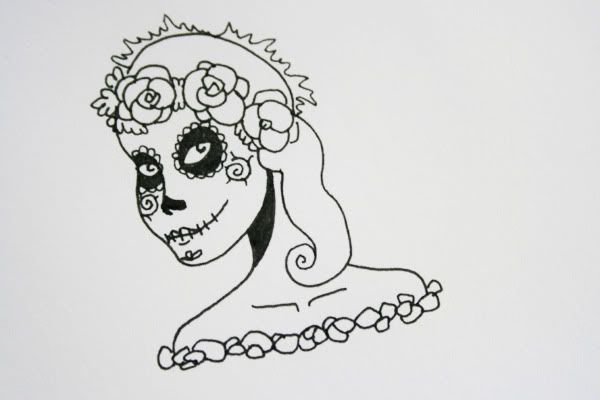 It may be a bit early, but lately I have been drawing lots of girls decked out in calavera face paint for los Días de los Muertos. I recently got a pack of black Faber-Castell artist pens and I love them! It's actually therapeutic sketching out the curvy shapes of flowers and flowing hair.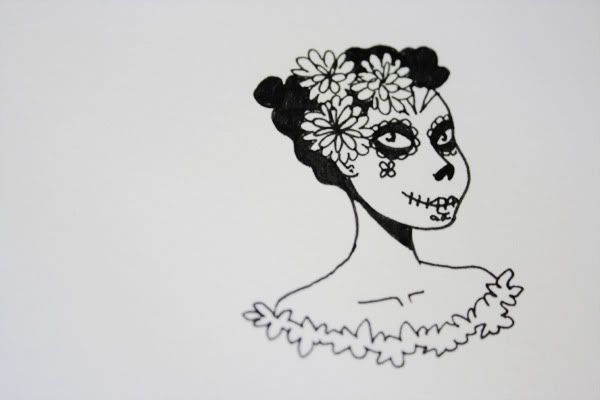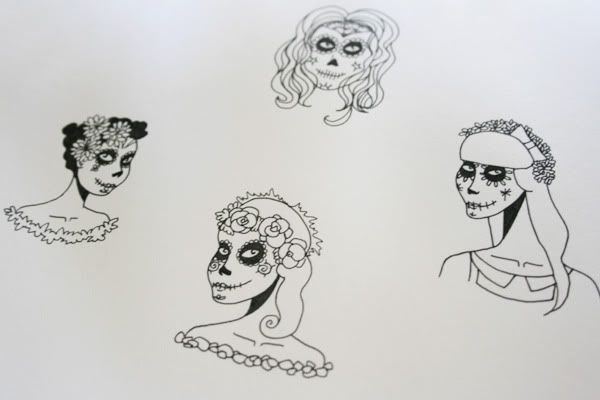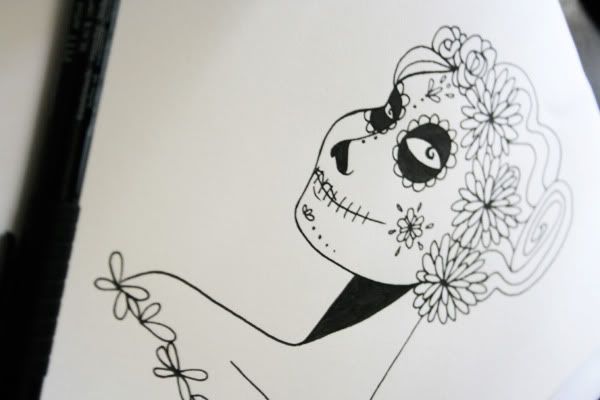 For the past few days, I've been re-watching the complete series of
Daria
, so I did sugar skull versions of Daria and Jane for my friend and fellow Daria-lover Liezl on some nice, thick watercolor paper and I'm pretty happy with how it turned out.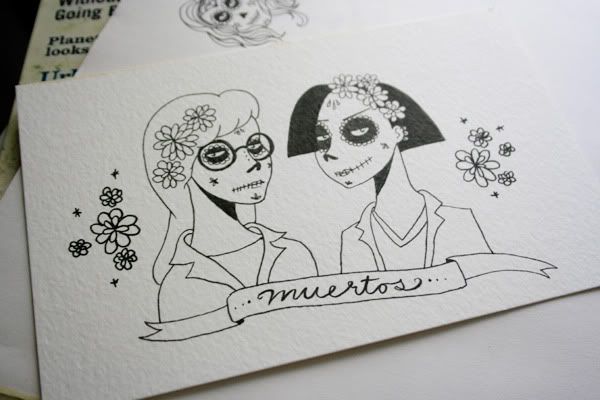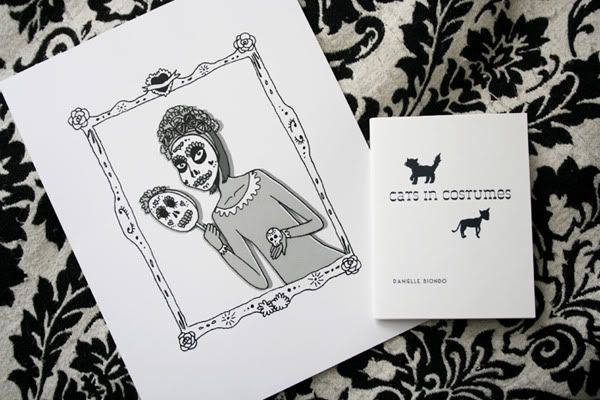 Speaking of sugar skulls, the lovely
Mary Rebecca
is hosting a Halloween
giveaway
which includes my
Muertos Girl print
&
Cats in Costumes zine
, and lots of other super-duper prizes. Take a look at the post for all of the giveaway details. I will also be doing a guest post at Mary's blog later this month.