Many of my favorite things about our wedding were done ourselves. I knew that I wanted to design our own invitations, because I like doing that sort of thing, and also because I am on the cheap side of thrifty. I made everything from the save-the-dates (which I actually think are kind of ugly now, but hey, it was a long time ago and I've gotten better since) to the rsvp postcards. Jose and I created the little map together.
My mom was a
huge
help with pretty much everything. We went to Michaels to pick out flowers and ribbons for the boutonnieres, but she's really the one who put them together. She also made my birdcage veil and our beautiful carnival banner.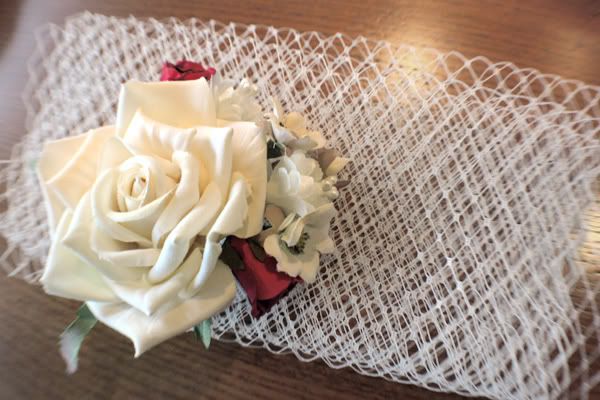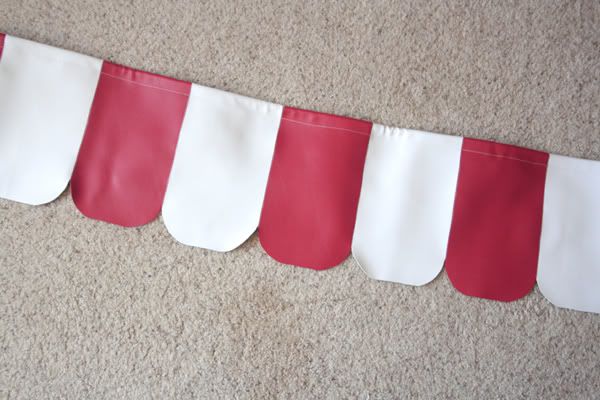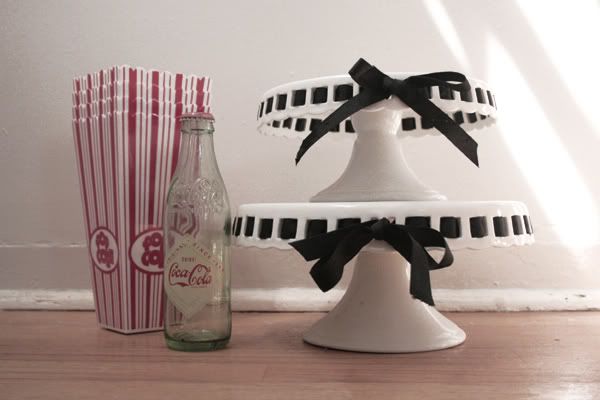 For our centerpieces, we used lots of cake pedestals, Coke bottles, popcorn cartons, caramel apples, candy, and on some tables there were fishbowls with goldfish inside, which we let some of the kids take home after the wedding. I made the basket for our flower girl by gluing old carnival pictures inside a frosted take-out box. Unfortunately I don't have a single picture of it during the wedding!

We are both horrible procrastinators, so a lot of things were done the night before, which for the most part, I do not reccommend. One thing that had to be done the night before were the caramel apples. After our rehearsal and rehearsal dinner, my aunt, mom, cousins, and I melted down caramel candies, covered apples on popsicle sticks in the liquid caramel, and then rolled some in coconut, and some in crushed peanuts.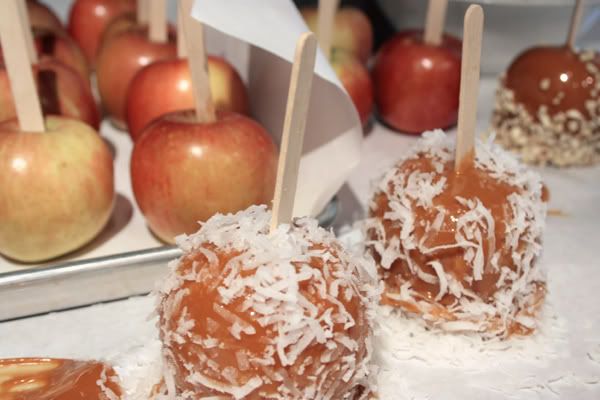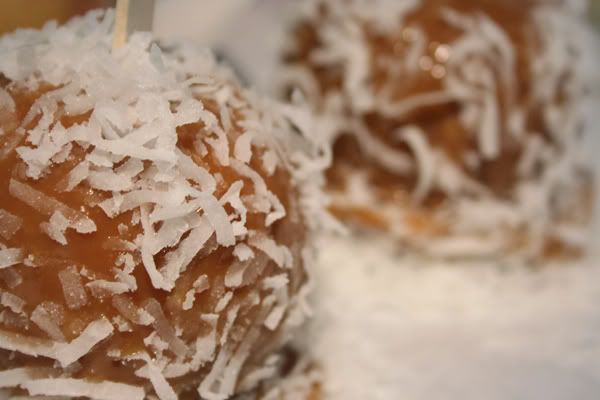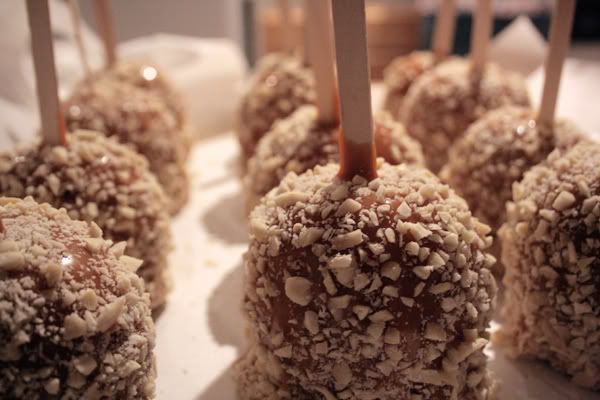 I never got to try them but they sure looked pretty, and I hear they were good!