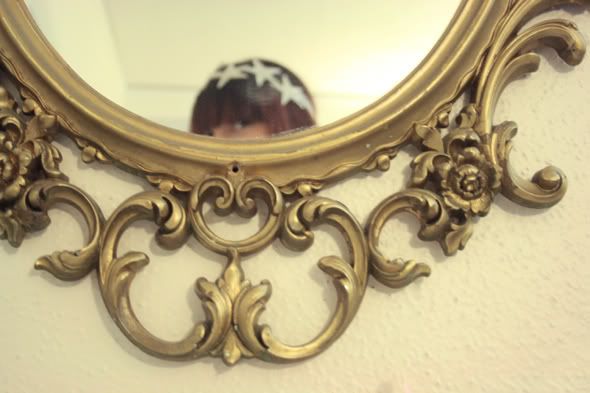 The past couple of months have been pretty crazy. Between having tons of cat troubles, taking on a few additional jobs, watching the general insanity going on in the world, and having many other emotionally draining moments, I have been a bit down. So, a couple of weeks ago, Jose convinced me that I should treat myself to something nice to help cheer me up. That particular something being the beautiful starlette crown by Sue of
Giant Dwarf
, which I had been drooling over since I first saw it, but wouldn't dream of buying for myself due to our financial situation. When I saw that Sue was offering a discount in order to achieve her 3,000th sale on Etsy, I finally went for it. And I was the lucky 3,000th sale! Sue said she would be sending some extras; ohhhh the excitement!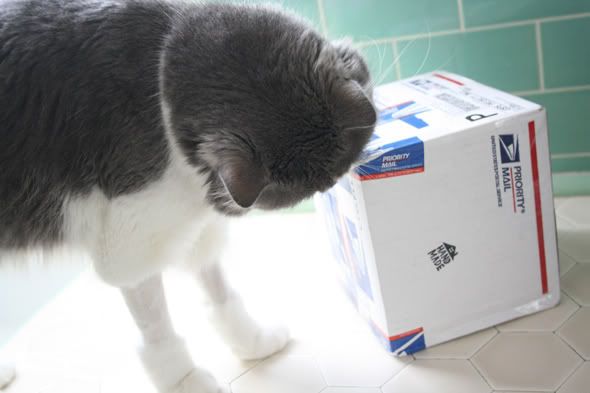 When the package arrived yesterday, I definitely did a little happy dance. It was a much bigger package than I was expecting, and I literally could not wait to see the treasures inside. I had to document the entire thing of course, it was that awesome of an experience. It seems that Lily was as curious as I was.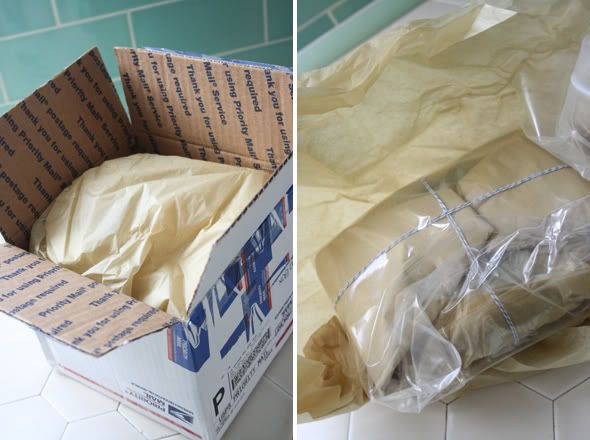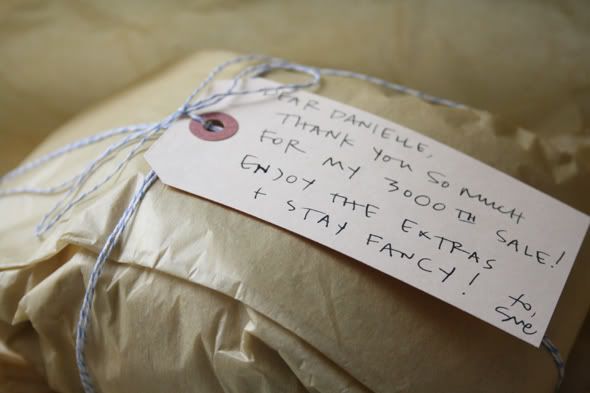 She included the sweetest little note.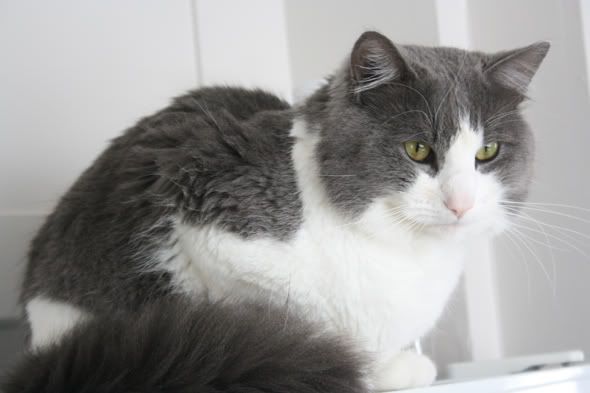 Lily watched pretty intently as I opened the tissue paper.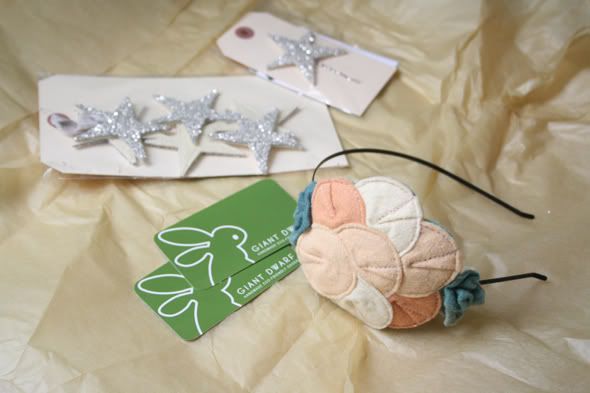 My jaw dropped when I saw all of the things Sue had given me.
I almost teared up a bit. She was so generous!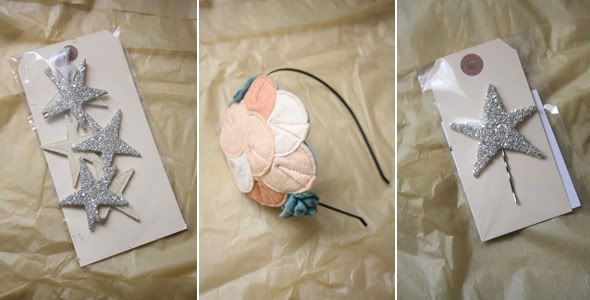 In addition to my starlette crown, she included a starlette sparkler
and
one of her beautiful rosette fascinators, which is now a retired design. I couldn't believe it.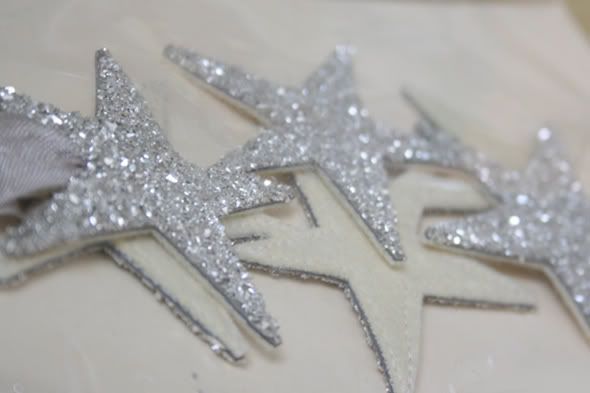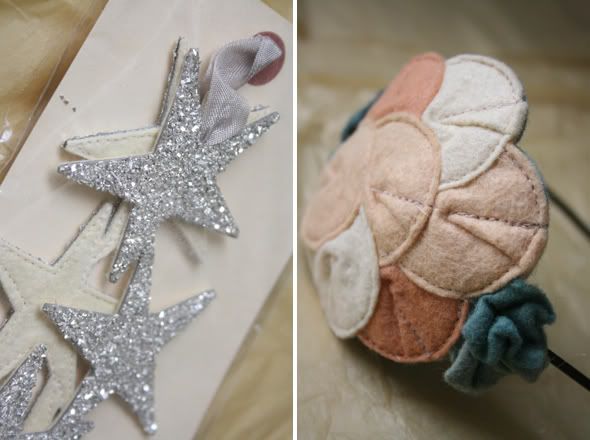 I am so grateful to Sue for her generosity. It really lifted my spirit, and it made my heart so full to know that such people exist. It made me want to be a better person. Is that too mushy?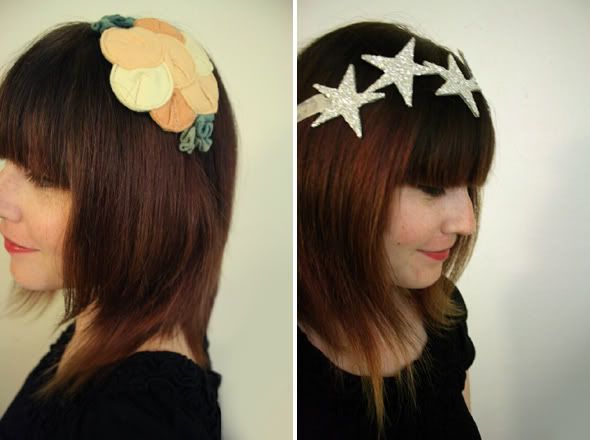 This is definitely one of the best things to happen to me. I want to thank Sue so much for putting a skip in my step. And I want everyone who has thought of buying anything from her shop to do so whenever possible, because she is truly a gem. I was lucky enough to have a very brief interaction with her
last year
at the San Francisco Renegade Craft Fair. She is a very sweet lady, and I wish her all the best with her business as it continues to grow.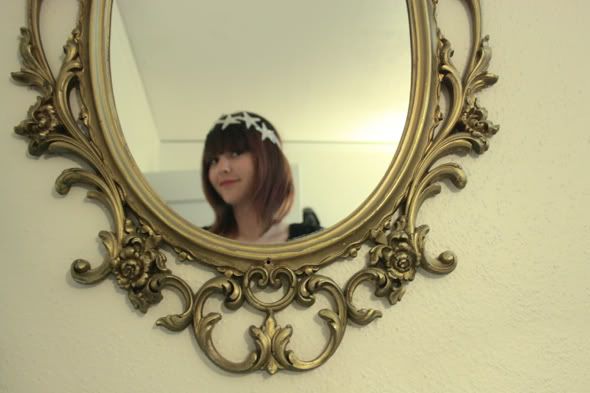 I'm definitely going to be wearing her creations often!