For my favorite costume of our Halloween weekend, I went as a sea ghost, while Jose dressed as a dead sailor. It was another hastily thrown together costume, but with slightly more thought and work than the others.
A few weeks ago, I was snooping around a thrift store I'd never set foot in before, when I found a very interesting dress in the formal section. It wasn't something I'd normally pick out for myself, but it was charming in a strange way.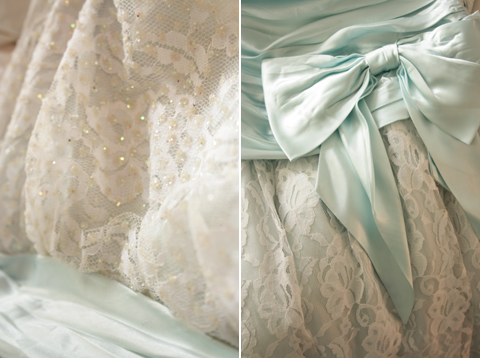 It was only three dollars, and as I found out when I got home, it actually fit me rather perfectly. The pretty seafoam sash made me think of mermaids, so I thought I might use it as some sort of oceanic costume. I searched through my things and picked out different pieces that might support a bedraggled lost-at-sea look.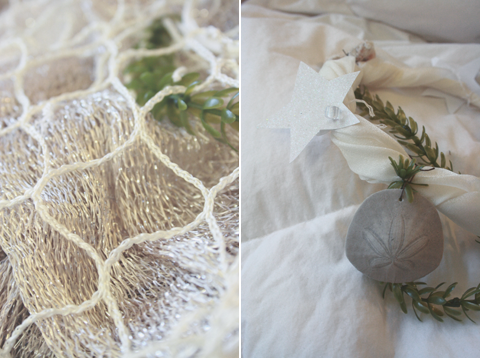 All of the additional pieces of the costume were put together about an hour before we left the house. I bent a wire hanger for a crown, and my mom was kind enough to let me use some of her seashells and sewing bits (she actually finished putting the crown together while I was getting ready). For the shawl, I found an old piece of net that used to be a hammock for my toys, then wove in some aquarium seaweed I had from when I made myself into a dead pirate for a makeup class final.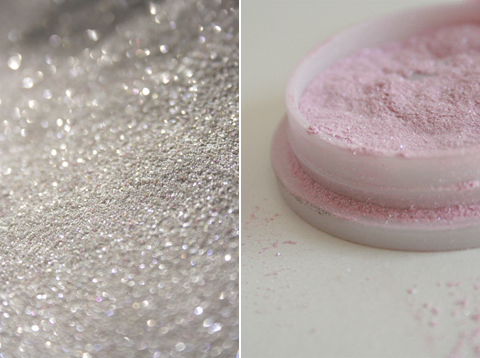 I cut out stars for the crown from glittered scrapbook paper. That stuff is so useful, I always make bunting and other things with it. I put on a blonde wig, some pale makeup and glitter, and I was ready to go. Jose looked pretty handsome as a dead sailor! The uniform is actually mine, from the military supply shop, but it's a bit big for me so it fit him.
Here is some inspiration for my look: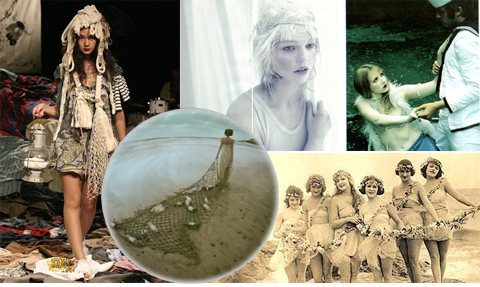 Fur Fur, Eugenio Recuenco, Paolo Roversi, Dame Darcy, Mack Sennett