Renegade
was
so
much fun! I'm kicking myself for not bringing the camera inside but you can find plenty of photos of the fair on Flickr and on the artists' blogs. It was crazy to see these online personalities in person. There were so many great vendors, everyone was wonderful, and there was a free raffle
and
free photobooth! We made a preliminary lap around the fair to check things out, and then zeroed in on some of our favorites.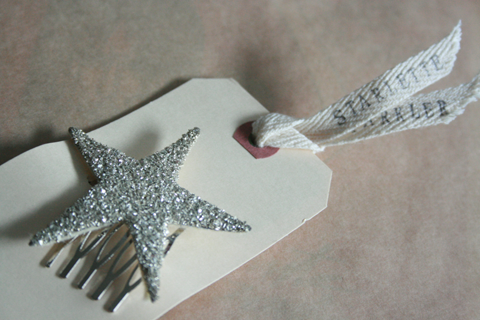 The first thing I knew I wanted to get was a Starlette Sparkler from
Giant Dwarf
. I'd love one of her gorgeous Starlette Crowns, but they're a bit out of my budget at the moment. I told the creator Sue that I knew my pink hair would ruin the white felt that serves as the base, and she said she'd be happy to do a custom for me using pink felt, so I'm hoping to have one once I can afford to splurge.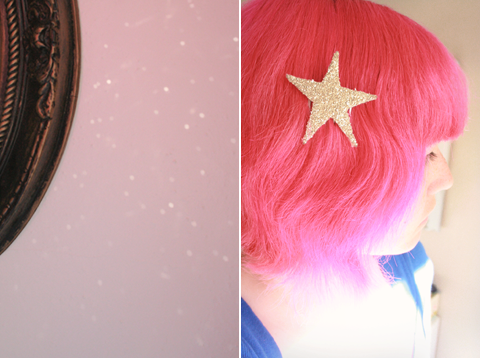 Isn't it so gorgeous? It turns the room totally sparkly when it hits the light.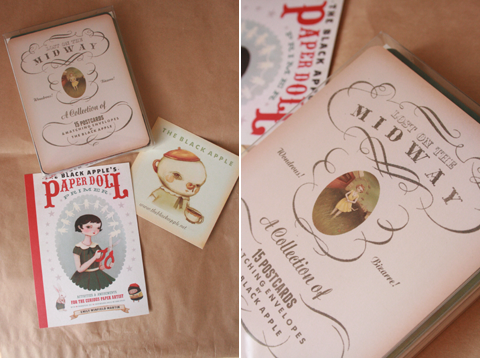 I had to work up the guts to finally visit
Emily Martin
at her booth. I was nervous! I thanked her for the bowl & mug set I
won
from her giveaway, and told her I was a huge fan, but I probably stammered the whole time. She was sweet as pie of course, and I bought the postcard set I've been wanting. Then my heart rate returned to normal, haha.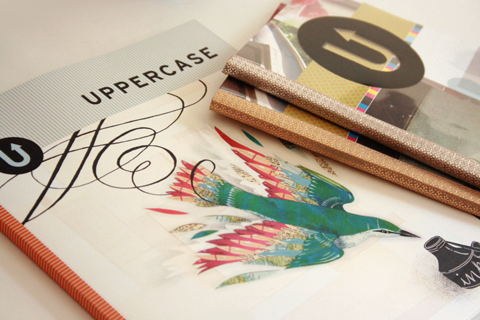 We were flipping through some of the gorgeous issues at the
UPPERCASE
booth when the magazine's lovely publisher, editor, & designer Janine came over and recognized us as the
bubble girl
team from the first issue (which, along with issue two, is completely sold out). Janine and her husband Glen were so nice, they even gave us these great notebooks made with scraps from the magazine. We bought issue four and we'll definitely be subscribing pretty soon.
Matt Cipov
is an artist I started following through Livejournal years ago. I love his style, and I especially love his zombie drawings. I knew Jose would like them as well, so I directed him over to Matt's booth. Matt was sooo friendly and willing to talk to us about his work and about art in general, I think we talked with him for almost an hour! We got three of his prints, and I can't wait to put them up in our home.
This was such a neat experience! There was a fantastic sense of community and creativity. It really made me want to get into making art more often. At the same time it was kind of overwhelming, because I'm not sure if I've got the kind of talent these artists have, but I do feel motivated to try harder. It would be so nice to open an etsy and connect with people through my own art.