Last week Jose & I were lucky enough to go to the midnight opening of Tim Burton's
Alice in Wonderland
at the El Capitan Theater in Hollywood. It was the weekend of the Academy Awards so crews were busy setting up outside the Kodak Theater for the ceremony. We got to walk on the red carpet on the way to El Capitan, though the carpet was covered with plastic to keep it from being damaged.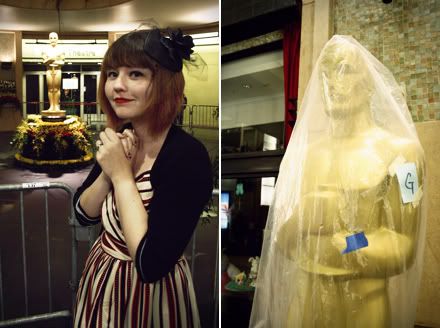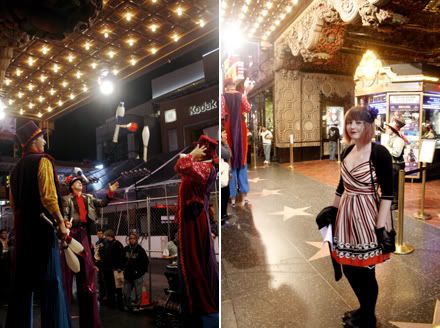 I don't get many opportunities to wear this Anna Sui for Target dress which I love so much… it is way too big on me on the top, but it was the last one they had at the store so I will have to try and take it in so nobody easily looks down & sees my ta-tas. The cute veiled flower headpiece was made by the lady bartender at the pub we go to. She makes lots of nifty rockabilly hair things.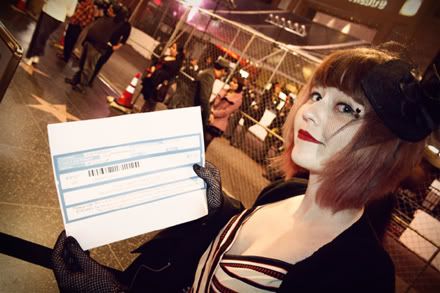 I was excited that we got to see many of the costumes & props from the film on display.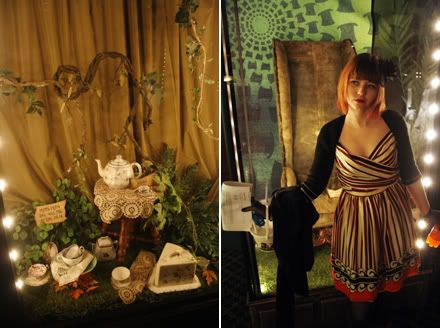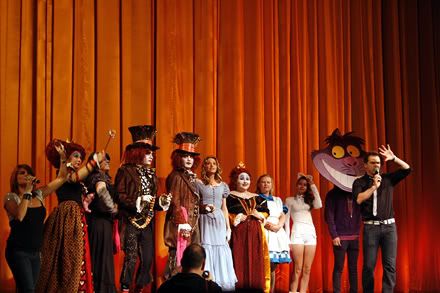 There were
lots
of movie-goers dressed in quite elaborate costumes. In fact, there were at least three Mad Hatters, all with handmade costumes, who looked almost exactly the same. Disney held a costume contest before the show, and even with all of the incredibly detailed ensembles, a guy dressed as the Cheshire Cat with a giant cardboard head won. I'm glad we didn't have to sit behind him!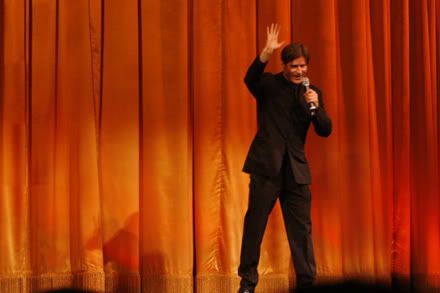 Definitely the best part of the night was the surprise guest... Crispin Glover! Anyone who knows me well knows that I have absolutely
loved
Crispin for years, as has Jose. When he passed by us on the way up to the stage, Jose & I looked at each other and almost lost it, we were cheering and screaming so hard! It was a fantastic night, even though we had to drive all the way back home right after the movie and go to work on two hours of sleep!