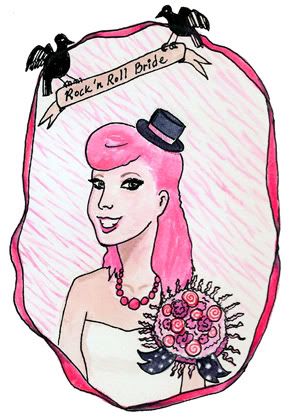 I have really been slacking with drawing and painting lately, so I thought of one way to keep the art (and blog posts) flowing; to start doing portraits of some of my favorite bloggers. First up is the lovely pink-tressed Kat Williams of
Rock 'n Roll Bride
.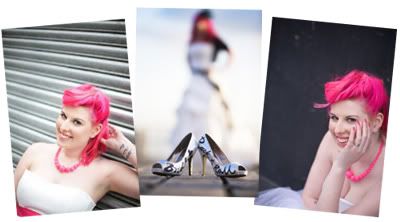 Photography by Rosie Parsons & David McNeil
I first discovered Rock 'n Roll Bride when Kat was kind enough to feature
our wedding
on her blog, and I've been following her ever since. Kat always manages to showcase the most gorgeous photography and adorable couples. She seems to be blogging about fun, fabulous, unique weddings all day long because she posts so many awesome things! She is a girl after my own heart, and of course you know I love (and am jealous of) her gorgeous hair! Be sure to check out her blog, and her
flickr
.