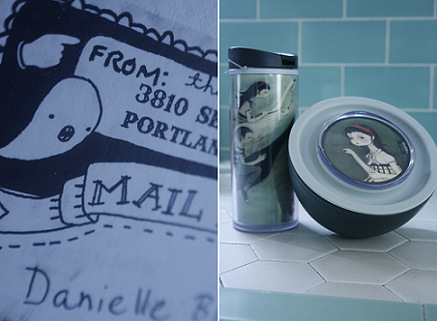 Emily Martin of
Inside A Black Apple
has been one of my favorite artists ever since I stumbled upon her adorable blog a couple of years ago.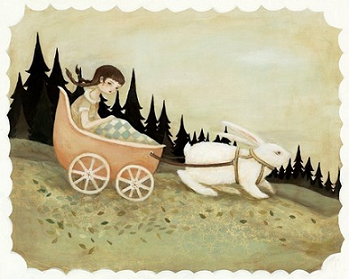 Her whimsical paintings, often portraits of pretty little girls in cute outfits, and her fantastic sense of style, chronicled in her
fashion blog
, instantly made me a loyal fan.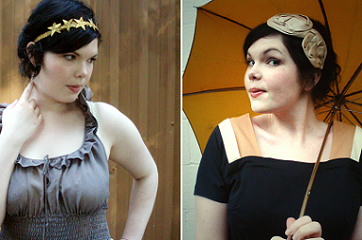 A few weeks ago, Emily had a
gift-away
for one of her
Aladdin Artist Series bowl & mug sets
and I was one of the very lucky three winners! I was so excited when I received my very own bowl & mug set in the mail, complete with a sweet little postcard featuring Emily's painting of a little dancing bear.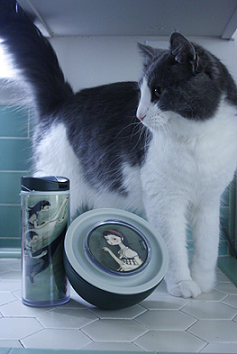 Lily loved it too, as you can see. Anyway, I am super grateful to Emily, and everyone should go check out her blogs and her
etsy
, which is full of all kinds of goodies.