I hope everyone had a nice Valentine's Day / Singles Awareness Day! I didn't go too all-out on decorations this time; the day snuck up on me way too quickly and I was super busy working on Valentine crafts in the classroom where I work. I did make a little banner out of some vintage Valentine cards I found on Flickr and printed out.
Today I saw that one of my Flickr contacts made a super-cute vintage Valentine garland and posted a tutorial for it on her blog
here
, if you want to make one yourself.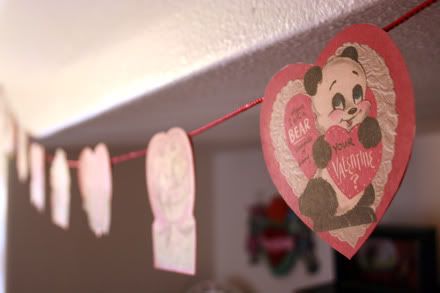 One really nice thing about working in an elementary school class is that the students are very generous on holidays; I received three big heart-shaped candy boxes, a teddy bear, and a ton of Valentines! I passed out cards featuring
The Lorax
(my very favorite Dr. Seuss story), which doubled as bookmarks.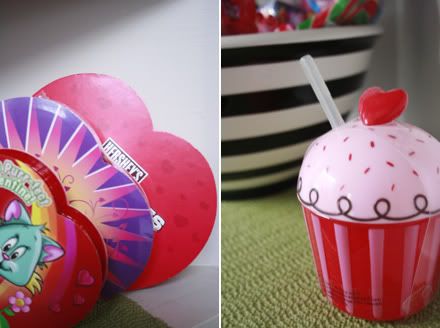 Hope you all had a sweet day!