Jose is out buying my presents right now (yes, we always leave it until the last minute), and even though I'm not expecting very much this year since we are going to Las Vegas for a week on Thursday, I put together a little last-minute collection of nifty things I like.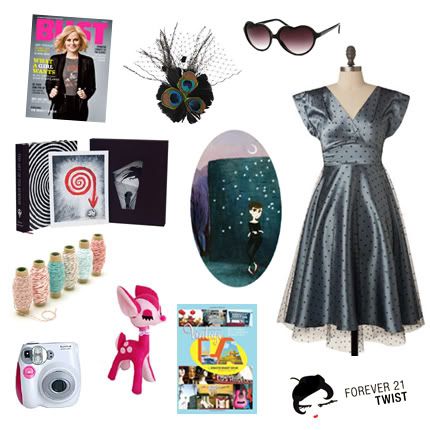 Generally I'd love anything from Forever 21's new Twist collection... it's a lot of super cute Parisian-inspired pieces. I'd love a pretty fifties dress, and any sort of feathery or veiled hair doo-dads. Some replacement sunglasses for the ones that broke, and a subscription to Bust magazine, which I've been wanting forever. Some pretty art from some of my favorite artists, and a few spools of baker's twine, which I've been seeing around a lot lately, used for hanging nice things on the wall with clothespins. Mostly though I'd really like our heater to be fixed; it's freezing in here even though we're piling on the blankets!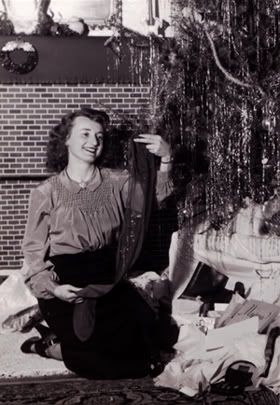 My great aunt Jean receiving a rare gift of stockings during the war.