Our two Halloweens were a success! The day before, we went to a Halloween party as Poe and The Raven. We got a lot of compliments, and I think this is probably my favorite costume I've worn.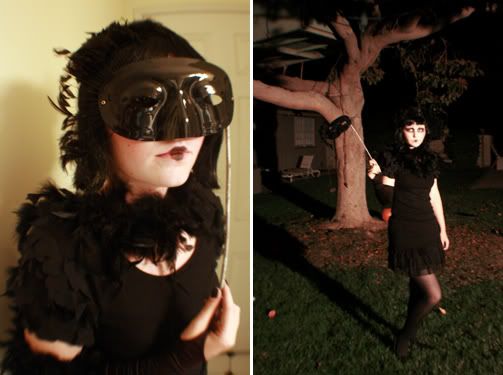 The day of the party, I was still finding things to use for my costume, and while we were at Michael's craft supply looking for feathers, I spotted a fake vulture with its wings ripped off. The saleswoman let me have it for a dollar, and I used it for my headpiece. What a lucky find!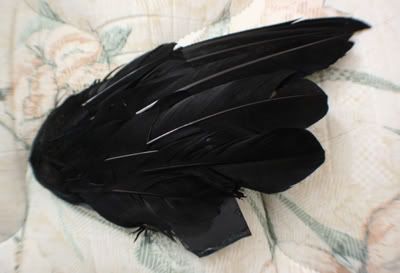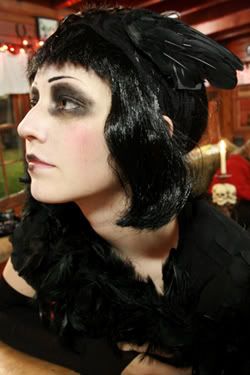 I never like to wear the same costume more than once if possible, so for the actual day of Halloween I was lucky enough to have a coworker who let me borrow a Sally costume. I used spirit gum to attach real thread to my face for the stitching. It was a bit difficult to move my mouth, but the effect turned out well. Jose was pretty much the same, but he wore his usual hairstyle so I think he looked more like Vincent Price. Or Elvis with a melodrama villain moustache.
We went to the lovely
Madonna Inn
to see my dad play in his band, and to watch some swing dancers. I'm not a very good dancer.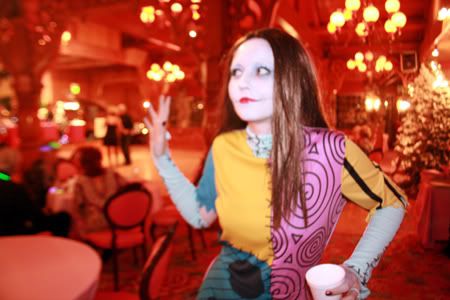 How was your Halloween? If you dressed up, what were you?