We don't really have money to spend on Halloween decorations, so I decided to make some decorations this year. I painted and sewed some bunting featuring classic movie monsters: Dracula, The Phantom of the Opera, Frankenstein's Monster and his Bride, and The Mummy. I printed out stencils and painted each monster, then sewed all of the triangles onto a ribbon. I think it turned out well!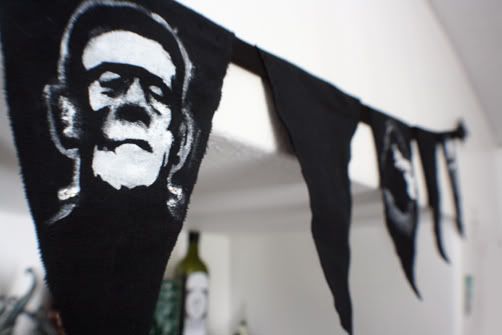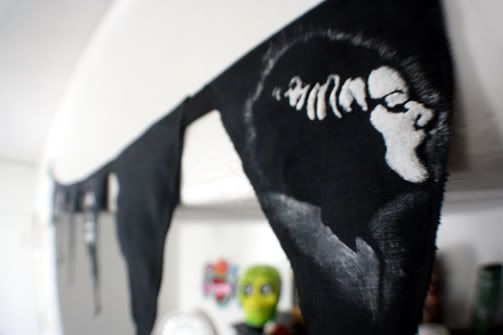 We made masks for our portrait and I cut bat silhouettes from black construction paper.



I also printed out a lot of nifty Halloween things from the internet.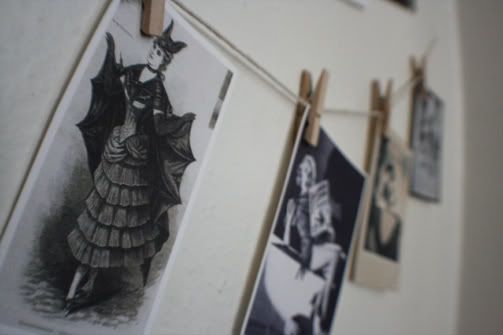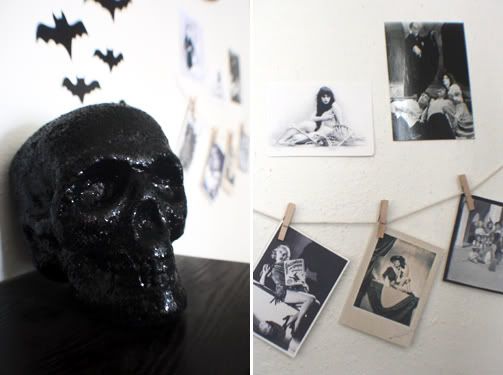 Have a great Halloween, everyone!