My birthday is on the fourth, so I threw together a little polyvore image of my ideal day, if I were to have a party. The inspiration is a very lovely painting by one of my favorite artists,
Emily Martin
. It turned out to be very pastel and very girly, but I think it's perfect for summer, and more original than the usual patriotic red, white, and blue.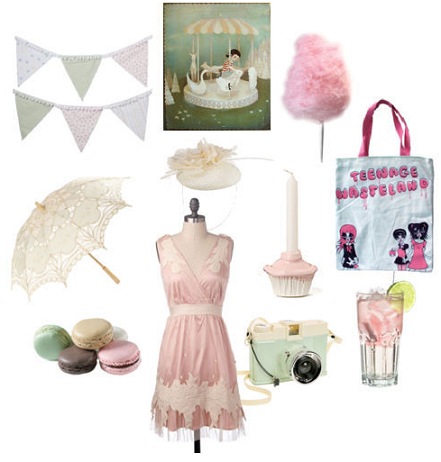 Now I want to go to a carnival and eat cotton candy.