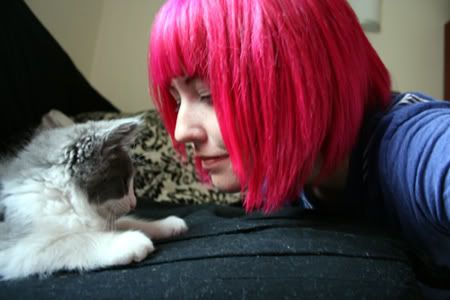 I wasn't kidding when I said I was craving pink hair! Ah, much better now. Thanks to the fabulous Jen at one of my favorite places,
HepKat Beauty Parlor
. And that's our new kitty, the ever-so-cute but extremely violent Lily.
To celebrate, here are a handful of gorgeously rosy gals.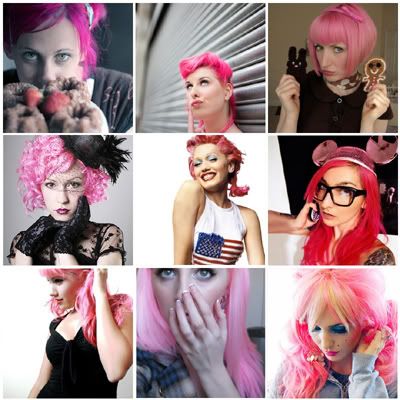 1.
strawberry bundt cake.
, 2.
rock n roll bride 0013
, 3.
which one you want to nibble?
, 4.
pinkcurls
, 5.
Gwen Stefani
, 6.
03.25.09
, 7.
8.9.07 outtake
, 8.
Can our love
, 9.
Milkeyway galaxy.
It makes me want to write my own version of that Beyonce song, but call it "Pink Ladies"... "All the pink ladies, now put your hands up!"